What it is: Annabelle Rouge Velours lipstick in Hypnotic, from the insomnia collection.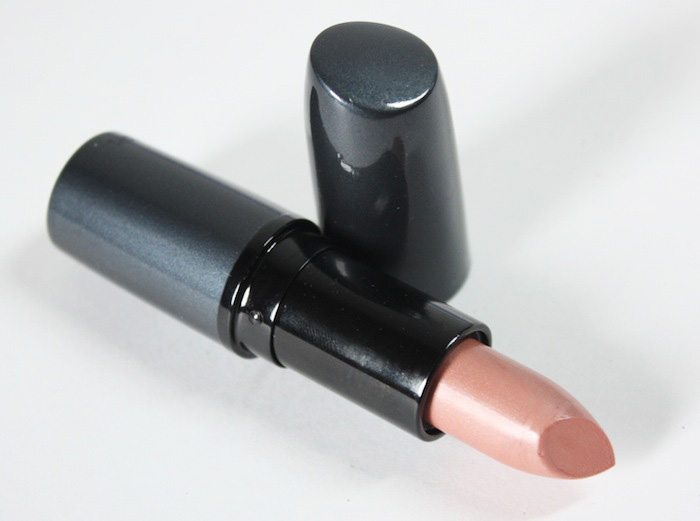 The shade: Hypnotic is a very sheer, pearly medium-nude. Now, before you freak out — it's not "porn star nude," nor is it "washed-out nude". What I mean by the use of that word is just that it tones down the red in my lips, but as it's sheer and not too pale, I never end up looking washed-out or, um, inappropriate (even when the rest of my face is bare). For those of you with un-pigmented lips this would obviously add colour, but it takes a bit of the red from my lips. I also wanted to point out that it's very much a pearl, not a frost, even if you overapply!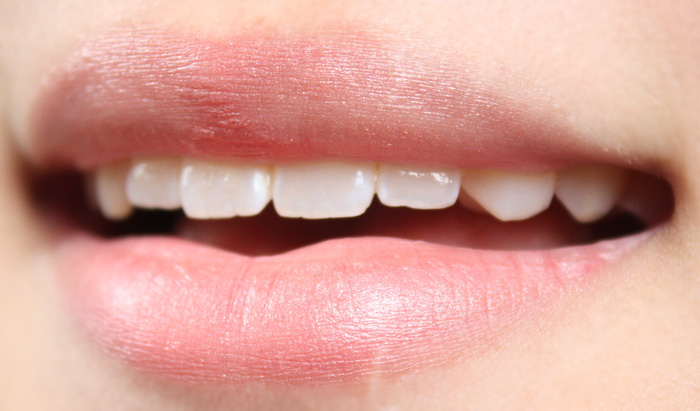 The wear: I've found that Annabelle lipsticks all wear a little differently, even if they're from the same line. While I've never run into a Rouge Velours that I actually disliked, this one feels particularly great — very moisturizing, like I'm wearing a really lovely lip balm. The colour never moves to the edges and dry patches of my lips (even though it feels exceptionally smooth), nor does the shimmer travel outside of my lip line.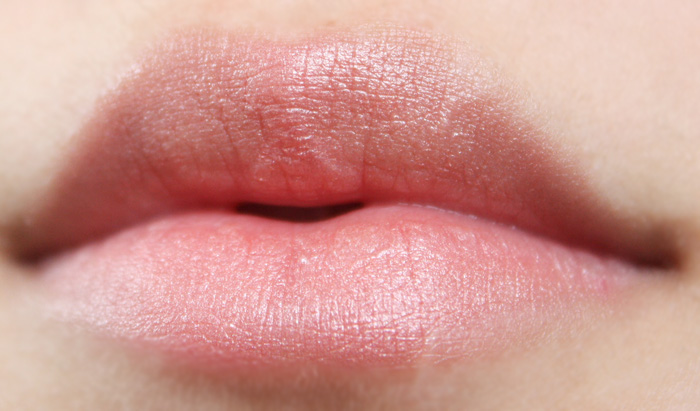 The verdict? You know  how I keep saying "but if you buy only one item from the insomina collection, I wouldn't recommend it be this one"? Well, this lipstick is the reason why — if you are only going to pick up one insomnia item, it totally needs to be this one.
More swatches and photos behind the cut!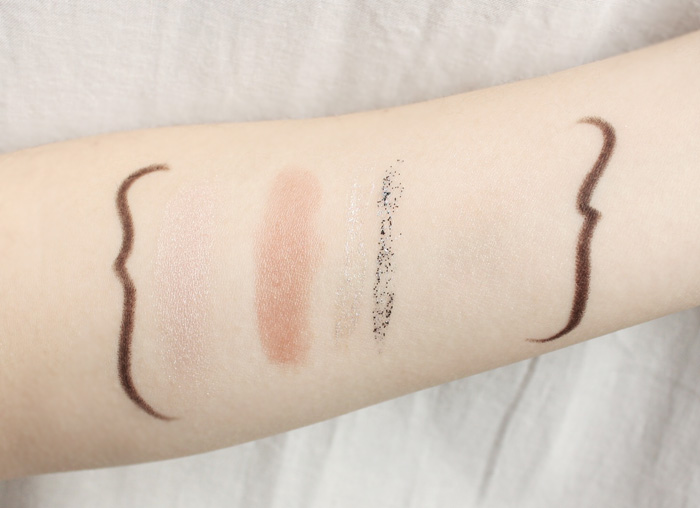 Indirect light. From left to right: Nox Dome Face Powder (heavily), Hypnotic Rouge Velours lipstick, Night Light Glitterama liner, Dark Angel Glitterama liner, Nox Dome Face Powder (sheer)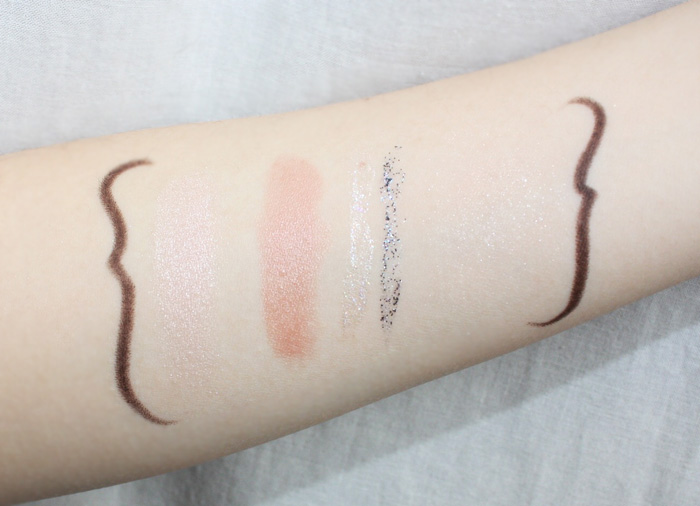 Flash. From left to right: Nox Dome Face Powder (heavily), Hypnotic Rouge Velours lipstick, Night Light Glitterama liner, Dark Angel Glitterama liner, Nox Dome Face Powder (sheer)
The rest of the collection: