Every now and then, I forget why I love my camera. I forget why I forked over about a bazillion six hundred dollars for a piece of plastic, metal, and glass…
…but then I pick it up, take a few photos, and quickly remember why I love my baby camera.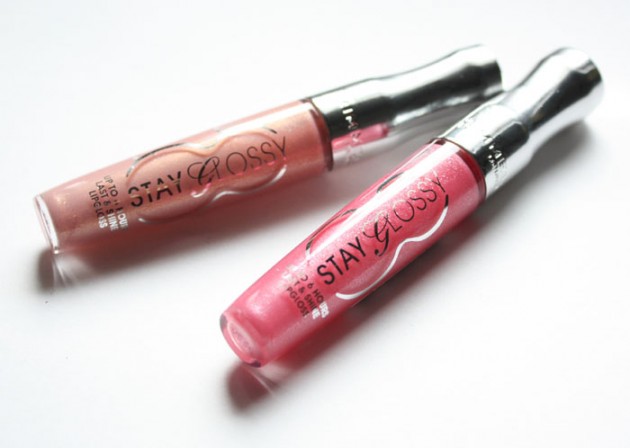 What it is: Rimmel's new Stay Glossy "six hour" glosses, in Always Lovely and Non-Stop Glamour.
(Note: the above is a link to the UK site. I do believe they're coming to the US, and I know for sure they're in Canada, so I'm guessing they just haven't updated their sites yet!)
Love the applicator! It's like a doe-foot, but… not. Imagine a doe-foot that has been run over by a car, or the cross-breed between a spatula applicator and a doe-foot — still "fluffy," but flatter.
The fomula: The Stay Glossy line feels nice and plush on my lips, if a touch too sticky for my tastes. (Really, they're not terribly sticky at all — I'm just picky!) I shouldn't even have to say this, because there are photos, but: they're very, very glossy. I like! The thing is, they give off a weird smell, and it definitely sticks around.
As to that wear time — six hours my ass! I can get maaaaaybe three hours tops out of these, with my bad habits. (I basically do everything you're not supposed to: licking my lips, blotting them together [as if you're spreading product,] biting them when I'm nervous… it's terrible!)
Swatches under slightly different lighting. You know the drill; click to enlarge!
The glitter: Hear that noise? Yah, that one — the faint, quiet one, that sounds like a broken engine or a slowly dying cow.
That's me, being angry and irritated at this glitter!
Left behind after swatching and ample scrubbing.
Sure, it's pretty on the lips. But it gets everywhere. End up with a tiny bit of this gloss on your fingertip and it'll be all over your face by noon. Try to wipe this lip colour off and it'll be halfway down your chin in seconds. (Tip: blot blot blot to get it off. Absolutely no wiping!) They leave glitter bits on your lips, too: as the gloss wears off, the glitter stays behind. Thankfully, though, the glitter particles don't feel the least bit gritty — I think if they did, I'd have gone batshit all over the town by now. Grittiness would have been the last straw!
The shades: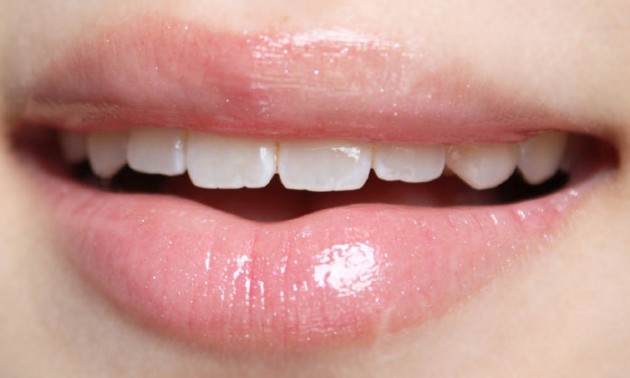 Always Lovely (above) is a sheer bright pink packed with silver reflects. It's nothing to write home about, and with the formula's downfalls, I'd skip on it. Quite sheer, and quite easily dupe-able, though it is pretty cute!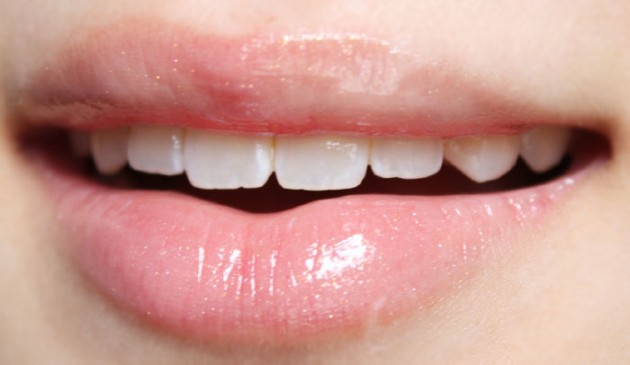 Non-Stop Glamour (above) is a totally different story. It's a slightly rosey nude, and the reflects are a lovely gold. Despite all the problems I have with the Stay Glossy line, I reach for this over and over again — the photos just don't do it justice! It's five levels of "crazy gorgeous." Trust me.

I'd recommend these if…
you're a huge glitter freak

you like a super-comfortable applicator

you find a shade that you just love, like Non-Stop Glamour!

you want a glittery black gloss from the drugstore. Because yes, they do make one.

I'd skip these if…
you want a long-wearing gloss that really does wear for a long time

you don't like glosses that are scented

you're not a fan of having glitter all over your face