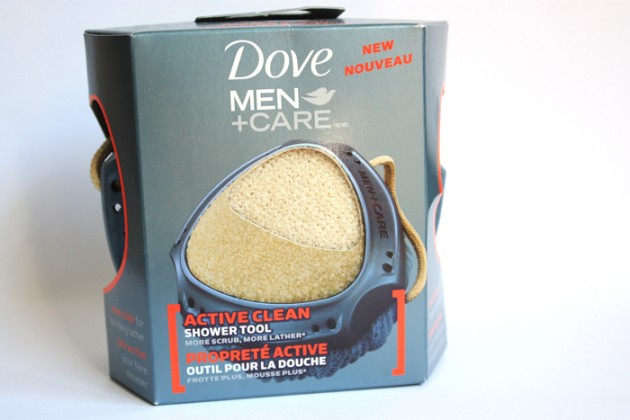 What it is: Dove Men+Care Active Clean Dual Sided Shower Tool
Why I can't stop raving about it: Uhh, because it's awesome? I don't have a single complaint about this scrubber — the price (usually around a fiver if I'm not mistaken) is great, the buffing power is spectacular, and it's both soft and sturdy. As you may or may not already know, I have keratosis pilaris, which affects the backs of my upper arms and, to a much lesser degree, my thighs. (Overshare? Eeh, whatever.) While there isn't a "cure" for KP (which is pretty damn common, affecting about 50% of us humans, give or take,) there are a couple ways to manage it. One of them is exfoliation, which can be done chemically or physically.
That's where this scrubber comes into play.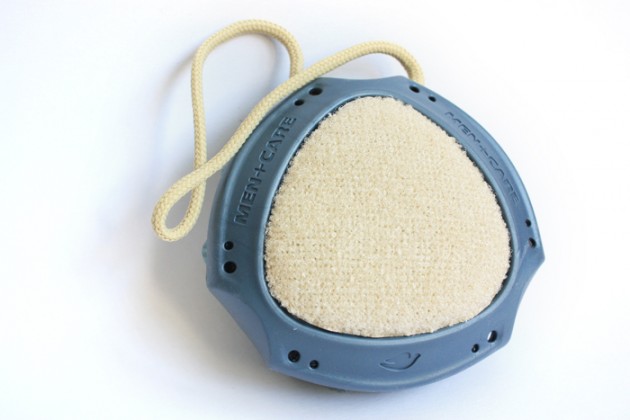 I've never had much success dealing with my KP, to be totally honest. Most lotions smell like crap or are obscenely expensive, and a lot of shower scrubbers just can't quite cut it. This one can. Unlike dollar-store puffs, it holds up incredibly well (it's been months now, with virtually no wear to the puff) and just keeps buffing away. After about a week of using the Men+Care scrubber every two days, there was a drastic reduction in the severity of my KP — I have way fewer little bumps than I did before I started scrubbing away, and almost no blotchiness.
Watch out for: the awesome scrubbiness! The first few times I used this, I buffed my skin until it was pink and painful. (Yes, the first few. I'm not that bright.) I'm used to having to really scrub with scrubbers, but this one's really easy to use. I only ever use the rougher side on my knees, but even with the puff side, I barely have to apply pressure to get the right amount of buffage.
(Buffage. That's the technical term, that is.)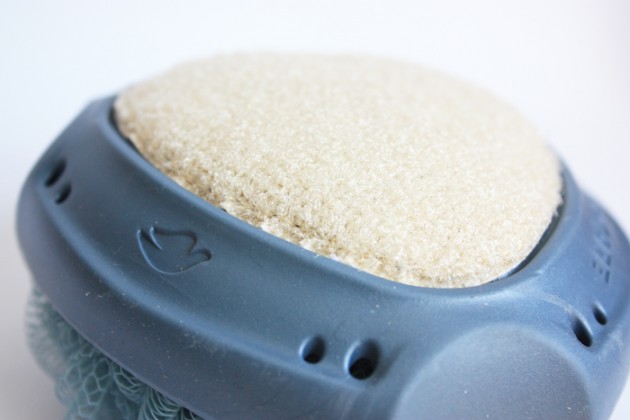 The verdict?
I have but two words for this, and just two: holy. grail.
Okay, but actually — it's not possible for me to be that concise. I have a lot more words for this scrubber, including "must try," "why do men get all the cool things?" and "my sister and her boyfriend each bought one because they loved this one, and they're both still using theirs religiously, too."
I think you get the point! Go give this one a try :P