What it is: German Nivea Creme (made in Hamburg)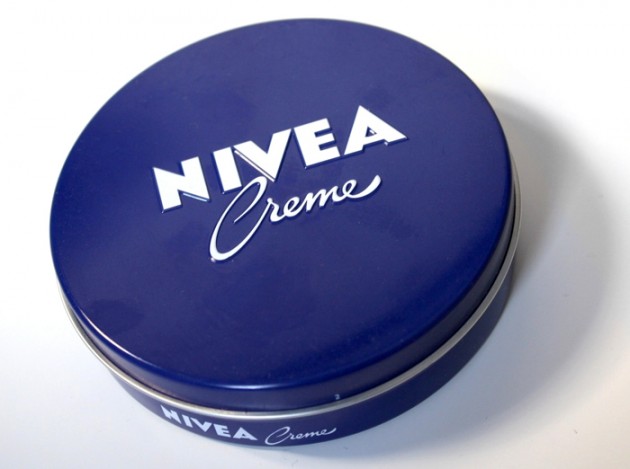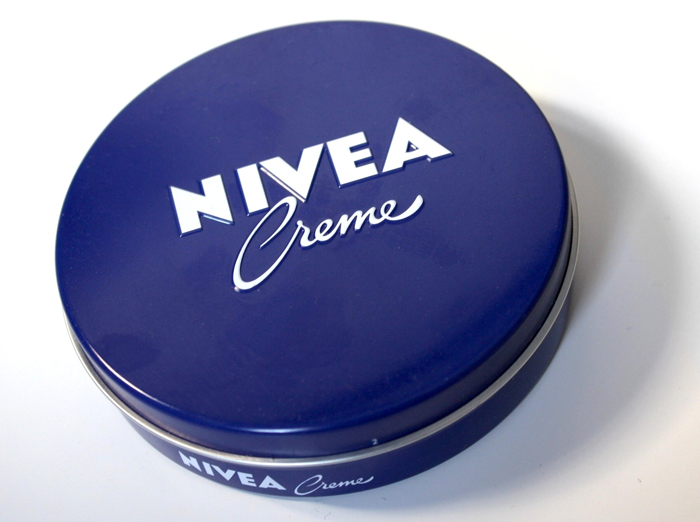 The scent and texture: As most skincare junkies will be able to tell you, classic Nivea features a distinctive scent and thick texture. I find the scent to be comforting (rather than overwhelming), though, and it does fade — unlike with some skincare culprits, you don't have to worry about it hanging around all day! The heavy feel of German Nivea "fades" as well; that is, it sinks in quickly and doesn't sit on the skin the way the American version does.
The results: I'm not totally sure how the scientists at Nivea managed it those many years ago, but they somehow formulated an awesome, super-hydrating creme that doesn't feel like condensed grossness. (That's a technical term, for the record.) It's the most moisturizing cream that I've ever tried, leaving my skin feeling comfortable and hydrated, and yet it still manages to sink into the skin to leave a satiny finish (rather than an oily one).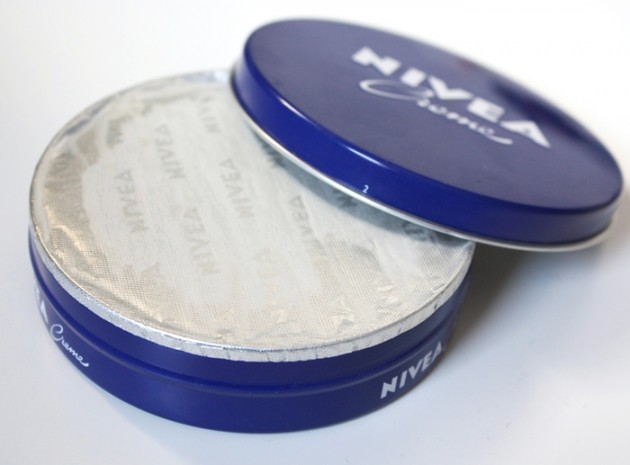 So… I suppose the big question is, "how is this different from the American Nivea that I can pick up at almost any drugstore?" In my opinion, the slight reformulation makes the two VERY different. So much so that I've decided to compile a list of the ways that they're different! Because I love lists and will make them at the slightest provocation will do anything for my readers. Of course.
The ingredients
American Nivea ingredients: Water, Mineral Oil, Petrolatum, Glycerine, Microcrystalline Wax, Lanolin Alcohol, Paraffin, Panthenol, Magnesium Sulfate, Decyl Oleate, Octyldodecanol, Aluminum Stearates, Fragrance, Citric Acid, Magnesium Stearate, Methylchloroisothiazoline, Methylisothiazolinone.
German Nivea ingredients: Aqua, paraffinum liquidum, cera microcristalline, glycerin, lanolin alcohol, paraffin, panthenol, decyl oleate, octyldodecanol, aluminum stearates, citric acid, magnesium sulfate, magnesium stearate, parfum, limonene, geraniol, hydroxycitronellol, linalool, citronellol, benzyl benzoate, cinnamyl alcohol.
Note that the German formula is not actually a supercomplex in comparison, but that chemicals like citronellol and linalool are categorized under "fragrance" in the US version due to different FDA requirements.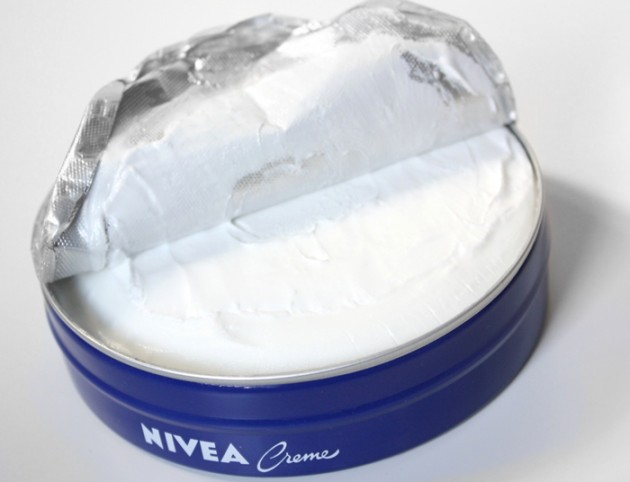 The subtle differences
The scent of American Nivea is slightly sharper
After a few months, American Nivea will start to "clump up" (it gets harder, and has a more slick feel to it) but German Nivea stays creamy
American Nivea "sweats" more in hot conditions, whereas German Nivea "liquefies" (the product maintains an even consistency throughout, and that consistency is a softer one)
The major differences
American Nivea is harder to spread onto the skin, and many find it needs to be warmed up in your hands and then patted on; German Nivea liquefies slightly upon contact (in other words, it spreads on easily 100% of the time, despite its thick texture)
American Nivea leaves my skin shiny, and it stays that way; German Nivea leaves a bit of a sheen at first but sinks in to a more satiny finish within a few minutes
American Nivea is fairly hydrating, but I find German Nivea to be even moreso!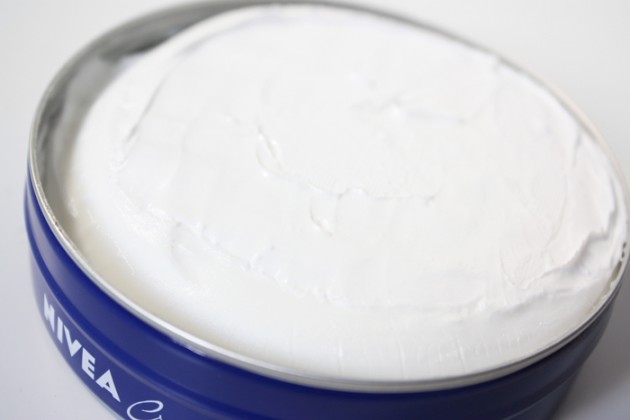 The verdict? If you're a dry skin sufferer like me, I'd definitely recommend finding some German Nivea. Yes, it can be a bit of a pain to track down, but it's one of the best cremes (if not the very best one) that I've tried for dry skin. Plus, it's silicone- and paraben-free, and doesn't cost an arm and a leg – expect to pay just a few dollars extra for the German stuff, whether that's from an import shop around your place or an online importer.
Online availability: Smallflower (250ml/400ml), Amazon.com (400ml), Au Marché (75ml/150ml)

(Please note that I have not verified any of these sellers; I was lucky enough to have a few family members bring me Nivea after trips to Europe!)