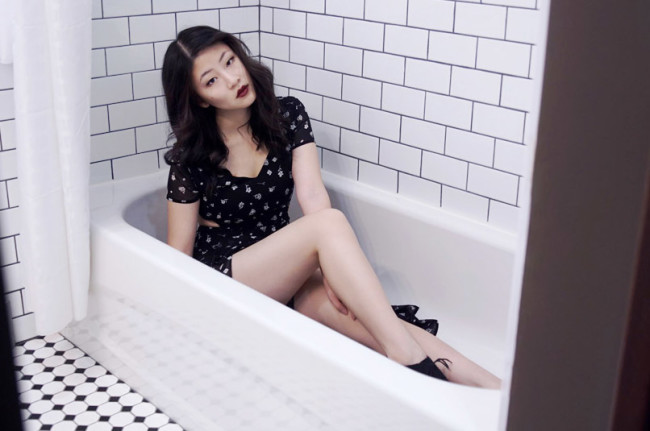 I feel like all of this new content is going up so fast. First it was the redesign, then the lingerie, and then the boozy milkshake… and now, it's this floral maxi dress. I love this dress, and when I had the chance to shoot it in a really cool local hotel, I couldn't say no.
This floral maxi is everything that I'm about. It's sheer and affordable, and it toes the line between "slutty" and "demure" just as well as it toes the line between "casual" and "dressy."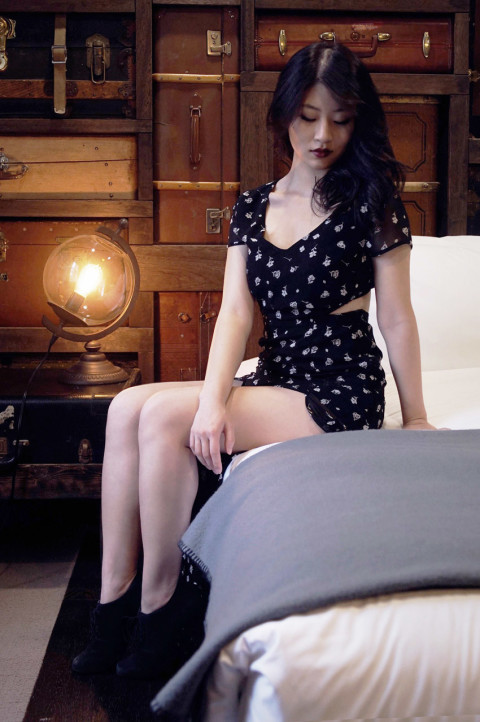 Finding that perfect floral maxi dress
I didn't nab any great full-body shots of this floral maxi dress in the wind, but you can bet that that's on my to-do list. Its front features two high slits with a black mini-skirt sewn into the lining, and it makes me feel absolutely elemental when I wear it.
For me, the trick to finding the perfect floral maxi was waiting until I found something that fit all of my prerequisites. The flowers on this one are really tiny, so they're not overwhelming, and the cutouts feel really fresh. The light, sheer fabric sealed the deal for me–it keeps the dress looking playful instead of dowdy.
I actually came upon this dress as an accident. It was living in the back of my friend's closet, and she bequeathed it upon me when her ass got too magnificent to fit in it anymore. (No lie. Girl is poppin'.) Happiest happenstance that's ever happened to my closet.
See you Monday for a full post on this gorgeous location, and next Thursday for some regular 'ol beauty content! xo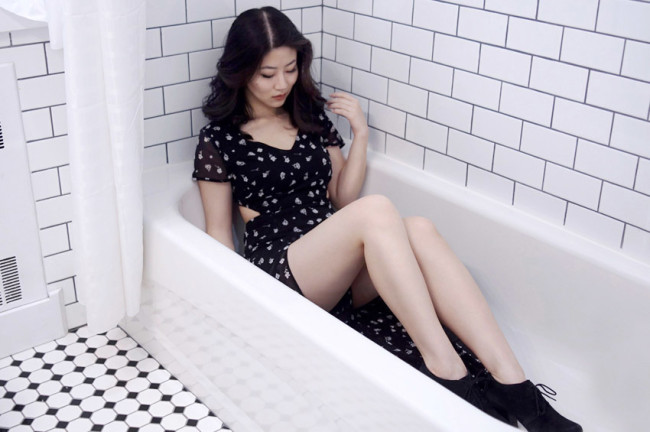 Get the look
OUTFIT
Floral maxi dress by Forever 21 – similar sheer / similar cutout and slit / similar skirt
Clarks suede booties – similar summer style
EYES
Wet n Wild Fergie Take on the Day Eyeshadow Primer (same formula)
Maybelline The 24K Nudes Eyeshadow Palette ($11.99 USD)
MAC Eye Shadow Matte2 in Blanc Type 
Annabelle Chrome Eyeshadow in Rose Gold ($8.95 CAD)
Red Cherry Lashes #747U Peony ($4.95 CAD)
Maybelline The Colossal Big Shot Volum'Express Mascara in Very Black ($8.49 USD)
BASE
Kevin Aucoin Sensual Skin Enhancer in SX02 ($48 USD/$58 CAD)
Marcelle Monochromatic Pressed Powder in Light ($19.95 CAD)
CHEEKS
Maybelline FaceStudio Master Blush Color & Highlight Kit ($12.99 USD)
Burberry Fresh Glow Highlighter in No. 01 White ($68 USD/$72 CAD)
LIPS
Burberry Lip Colour Contour in No. 01 Fair ($31 USD/$33 CAD)
Maybelline Color Sensational "The Buffs" Lip Color in 955 Espresso Exposed ($7.49 USD)