Crash Hotel review: Perfect for a party, but skip it for the romance
I was invited to check out Crash Hotel in May, the weekend before I left for China. A place to crash if you've been partying downtown, the hotel offers party suites, regular rooms, and hostel-style beds.
Our Traveller's King Corner Room was spacious and comfortable, with a gorgeous bathroom and a comfy bed. It features a wall-length desk for those on a working vacation, and everything was very clean (save for a little big critter that I met at 7 AM and woke my partner yelling about.) #JustOldBuildingThings, right?
My one recommendation? For an establishment with super-flattering lighting and a drink called "The Selfie," there's a surprising lack of mirrors in their rooms. Dear folks at Crash – a full-length mirror could totally up your social media mentions!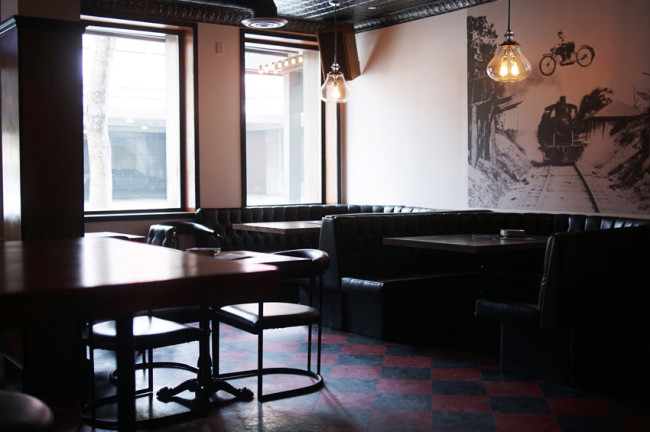 Best places to eat in Edmonton on game day: Crash Hotel Lobby Bar
A review of the Crash Hotel Lobby Bar
My favourite place at Crash is its lobby bar. The hotel itself sits on top of three different food & drink places: the Lobby Bar, Denizen Hall, and Arena Liquor. One kitchen runs both of the bars, but their vibes are very different.
While Denizen Hall is a rowdy arcade and sports bar, the Crash Hotel Lobby Bar is a cocktail & martini bar with a tapas-style menu. It would be a great place for a second date. Just make sure not to go on a game day, because it gets packed!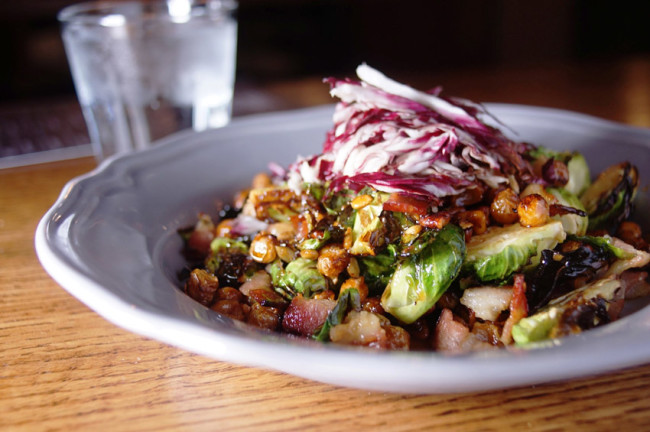 Crash Hotel Lobby Bar/Denizen Hall review – Brussels 'n Bacon
I loved the kitchen's Brussels 'n Bacon (above), which was so good that my partner and I had it twice. The chickpeas in the dish are deep fried, and the sweet, spicy sauce is unspeakably delicious.
However, our second dish was disappointing. We ordered the mussels with blue cheese, sriracha, and condensed milk (below), and they were so salty that we couldn't finish the dish. (It may have been a fluke of the day, because our server mentioned that it's a customer favourite.) We had a midnight snack from Denizen later on, and noticed the same thing: the steak sandwich was perfect, but the pretzel was cold and tough.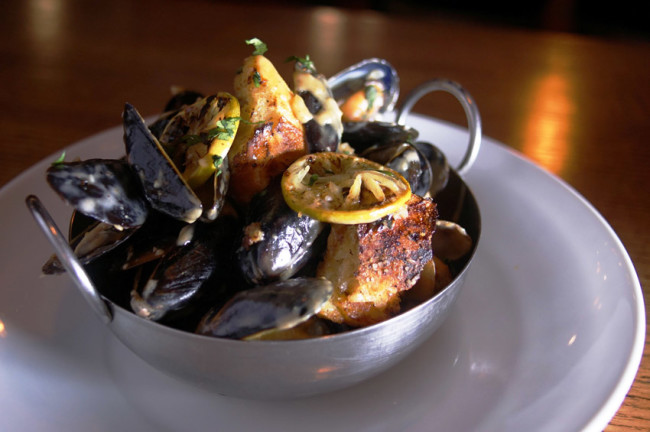 Crash Hotel Lobby Bar review – Sriracha Mussels
You have to try a martini when you're in a cocktail & martini bar, so I tried the Prosec-go. It tasted exactly like boozy cough syrup, and was just as much fun. I also had a modified version of The Donald (no affiliation), which I would absolutely recommend if you like lychee!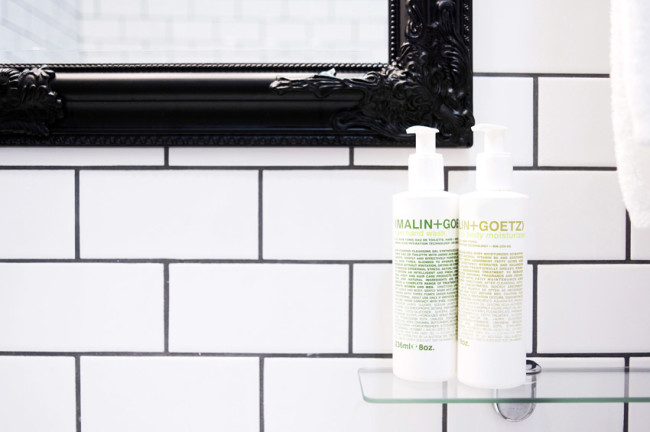 The verdict on Crash Hotel?
I'll be honest with you: we had a mixed experience at Crash Hotel. I really liked it, but my partner really didn't.
I loved our stay because the rooms are really cool, the location is right downtown, and the bed was vast and comfortable. Everyone was beyond helpful, and seriously: MALIN+GOETZ toiletries in that bathroom? I can die happy.
But Crash is a lot of things. There were drunk guys yelling in the hallway at 2 AM, and I got cat-called so many times that even my 6′ tall white male partner felt unsafe. Plus, parking is a whopping $35 a day, and old buildings have their own problems, like thin walls and pests.
Overall, I would recommend Crash for a younger clientele. With no room service and a noisy environment, it's not ideal for a romantic staycation–but it's it's a very cool place to hang for the night. The hostel-style rooms start at $90 for 4, and the party suite practically encourages gettin' weird with your friends.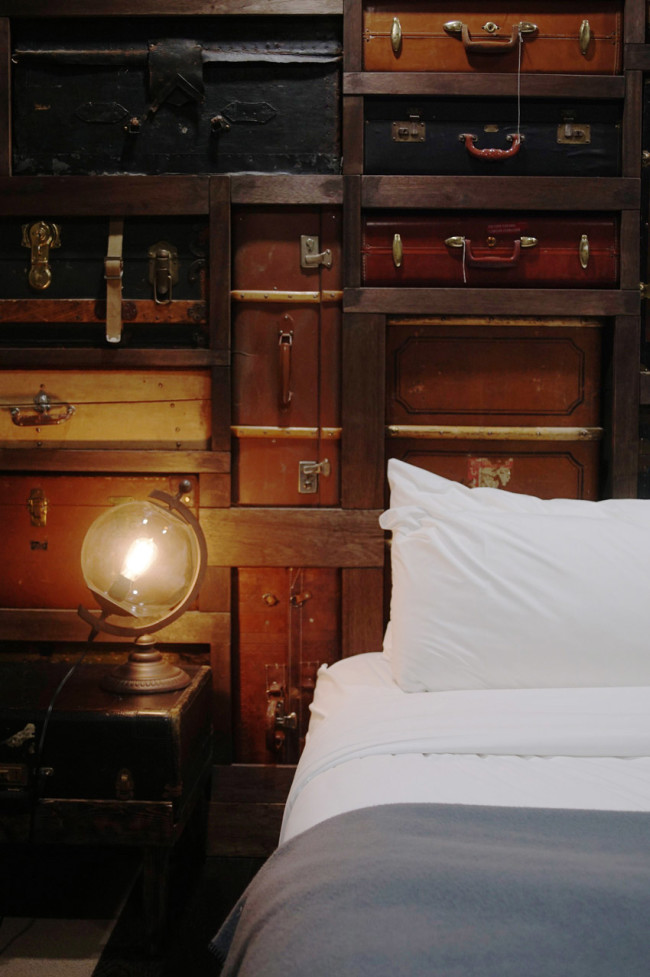 Crash Hotel Edmonton Themed Traveller's King Room
GIVEAWAY | Come stay at Crash Hotel!
Okay, so here's the really exciting part of the post. The folks at Crash have offered to give away a one-night stay at Crash AND a $50 gift card to their Lobby Bar! 
Whether you live in Edmonton and you'd like to treat yourself to a little staycation, or you're planning to travel this summer and you want to stop by, this giveaway is for you. It's open worldwide for 2 weeks, and you must be over the age of majority to enter.
Good luck!
EDIT 17/07/18: This giveaway has ended. Thank you to everyone who entered, and congratulations to Taylor D. for winning!