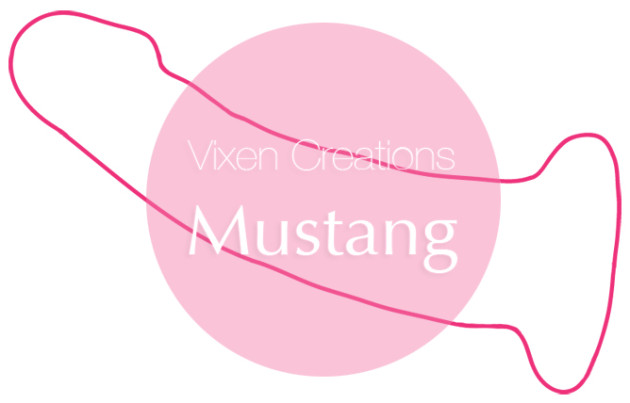 The product: Vixen Creations VixSkin Mustang in Fluor-a-Pink
You know something is good–like, really, really good–when you can't shut up about it when talking to your friends.
VixSkin is no exception.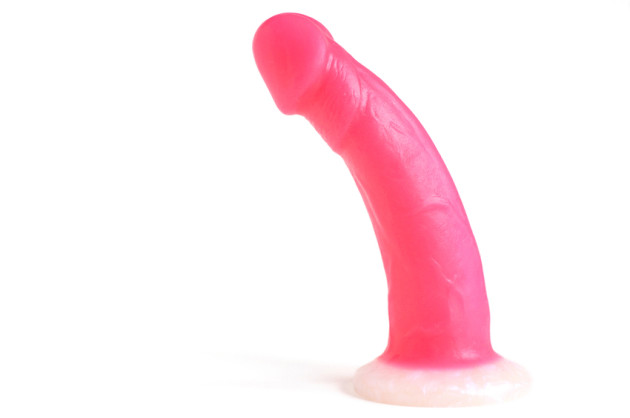 Mustang excerpts from The Life of Rae, 12/14-01/15:
To Maggie: "VixSkin + a good clitoral vibe = literally the best orgasms I've ever had in my entire life. I HAVE TO SHARE THIS WITH THE WORLD." (For that vibe, by the way, I recommend the MiMi Soft.)
To Heather: "What are the rules for sending dick pics to people you aren't sleeping with??? If applicable, VERY SORRY," sent with a picture of my Vixen Mustang as soon as it arrived, still cold from the outdoors.
This review pretty much contains more of the same. (PS: Thank you to all of my friends who have tolerated my constant VixSkin raving and occasional surprise dick pics. You guys are the best.)
Vixen Mustang
Here's why you need VixSkin in your life
Well, for starters, it's amazing. Made out of a dual-density Platinum grade silicone (dual density = firm core + thick, squishy outside) that is both extremely lifelike and very body-safe, VixSkin is made to last — each piece even comes with a lifetime warranty. There is nothing better out there, and honestly, I doubt there ever will be.
| | | |
| --- | --- | --- |
| | | |
| | » When choosing an internal-use toy, always pick materials that are non-porous and fully sanitizable! DO buy products made from Platinum/medical-grade silicone, glass, ABS plastic, and surgical-grade stainless steel. DON'T buy products made from rubber, jelly, Sil-A-Gel, or Cyberskin, which can leech toxins into your body (they will literally melt over time) and harbour bacteria. | |
| | | |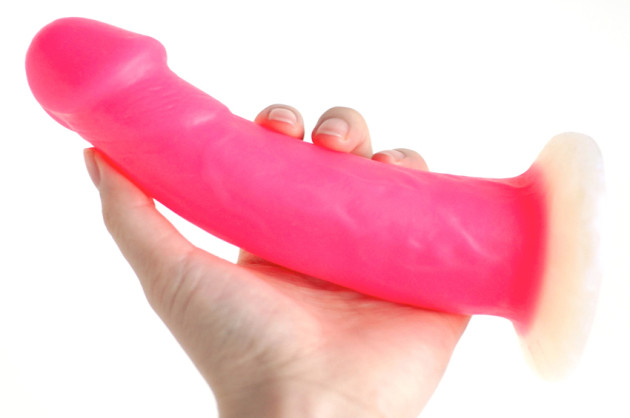 Vixen Creations' VixSkin is about double the price of most silicone dildos, but the cost is not unfounded — VixSkin is handmade in San Francisco, and the dual-density design means each toy has to be poured twice. The result is that this stuff is more realistic than individually-placed mink false eyelashes, and it feels pretty much exactly like the real thing when lubed up — it even retains heat well. (Note: always use oil- or water-based lubes with silicone toys, or spot-test your silicone-based lube on the base first!)
VixSkin squishes really comfortably and realistically, so I'd recommend sizing up very slightly when buying. If you like a 1.5″ wide actual dick, for instance, get a 1.5″ wide VixSkin, but if you like a 1.5″ wide dildo, get a 1.75″ wide VixSkin.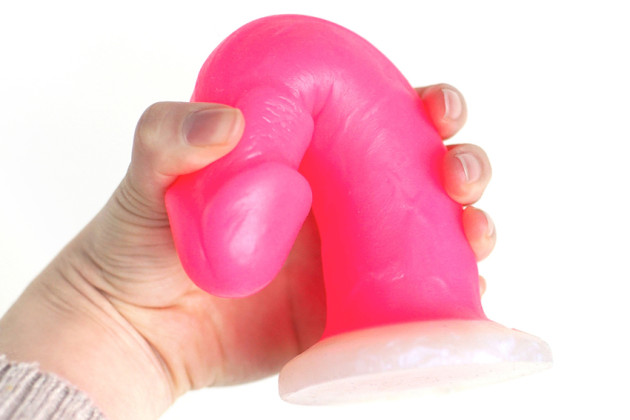 Such bend!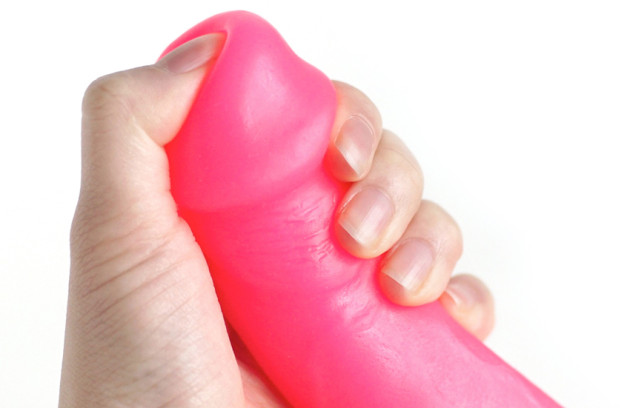 Much squish!
And here's a bit on the Vixen Mustang 
As soon as I first laid eyes on it for the first time, I knew that this fluorescent pink Vixen Mustang was practically made for the beauty blogging community. It's eye-searingly bright, and so unabashedly vibrant (it glows under UV light — you know, just in case that's ever relevant to your life) that even pink-haters have to give it at least a little bit of respect.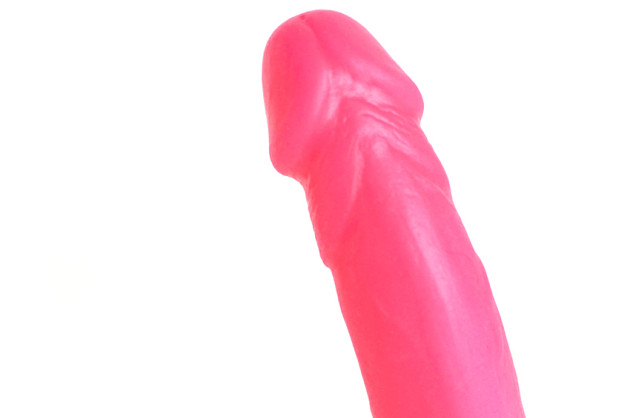 Not quite ready to go realistic? Try Fluor-a-Pink. In real life, it's so bright that the details are mostly felt, not seen!
Colour aside, the Mustang looks alarmingly realistic, with a defined head, pulled-back foreskin, and veining up and down the shaft. Though sticky to the touch when dry, this 6 ½" long toy g-spots like a champ — I personally love it, and I've read rave reviews of it from all across the internet, from bloggers with all sorts of different anatomies.
1 5/8″ wide at its very widest, the Mustang is gently curved, extremely bendy and squishy, and has a defined head that makes it almost impossible not to find your g-spot. This shit's gonna hone in on your g-spot like the Titanic hit that iceberg, folks. 
(Too soon?)
The only failing of the Fluor-a-Pink Mustang is that it doesn't have a suction cup base (which some Vixen toys do), but aside from that, I have literally no complaints. It's a great mix between fun and practical, will last you forever, and is easily the most versatile toy in Vixen's lineup.
EDIT 16/02/15: SheVibe has just informed me that all Vixen toys except the Spur and Buck now come with a suction cup, so: no complaints! None! (///excited flailing)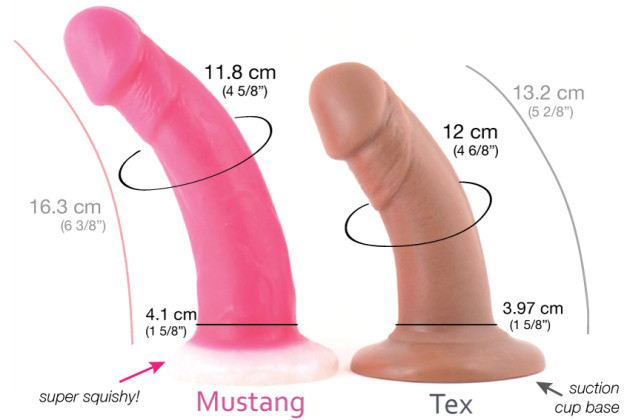 Mustang sizing (compared to the Tex, another VixSkin toy). Measured by hand here at theNotice HQ!
The verdict?
Everyone needs VixSkin in their life. There are just — there are so many possibilities. If you love someone who likes penetration, you have to introduce them to this. Even if that someone is you.
I'll reiterate that yes, VixSkin is expensive, and it's literally the only thing worth sticking into your bits once you've tried it. (Everything else feels like a waste of time once you try your first VixSkin). You could spend $30 every ten months trying to find a great budget dildo, or you could just buy this one amazing thing and g-spot your way happily into the post-orgasmic sunset on the horizon for the next fifty years.
It's up to you to do the right thing.
Availability: $99 USD at SheVibe, who kindly sent this toy in for review. (That's $18 off, plus free US shipping!) In Canada, you can get the Mustang (though not the pink one) at Come As You Are.
Vixen packaging. Be warned, the black ends leave permanent stains on clothing and textiles, but you need to keep the tube or your receipt for your warranty.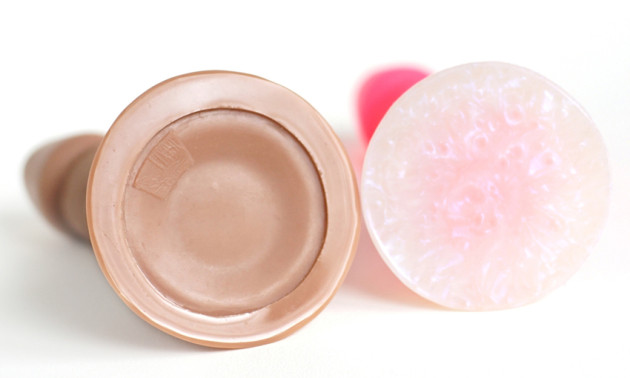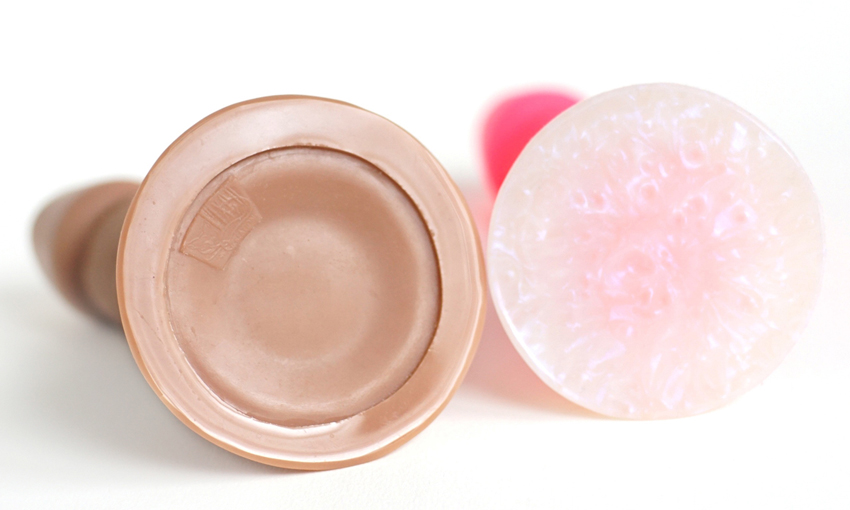 Vixen suction cup vs non suction base
Still need a little help choosing your VixSkin?
I mean, obviously, I think you guys should get the Fluor-a-Pink Vixen Mustang, because it is the perfect makeup addict toy. But, I'd be a terrible enabler if I didn't show you your other options, so: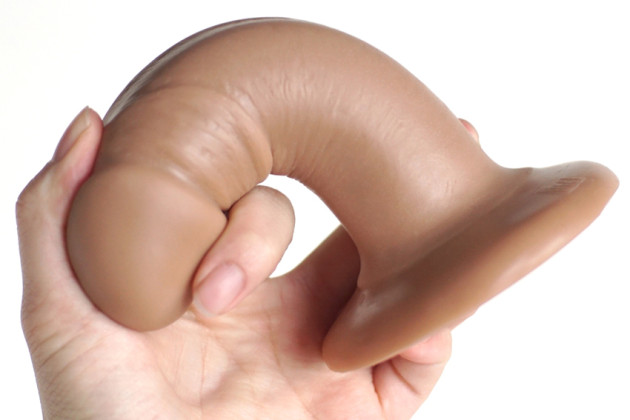 Vixen Creations VixSkin Tex in shade Caramel — this is my favourite thing!! (It's less bendy than the Mustang, see?)