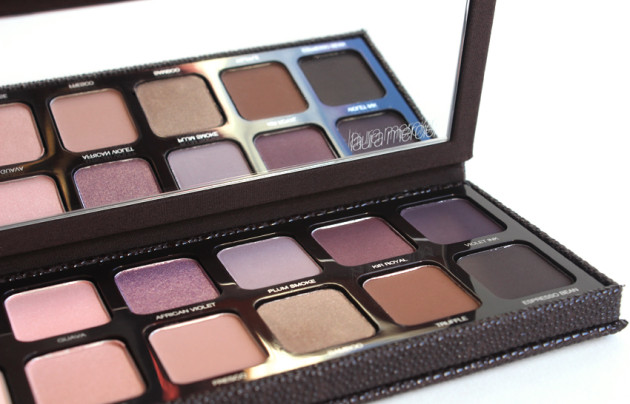 Laura Mercier Artist Palette
First off: sorry again for the radio silence. I had hoped to get a few more posts up before the end of the year (Laura Mercier Artist Palette, Osmia Organics Honey-Myrrh Lip Repair, and Marc Jacobs Showstopper Lip Gel), but, well — you know how it is. I was hardly the only person who got sick this winter, so for all of you who are still battling colds and the flu: I hope you feel better soon! 
(And for all of you who haven't gotten sick yet: you are the worst. Yes, you. I can't even believe your gall, coming over here, all — sturdy. And vertical. And lucid; how terribly unfair!)
theNotice's must-have products of 2013
These are the ones that I reached for again and again in 2013. They weren't just the ones that I tried, tested, and loved — they were the ones that I used on a regular basis, even when I had other things (prettier, shinier, newer things) that I really should have been testing instead. They're the apple of my eye, not the cream of the crop — I've chosen them based on both quality and how well they fit into my life.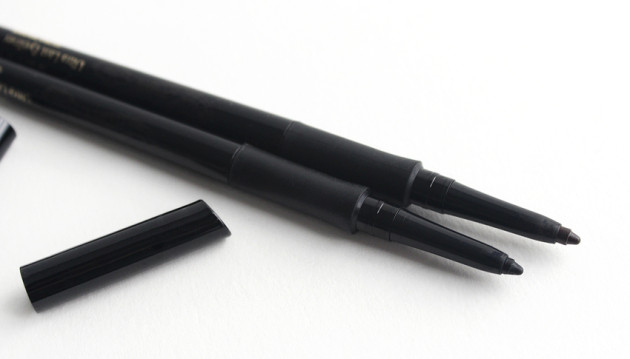 Senna Cosmetics Ultra Last Eyeliners
To start off, the Senna Cosmetics Ultra Last Eyeliner in Ultra Black. I've tried a lot of black eyeliners in my time (I think at last count I had over twenty in my stash), but this one really is the best. I push black liner into my upper lashline every morning–it really wakes my face up–and this one has wear time like nobody's business. It's not totally bulletproof, but it's very pigmented, very black, and wears better than any other black pencil eyeliner I've ever tried, whether it's on my waterline, in my lashline, or on the lid.
The other eye product that I can't live without is the Dejavu Fiberwig Extra Long Mascara — a long-time favourite of mine. It never drops a curl, flakes, or smudges, and removes so easily with warm water. That said, it gives a very natural, lengthening lash, with great separation: if I want more volume, I need to layer it overtop another mascara. (See honourable mentions).

Real Techniques Expert Face Brush
Next up is the Real Techniques Expert Face Brush, which makes blending out cream products both fast and easy. At a crazy-cheap $9 USD, it's dense and soft, and has completely ousted the Sephora/Shiseido flat-top brush as my favourite brush for foundation or concealer. This is my only "best of 2013" tool or face product — there isn't anything else that both I use every single day and adore. (Canucks can order online at Farleyco, with free expedited shipping over $50.)
I don't have anywhere better in this review to put a fragrance, so: Serge Lutens Chergui, I still adore you. Chergui is such a beauty — amazing for the winter, and sexy in a very cozy way, without using vanilla as a shortcut-to-sexiness crutch. (Ugh, vanilla). M loves this; it's the only scent that he tells me smells "really good," eyes dilated, every single time I wear it. I'm actually cheating on Serge with Etsy dupes (there's just something about the warmth and depth of Chergui that makes it seem more appropriate as an oil), but must-have status is applied to both the dupes & the original!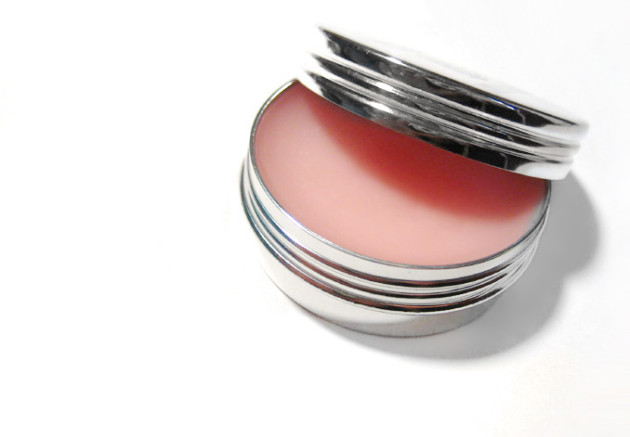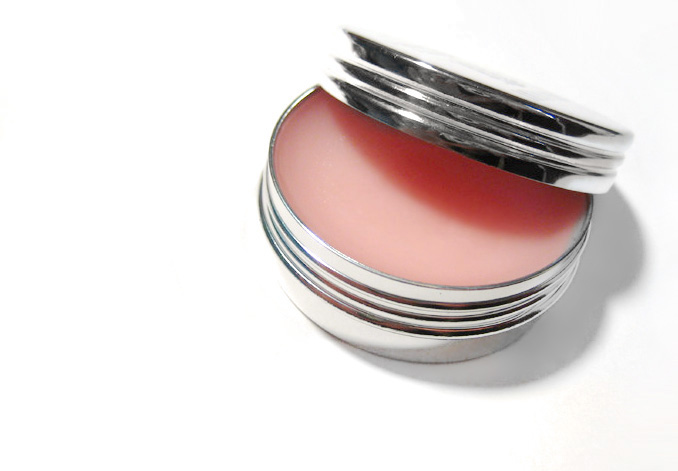 Bobbi Brown Lip Balm SPF 15 from this very old post, plus buckets of Photoshop. I am equal parts proud and horrified at myself.
Finally, a bit of skincare. I discovered the Mario Badescu Buffering Lotion this year during the worst breakout of my life (I tried sunflower oil and my skin lost it), and haven't looked back since. It's amazing at treating cystic acne in particular, and still incredible at treating everything else — whether that means preventing them from coming to a head altogether or encouraging my skin to clean up shop without ever needing to "purge".
I'm still loving the Bobbi Brown Lip Balm SPF 15, which hydrates my lips like no other, and the Marcelle Essentials Cleansing Milk, which removes makeup & pollutants without drying. They were holy grail products for me last year, and continue to be — with skin as dry as mine, I can't imagine life without them.
(Okay, that's a lie. I can imagine it, and it's horrible. If you have dry skin, you need these.)
The honourable mentions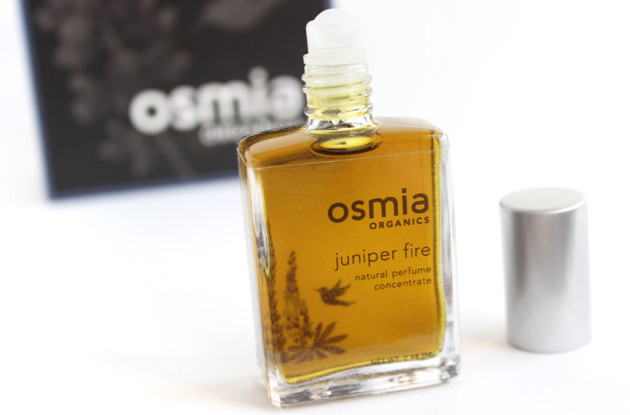 To keep this at a moderate length: here is, simply, a list of the other products that I really loved this year. They're all ones that I was still really impressed with, and that I would absolutely take on a desert island with me, but for one reason or another, they weren't as essential for me. In most cases, it was simply because I don't wear a lot of colour on a daily basis, or because they were only really suited to one or two seasons of the year!
Note: brands are a where-to-buy; product names link to reviews. 
Fragrance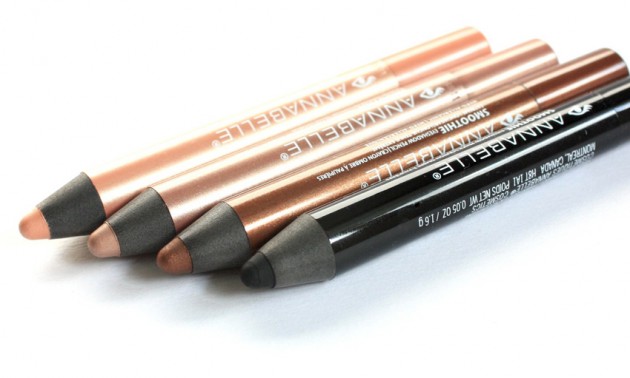 Makeup (basics)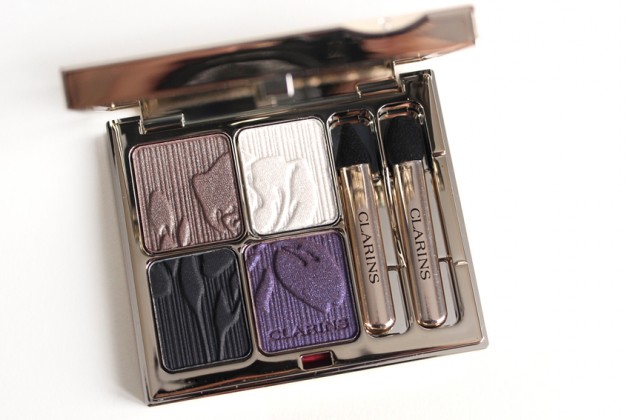 Makeup (colour)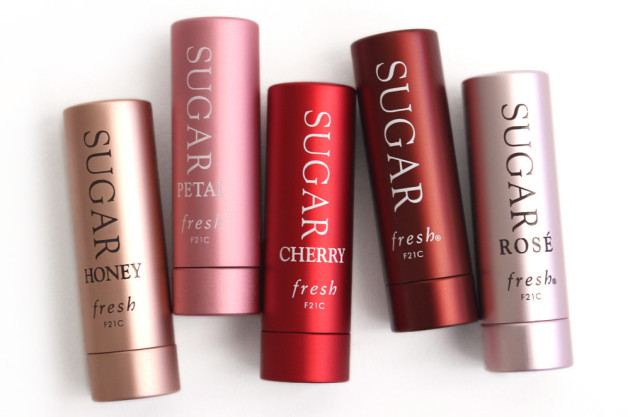 Skincare
And last but not least, my favourite ad of the year…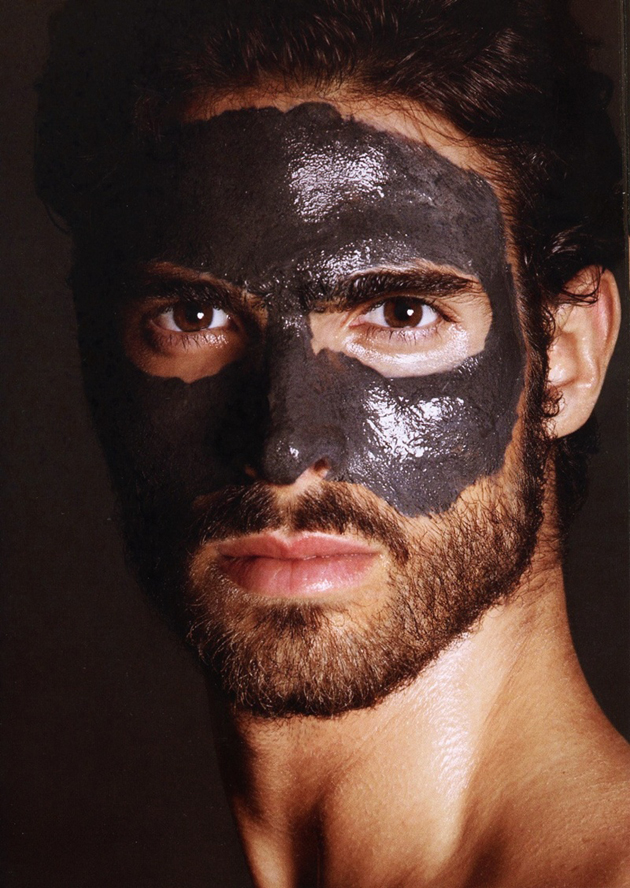 from this Tom Ford post