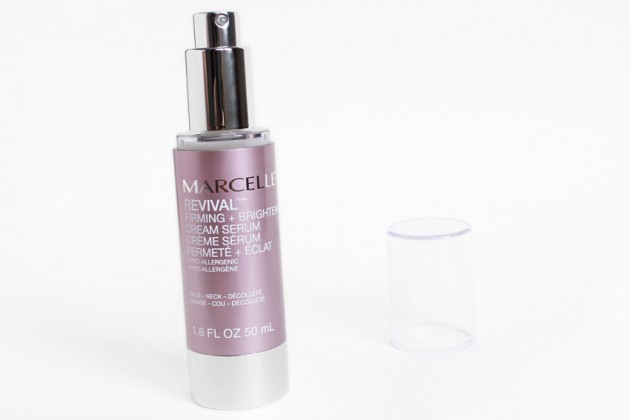 The product: Marcelle Revival Firming + Brightening Cream Serum
I'm not usually one for the brightening serums, but I'll make an exception for Marcelle for a lot of things. (And, from micellar waters to cleaning milks, they haven't let me down yet.)
The Revival Firming + Brightening Cream Serum is aimed at menopausal and post-menopausal women, but I honestly think it's a great find for any age group. Sure, I don't really need the wrinkle-reducing properties, but it scores top points for evening out tone without whitening it!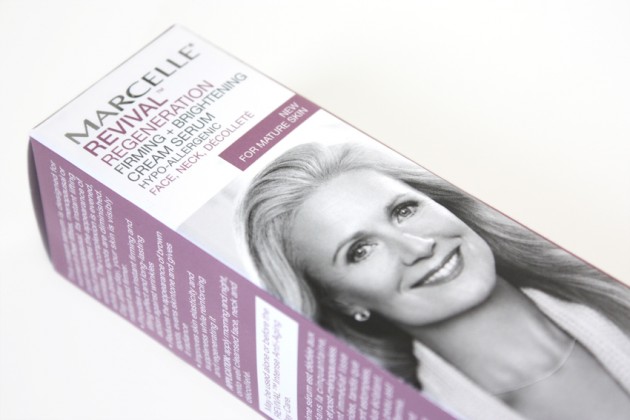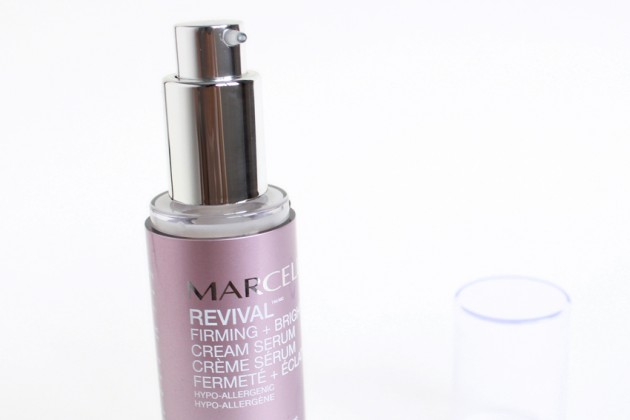 The product: The Firming + Brightening Cream Serum is a cream-serum hybrid, formulated to deliver the results of a serum with the comfort of a cream. You will still need to follow up with moisturizer, but it's a great "disappearing act" all around: not only does it work to fade uneven pigmentation, but the product itself seems to disappear from the skin, too.
The cream-serum is easy to control coming out of the packaging, applies smoothly, and sinks in quickly. It doesn't leave my skin any more oily or dry than it would be without, doesn't have a long-lasting scent (or any artificial fragrances at all), and won't make foundation catch or ball up.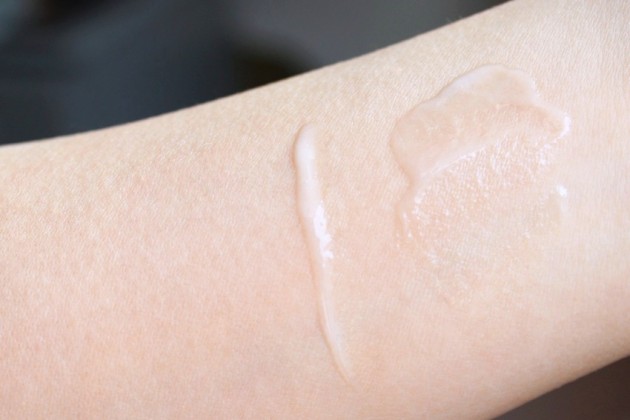 The results: The Revival serum is made to firm, lift, protect against the formation of new wrinkles, reduce the appearance of brown spots, even tone, clarify the complexion, and improve the skin's elasticity. (Quite a mouthful!)
I've just been using it to help fade scars left behind by blemishes, but it's been going really well. Scars will stick around on my skin for a good 8-10 months, but the difference I've seen with this serum has just been enormous. The patch I've been targeting hasn't faded completely, of course, but I'd peg it at 3-4 months of fading (visually), rather than the 2-3 weeks I've actually been using it for.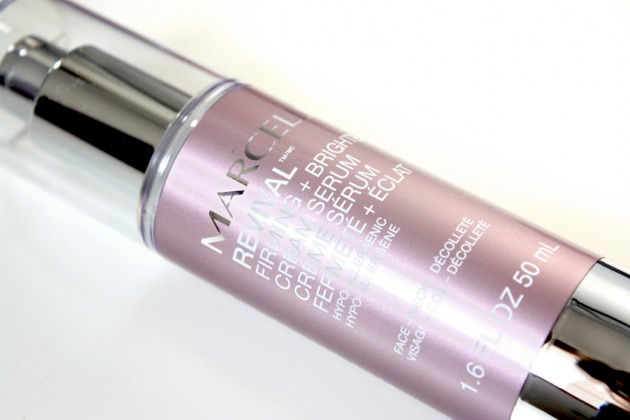 The verdict?
As the title says: you need this!! $35.95 is a price I know many will flinch at in the drugstore, but when you put it into perspective, it's nothing at all — it works out to just $21.27 CAD per oz, while most dark spot correctors sit around $60-$90/oz.
I don't want to promise miracles with the Revival Firming + Brightening Cream Serum, because I know all skins will respond differently to different products, but I honestly think Marcelle hit gold with this formula. It's not going to give you laser-resurfacing results, but it'll give any department store brightening serum a run for its money! My skin is particularly sensitive, and so far I've had no breakouts, irritation, or stickiness.
All in all, I am very, very pleased with this one. It's rare that I try out a product that I can't find a flaw in, but this is one of the few.