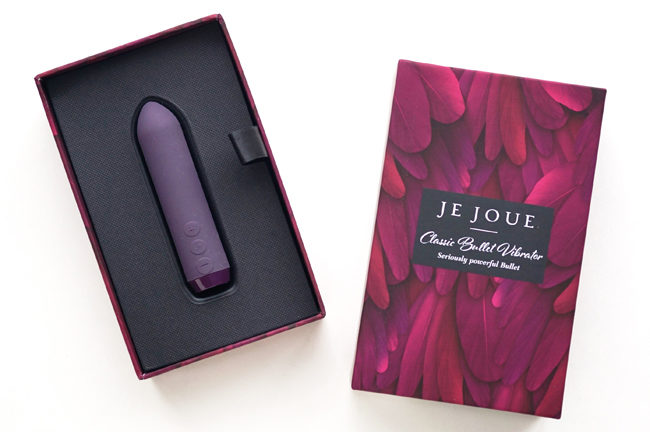 The product: Je Joue Classic Bullet Vibrator
I'm a big fan of Je Joue, so when I found out that they'd be making a bullet vibrator… I was psyched. My We-Vibe Tango is forever in a state of "I'm almost dead but I'm not going to warn you beforehand, because I want it to be a surprise!", so I was well ready to move onto the Je Joue Classic Bullet Vibrator instead.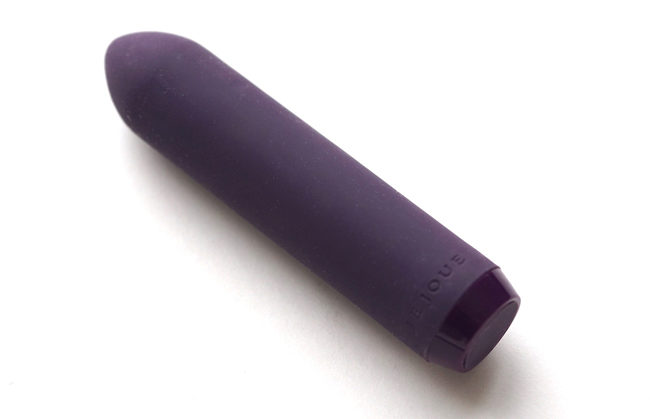 The Je Joue Classic Bullet Vibrator specs
The Je Joue Classic Bullet is described by the brand as "the luxury version of the Classic Bullet," with a medical-grade silicone finish and a waterproof body. It's 4.75″ by 3.25″ with a width of .875″.
What I really love about the Je Joue Classic Bullet is that, unlike most bullet vibes, it has a 3-button design: (+) and (-) buttons to control intensity, and a (~) button to cycle through patterns. The buttons are raised on the side of the toy but sit fairly flush, so they're hard to press accidentally. This leaves the base open for direct micro USB charging, so there are less pieces to carry around (and, if you're me, lose).
The three new Je Joue bullets are all different shapes on the same base, all with the same 3-button design. They charge in 60 minutes, which gives you up to 1.5 hours of use. The bullets have 5 vibration levels and 7 pulsation patterns, and they come with a silicone finger… Thing.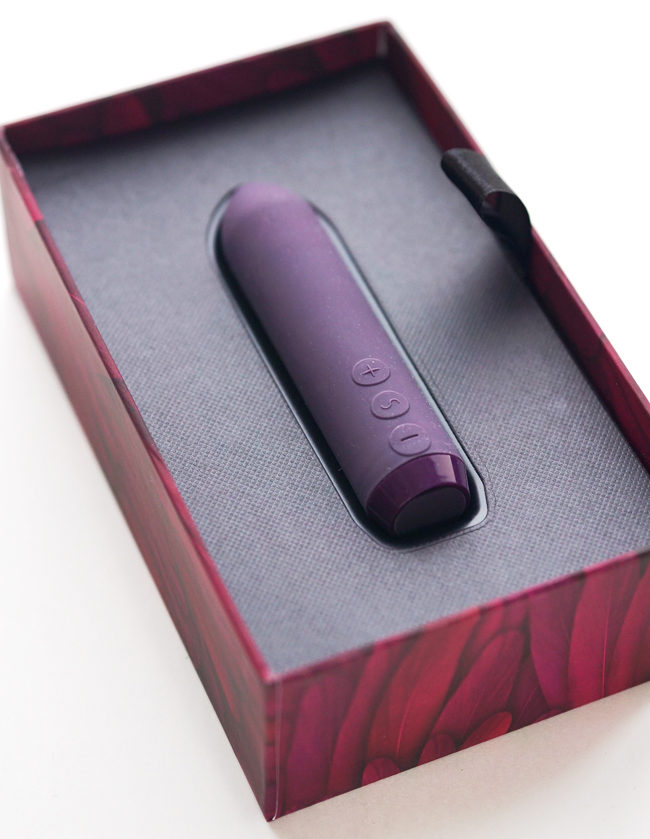 The Je Joue Classic Bullet in practice
The weirdest thing about the Je Joue Classic Bullet is definitely the finger sleeve attachment. It's designed to create a "more hands-free experience" by strapping the toy to your finger, but like… That doesn't actually make any sense? Like, just as many hands are involved? I guess there's no more clutching at the toy, which is nice, but then you have to disentangle your fingers anyways to turn up the intensity.
The sleeve is a super-stretchy silicone that fits over two of my fingers. It's a cool inclusion, and I think some people will enjoy it, but I'm glad that it's included in the box (because I'd never purchase it on my own). The most interesting thing about it is that it's made to be reversible; as in, you can turn the toy to the back of your fingers and get both skin-to-skin contact and (some) vibrations.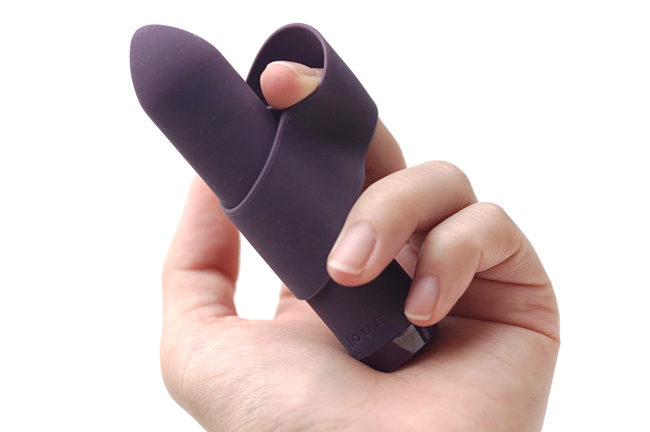 The Classic Bullet is as rumbly as Je Joue's other toys, which was the one thing that I was worried the brand wouldn't be able to translate into a bullet vibe. It's thicker than standard bullet vibes (i.e. the ones that you can insert into dildos), but that seems kind of irrelevant: you wouldn't be able to comfortably slide silicone into silicone anyways.
The Je Joue Classic Bullet Vibrator has a soft, velvety finish, and the vibrations range from very thuddy (on low) to intense and more buzzy (on high). Its vibrations on high are comparable to the vibrations of something like a Lelo or JimmyJane toy; that is, they're buzzier than I'd like, but not buzzy like $10 bullet vibes are buzzy.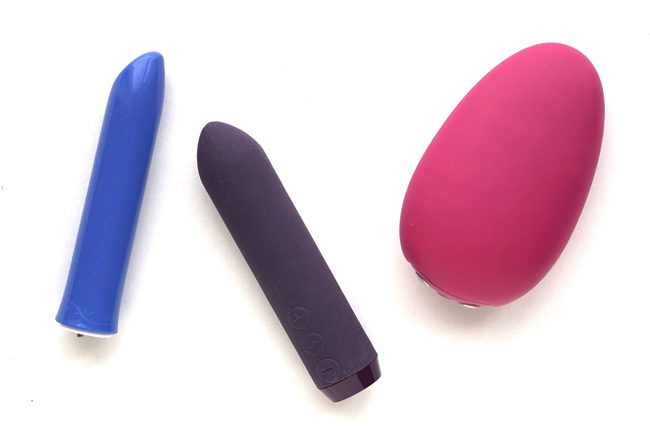 How does the Je Joue Classic Bullet compare to the We-Vibe Tango?
I prefer the We-Vibe Tango's size for pinpoint stimulation. It has a rumblier motor on high, and as a result, feels much more intense. I use it more often than my Je Joue bullet.
I prefer the Je Joue Classic Bullet's charging method and controls. It has a far more reliable battery, and actually lasts for 90 minutes on its 1 hour charge. (My Tango lasts about 40 minutes on a 90 minute charge. It advertises 2 hours of use.) I have a better track record with Je Joue toys, too; my Mimi Soft lasted me 3 years, while my Tangos usually die within 1 year. At $59 USD, it's also cheaper than the Tango, and more likely to go on sale. It has a rumblier motor on low.
Both are rechargeable, body-safe, discreet, and quiet.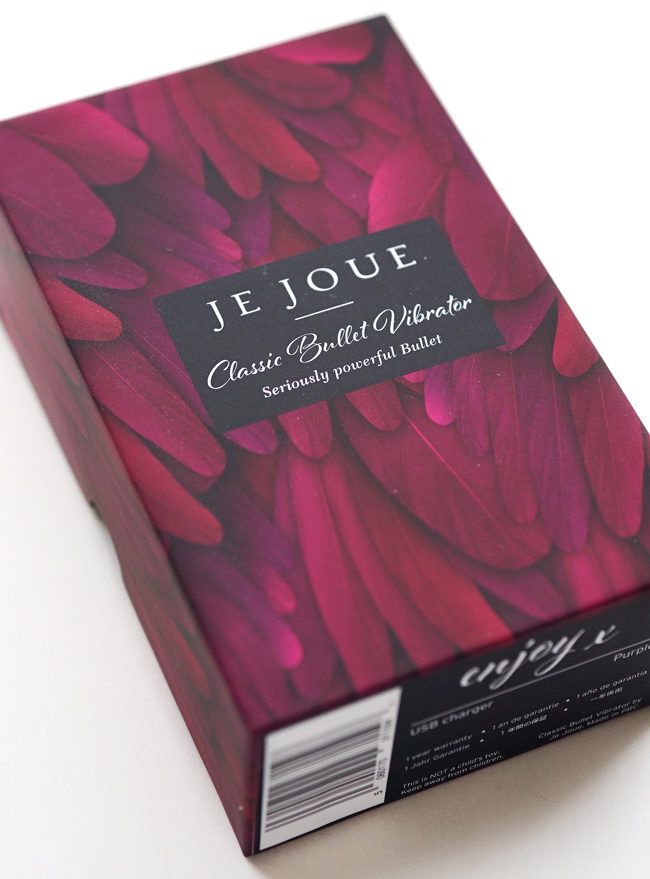 My verdict on the Je Joue Classic Bullet Vibrator?
I enjoyed using the Je Joue Classic Bullet Vibrator, but I still prefer the Mimi Soft. The squishiness of it is what made it so ideal for me, not the motor alone; it's pleasing to use on your own, but also feels more comfortable for me during sex, when everything is sort of… Stretched out and in different places. The Je Joue Classic Bullet Vibrator doesn't have that advantage for me, because its squishiness is only on the tapered tip.
It's still an excellent bullet, and at $59, I'd recommend it – with two caveats. If you need pinpoint stimulation, these may be too large; similarly, if you want a bullet you can insert into other sex toys, this one won't work. I prefer the We-Vibe Tango over the Je Joue motor in use, but if slightly buzzy vibrations aren't an issue for you, the Je Joue Bullets are all-around better toys. 
Availability:$59 USD at Je Joue (who sent this item in for review), $59 USD at SheVibe, $64.99 USD at Lovehoney (G-Spot version), $59 USD at Peepshow Toys.
See what other reviewers thought of the Je Joue Bullets!