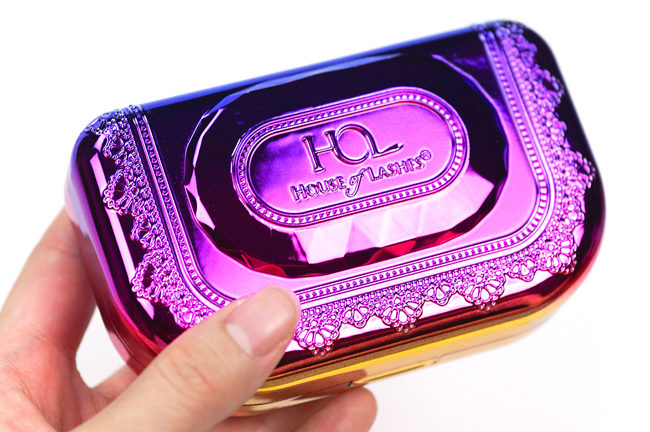 With the start of December, we're knee-deep in the holidays already – so now's a better time than any to chat about the Sephora Holiday 2017 collection. This year's collection contains a few great (affordable) finds, and some oil slick products that'll totally knock your socks off.
Oil slick rainbows in the Sephora Holiday collection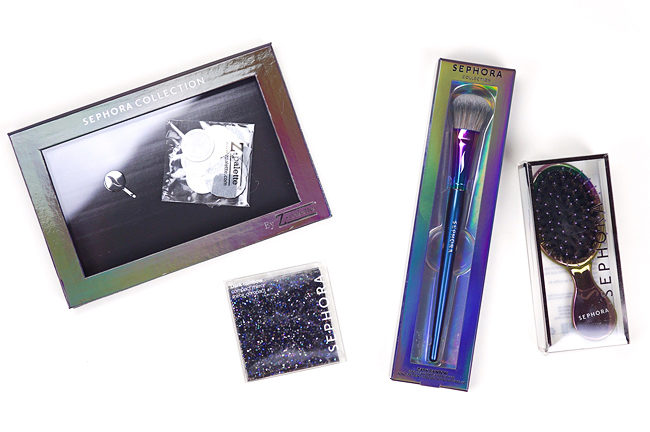 I die for oil slick packaging, and it was all over Sephora's Dark Rainbow collection ($12-$110 USD) this year. Paired with black rhinestones, the resulting look is just fantastic: edgy and pretty and very, very cool. My faves are the sparkly Dark Rainbow Compact Mirror ($12 USD/$15 CAD) and springy Dark Rainbow PRO Flawless Airbrush #56 foundation brush ($32 USD/$40 CAD), both limited edition.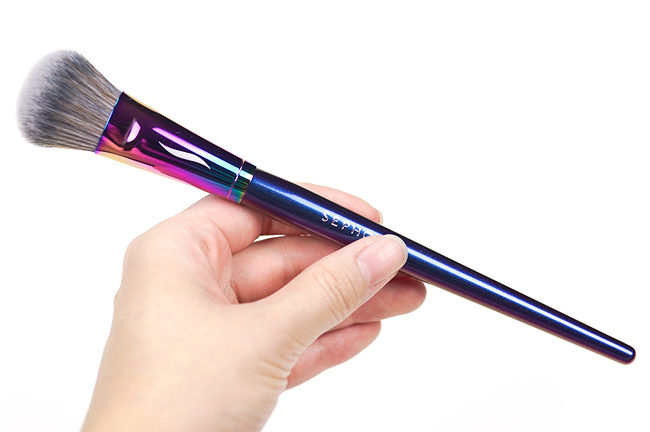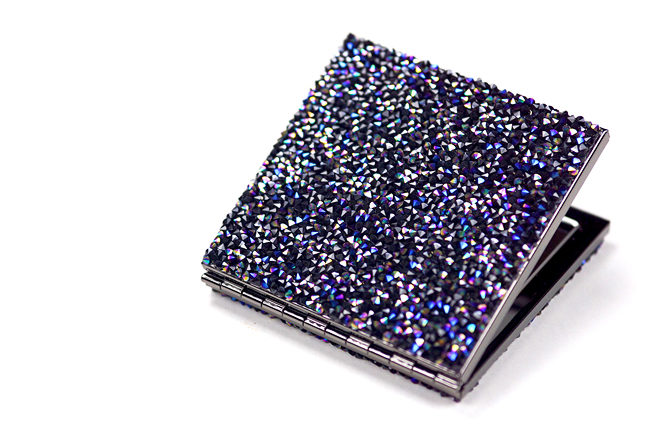 There's also a beautiful oil slick covering the Sephora-exclusive House of Lashes Holiday Gem Set ($26 USD/$33 CAD), which is a must for any House of Lashes fan. It comes with one pair of House of Lashes x Sephora Collection Natalia Lashes, two mini lash adhesives in black and white, and the Precious Gem Lash Case. The case is a bit bulky, but it can hold glue, tweezers (not included), and three false lash sets.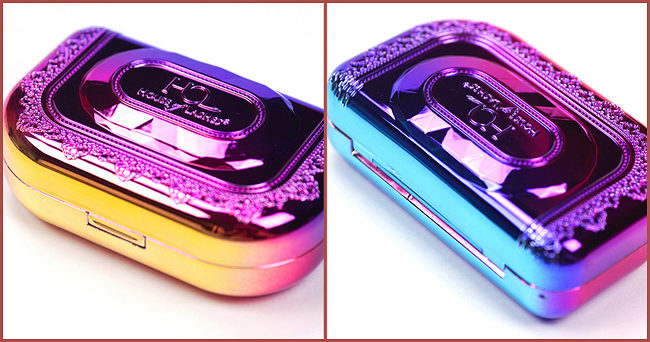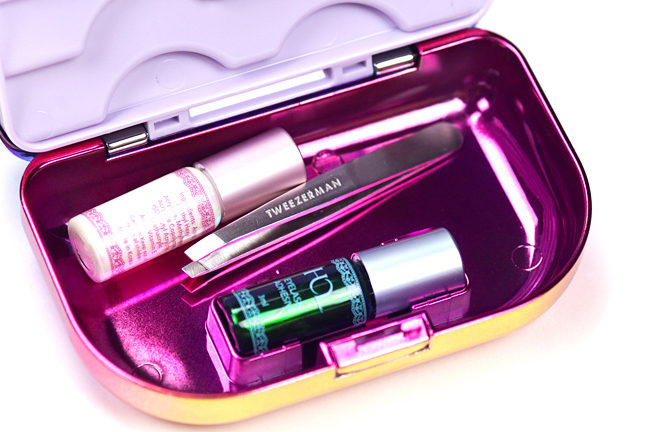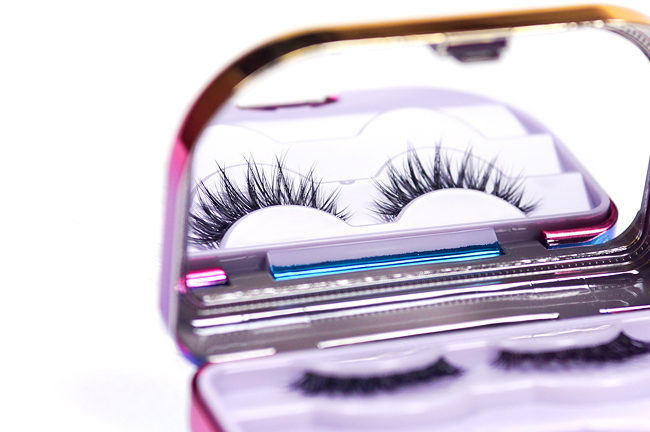 Sephora Collection stocking stuffers
This year's Sephora Collection palettes and single items are another treat, and they make great stocking stuffers. At under $20 USD, I'm surprised every year by how affordable the Sephora holiday pieces are.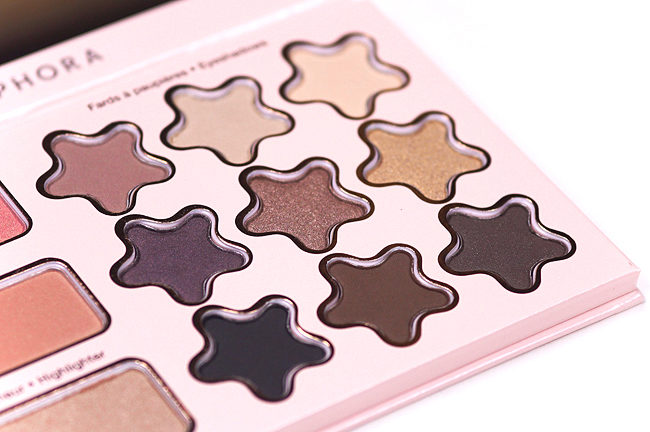 My top picks this year are the Sephora Collection Wonderful Stars Eye & Face Palette ($16 USD/$23 CAD) and the Sephora Collection Cream Lip Stain Set ($12 USD/$15 CAD), both of which I used in my 3 x LBD lookbook. The Wonderful Stars palette is a little sheer (these swatches are layered 3-4 times), but it performs well otherwise. It's not the same quality as a $50 eyeshadow palette, but at $23 CAD, it's a bloody steal – I thought it was going to be closer to $35.
I never finish my lip colours, so the Cream Lip Stain Set really appealed to me, too. If you're not finishing products (and seriously, who does?), you're really paying per shade, not per ounce. The size of these is perfect for makeup junkies, and the formula is an old favourite. (It's not kiss-proof, but it is long-wearing.)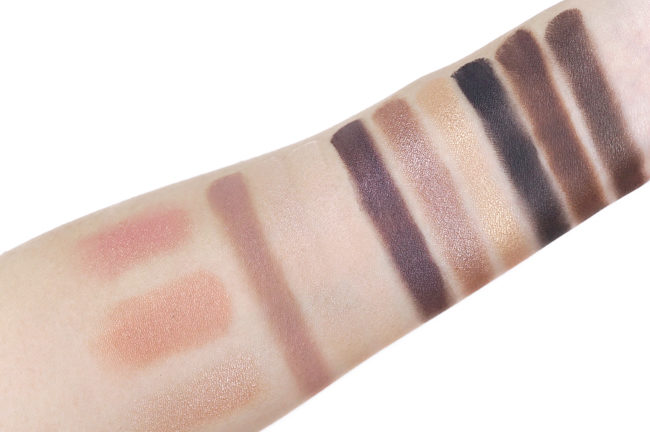 Sephora Collection Wonderful Stars Eye & Face Palette swatches (fluorescent lighting) 
The Sephora Holiday Advent Calendar
My last pick from the Sephora Holiday Collection is more of a mention than a pick. It's the Sephora Collection Fairyland Advent Calendar ($56 CAD), which contains 24 Sephora Collection treats. It's a mention for me because I wanted to mention that I'll be opening each day on my Instagram Stories (@thenotice), but at $56… I'd skip it.
The first three days have been eyeliner, more eyeliner, and a single-use shower gel capsule, and while it's fun, I think your money is better spent on one of the Sephora Collection palettes. I can't find any evidence of this one online, so it may have been in-stores only or Canada-only.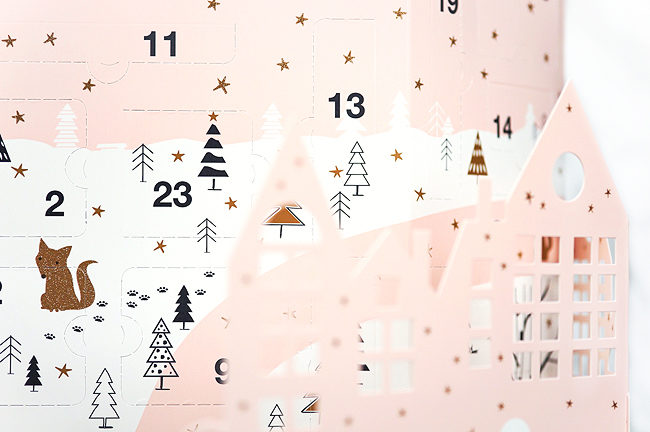 What's on your Sephora holiday wishlist this year?