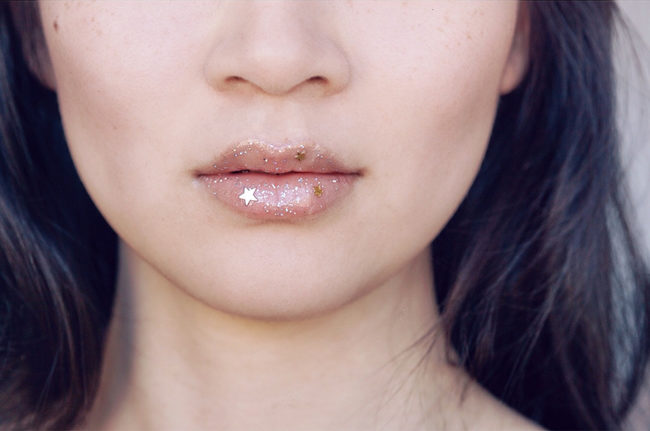 It's been forever since I posted a lip look. I was feeling some glitter and I wanted to do a thing with The Lipstick Bandits (check out the #lbrevival💄 tag on Instagram), though, so it's that time again. I pulled out my old MAC 3D Silver glitter and some clear gloss, and I was off to the races.
Lip looks that are just chunky glitter in a clear gloss have always held my heart, and this is no exception. When I started planning this look, I actually had something else in mind – a really disperse, gold glitter look.
But seeing as not a single MAC or Sephora in the entire city carries chunky gold glitter (why?! How?!), my plans had to change. I checked all the theatre makeup shops and special FX shops, too, and came up totally empty-handed. It was weird.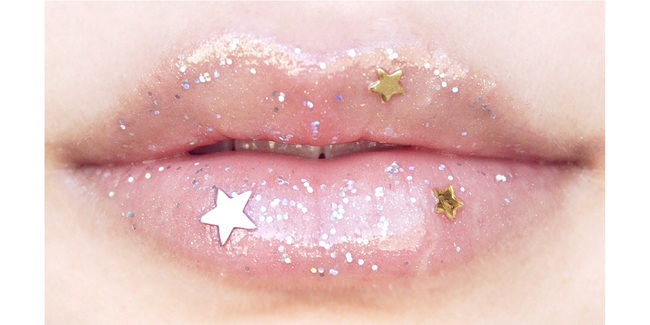 Get the MAC 3D Silver lip look
This lip is simple. It's a naked lip, covered in a blend of Shu Uemura Shupette Gold Pigment and Lise Watier Haute Lumière Crystal Lipgloss.
I'm running inexplicably low on clear glosses right now, so Crystal wouldn't have been my first choice. The Haute Lumières pack beautiful, even pigment in a lot of their red shades, but I'm not crazy about how heavy they feel. The sweet, synthetic berry scent is weird to me, too – it's a formula that photographs well (especially in colour), but there's just something about it that feels "off."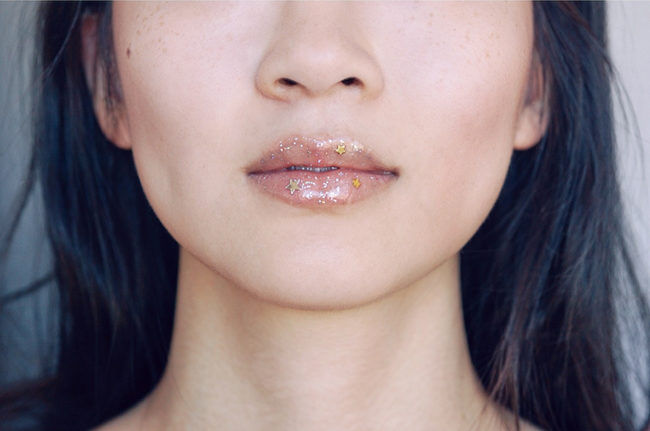 Patted through the clear, golden-sparkling lip is MAC 3D Silver Glitter, and placed into the gloss with tweezers are a few gold and silver stars from my old arts & crafts kit. (What? I was a child once too, you know).
I think, in retrospect, that I should have skipped the gold glitter – it was lovely in person, but glitter that fine tends to look a little like grain through a camera.
The rest of this look is simple, too: air-dried hair, a Rodial-based tinted moisturizer, and just a bit of NYX Blush in Raisin to contour. Throughout the entire ten-minute look (counting in time to set up and shoot, of course), there was only one difficult part…
The cleanup.