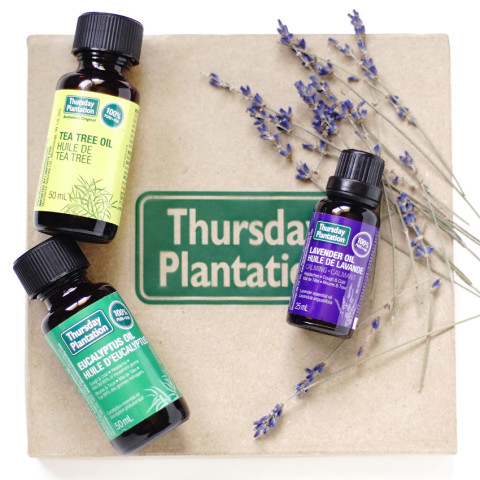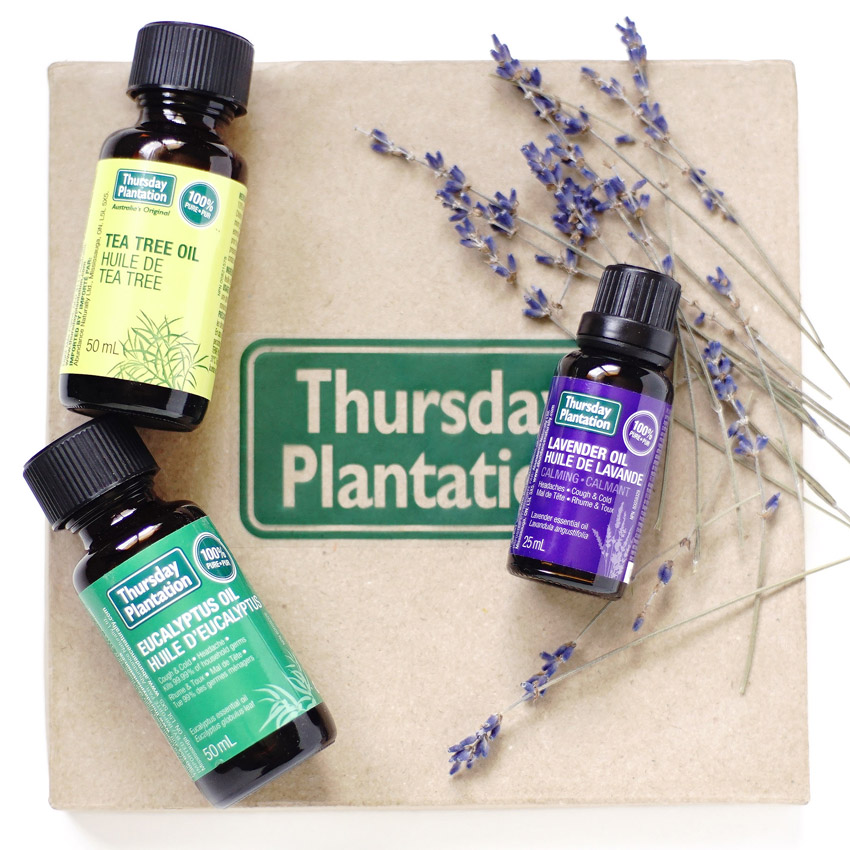 The products: Thursday Plantation 100% Pure Eucalyptus Oil, Tea Tree Oil, and Lavender Oil
I like to go the natural route whenever I can, so I've been playing around a lot with essential oils this year. In a rather fortuitous turn of events, I was sent this lovely kit from Thursday Plantation just weeks after I fell in love with tea tree oil, and I've been using it non-stop in all sorts of ways ever since!
Thursday Plantation is an Australian company that sells essential oils (these three key oils, plus smaller aromatherapy oils like rosewood and patchouli), ready-made products (mostly things with tea tree and aloe), and facial oils. I'm just focusing on these three for the moment, but I'm excited to branch out someday… maybe when I'm braver.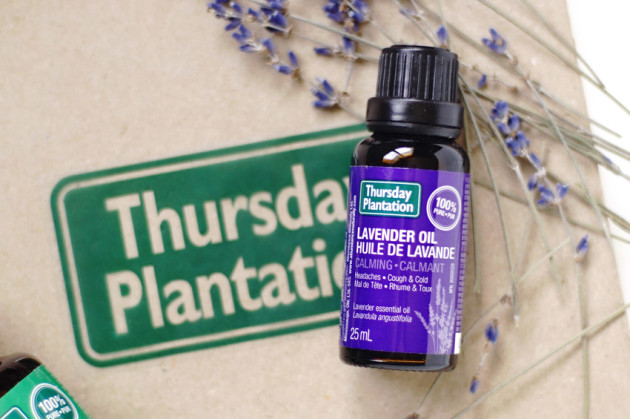 The one thing that always kills me about essential oils is how expensive they can be, so it was awesome to see how affordable and high-quality these oils are. They're 100% pure and packaged in amber glass, and they come in a range of sizes. The eucalyptus oil, which is great for sanitizing things around the house, comes in 100 and 200ml versions as well; the tea tree comes in smaller sizes (perfect if you're just going to be using it as an acne treatment); and the lavender oil comes in a 50 ml for those of you who want to get really soothed.
(Not me. I'm not here for the soothing at allll.)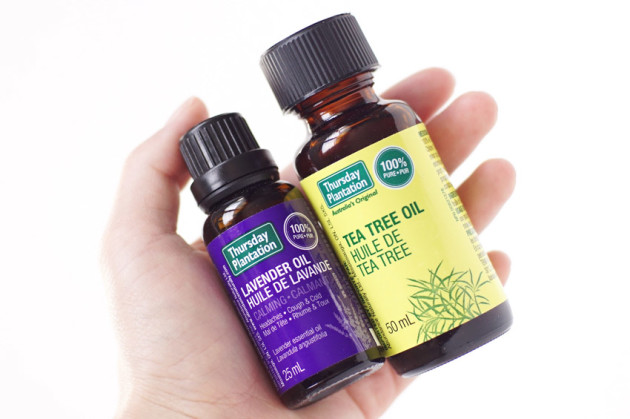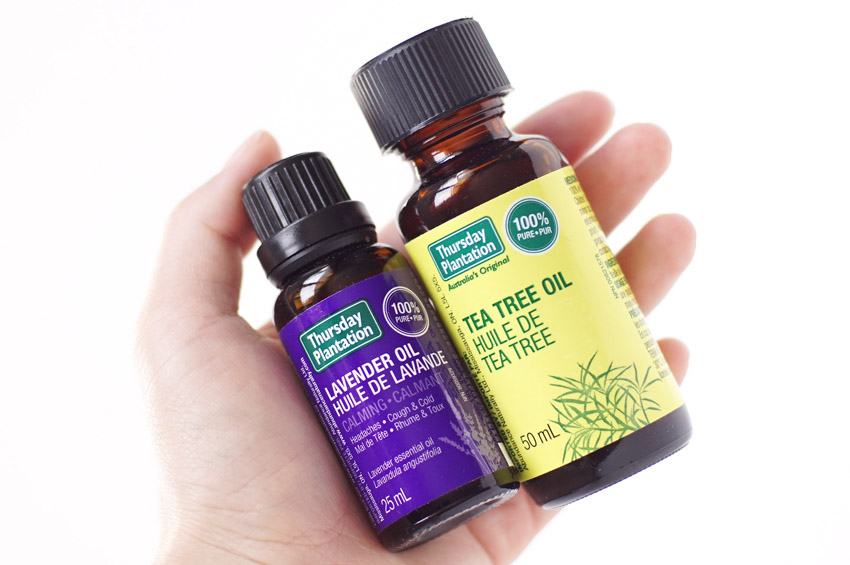 Overall, the Thursday Plantation range is more affordable than something like Aura Cacia and more expensive than NOW Solutions, but I prefer it over both: Aura Cacia sells some excellent organic oils, but I find they have trouble with quality control, and NOW Solutions sells really affordable carrier oils, but their more delicate oils can be questionable–their rosehip oil, for instance, is utter crap. Again, I haven't tried the full Thursday Plantation lineup so my opinion may change someday, but I was very happy with the quality of these!
Thursday Plantation has a 100 Uses for TP campaign going on that's pretty cool–as you might have guessed, it's a list of 100 things that you can use these three oils for (sadly not a list of 100 uses for toilet paper), but here are some of my favourites.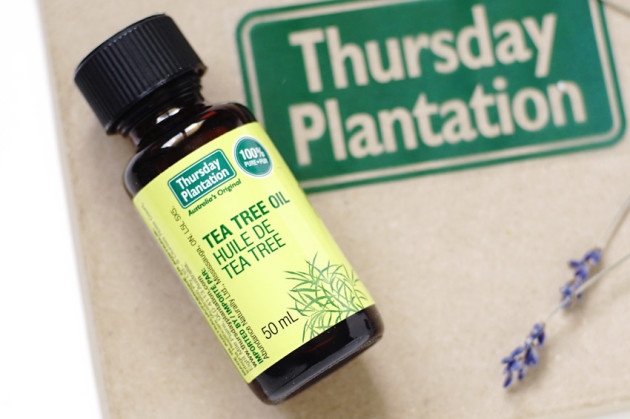 Tea tree oil ($23.99 CAD/50 ml) 
Tea tree oil is Thursday Plantation's big thing, and they do it very well. It's 100% pure and contains at least 30% more terpinen-4-ol (the part of tea tree oil that makes it germicidal) than is required by international standards, so even a single drop is a very effective antiseptic.
According to Thursday Plantation, tea tree oil "inhibits a broad spectrum of bacteria and fungi […] and does not inhibit normal cell growth," so it's safe to use on small cuts and stuff to clean the area without a broad-spectrum antibiotic.
Great for treating pimples and bug bites
Treating infections like athlete's foot or boils
Used as a household cleaner
When diluted (I used 3 drops in 1 cup of filtered water), tea tree makes a very effective alcohol- and mint-free mouthwash. Beware, however: it's very bitter and not for internal use, so swish and spit!
Helps deodorize things like shoes and surfaces when mixed with a few tablespoons of baking soda
Natural analgesic (like a mild clove oil)
And, finally… I'm NOT a doctor, but I get recurrent yeast infections and the antifungals my doctor was giving me were messing up my gut flora without helping my yeast infections one bit. I've been using tea tree oil (1 drop diluted in 1 ml virgin coconut oil to make 3 small suppositories) to treat my yeast infections, and it literally cleared up my season-long yeast infection overnight. If you're having trouble too, do a little research–for me, using a natural antifungal was a far better option than pharmaceuticals, but I'm just one example!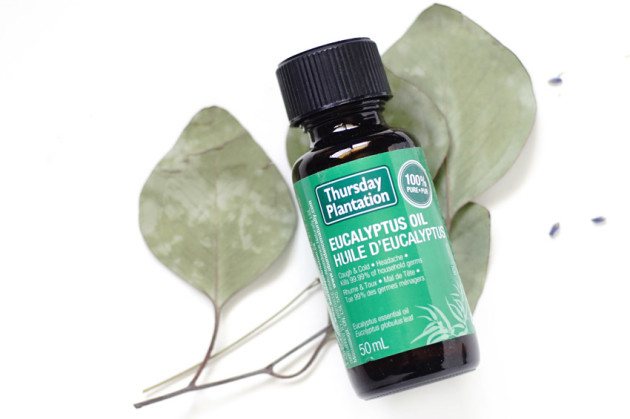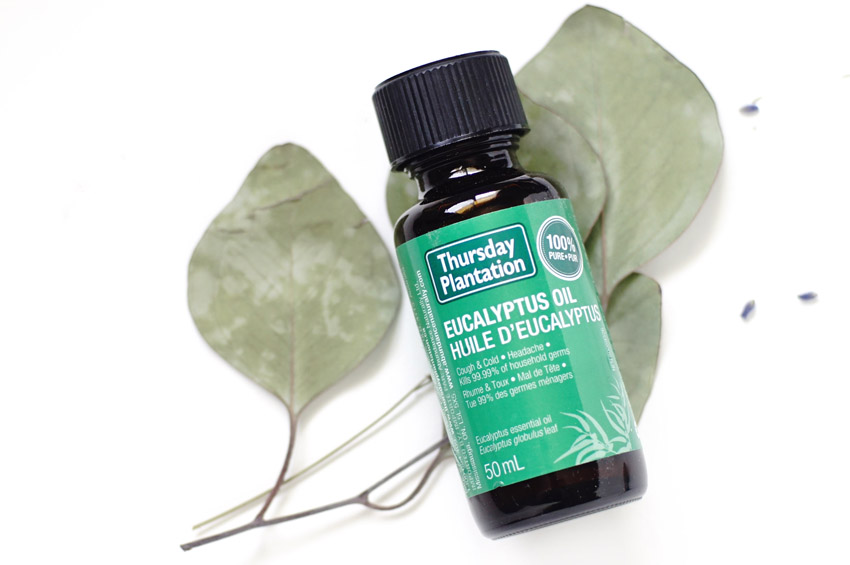 Eucalyptus oil ($9.99 CAD/50 ml)
I love the scent of eucalyptus oil, so when I found out that it kills 99.9% of household germs and helps relieve cold symptoms, I was pretty thrilled.
Making use of those 99.9% germ killer properties & cleaning countertops, spills, floors, and sinks in lieu of chemical cleaners with artificial fragrances!
A couple drops in a bottle of distilled water as a tasty mouth rinse
Used diluted as an oil rub for muscle aches or colds
Used in a diffuser or humidifier for a cold
I haven't tried these yet, but I've heard that eucalyptus oil can remove grease and tar stains, and is great added to the wash to freshen up your clothes!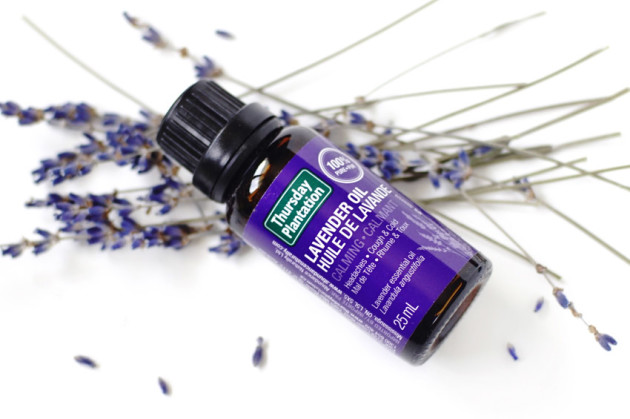 Lavender oil ($19.99 CAD/25 ml)
Thursday Plantation lavender oil is distilled only from Lavandula angustifolia flowering herb tops, and it smells lovely.
Used diluted or in a bath to help treat eczema or psoriasis
Dabbed onto insect bites to help soothe them
A few drops on a felt dryer ball to freshen laundry!
The verdict + a giveaway!!
I haven't tried the more delicate oils from the Thursday Plantation range yet, but I was very happy with these three. The quality is great and the brand's pricing is on par with something like Desert Essence, and I love that Thursday Plantation uses amber glass to keep their oils safe & sound.
In fact, I've been getting such great use out of these oils that I wanted to share the love with YOU, so I reached out to Thursday Plantation's PR firm here in Canada to ask if they had an extra Essentials kit to share with a lucky reader. And guess what? They did!
So, if you want to get your inner DIY maven on, enter using the widget below. This giveaway will be open to Canadian residents over the age of majority (or with parental consent) for two weeks and close at 11:59 PM MST on July 3rd. Good luck!
a Rafflecopter giveaway