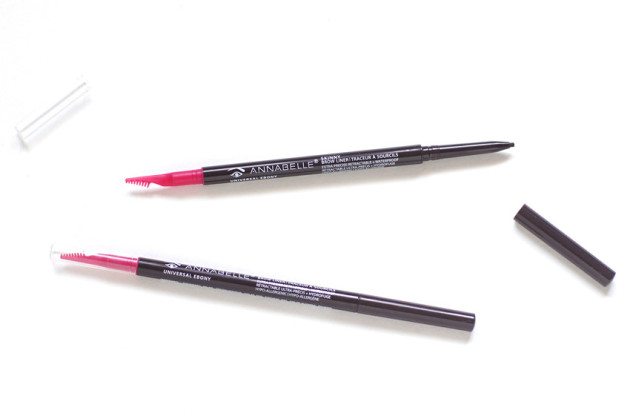 The product: Annabelle Cosmetics Skinny Brow Liner in Universal Ebony 
Okay, so this one is a bit of a "cheat post." I haven't finished my first Annabelle Skinny Brow Liner yet, but I've already bought another one because I'm weak of spirit and I literally could not handle not having one on me at all times.
Does that mean that it: 1) counts as a repurchase, 2) counts doubly as a repurchase, or 3) does not count as a repurchase because you still have your first one; seriously, Rae, what is wrong with you?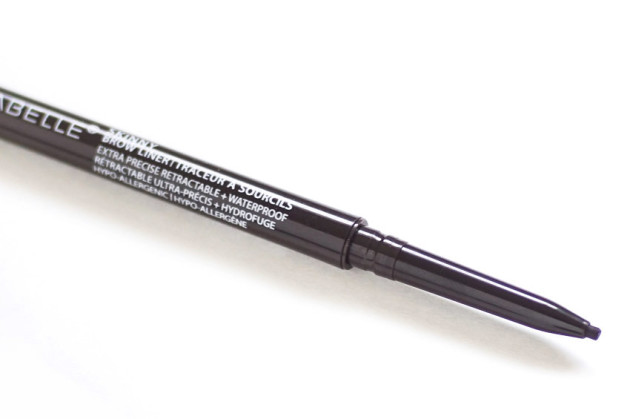 And now, for a quick recap of the week this liner: I recently reviewed the Annabelle Skinny Brow Liner in my Annabelle brow breakdown post, but for those of you who missed it (or just need a quick refresher) – this thing is basically the shit. 
Universal Ebony the perfect shade for my Asian colouring, and it gives me hella flawless brows in just seconds. Nothing makes my face look as flawless as perfect brows (no, not even perfect foundation), and literally nothing beats this formula, except maybe liquid brow pens if the colour's just right.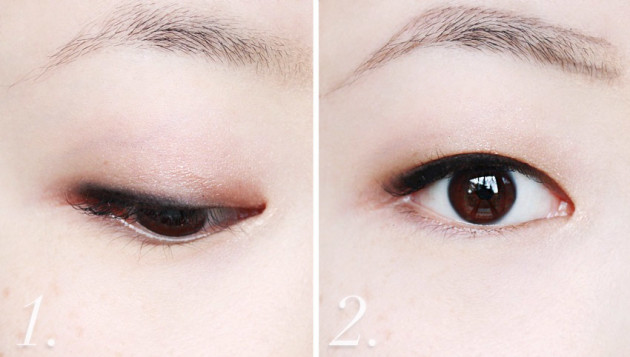 1. Bare brows: Milani Liquif'Eye liner, Clarins Waterproof Eyeshadows in 01 Golden Peach and 02 Golden Sand (review soon!) / 2. Outlined brows
What I missed in my initial review…
I, in my infinite wisdom, managed to forget to do a before & after for my initial review. Which obviously couldn't be withheld for a product THIS good, so here you go!
I find that the best way to get perfect-for-me brows with this liner is to sketch the outline of my brows (bottom line first, then the top), fill them in (heavily throughout for "Instagram brows"/more faintly on the inner corners for everyday), and then finish by pulling a spoolie through my brows in an outward motion to blend.
This process is literally so easy that I can finish my brows in under 60 seconds, and they stay flawless and natural-looking all day (and night) long.
(58 seconds and 11 milliseconds, and I don't even have to rush. I know because I TIMED IT.)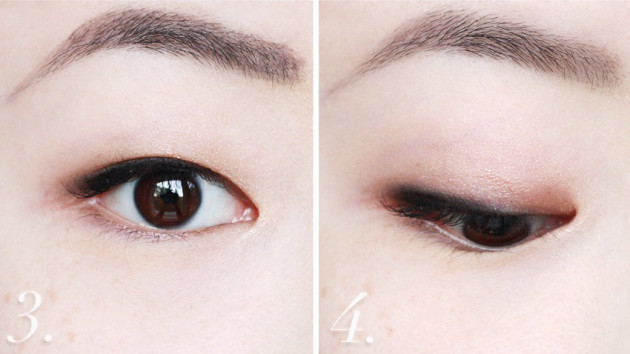 3. Filled in / 4. Finished! 
The verdict?
The Annabelle Skinny Brow Liners are literally so good that I couldn't bear to be without, and dude, you need to give them a try. If my first review didn't convince you, then please: let this one sway you in the direction of the light!
Availability: $8.95 CAD at Annabelle.com and at drugstores and mass market retailers across Canada. (My advice? Get it through Annabelle. I bought my second one at Shoppers, and it was $10.49!)
Annabelle Skinny Brow Liner ingredients: (I recently found out that these are silicone-free, so if you suffer from brow breakouts, they may be your salvation!!)
Diisostearyl Malate, Triethylhexanoin, C20-40 Acid, Synthetic Wax, C20-40 Alcohols, Polyethylene, Glyceryl Behenate/Eicosadioate, Ethylene/Propylene Copolymer, Ethylcellulose, Boron Nitride, VP/Eicosene Copolymer, Tocopherol, Ascorbyl Palmitate. +/- Iron Oxides, Titanium Dioxide, Mica.