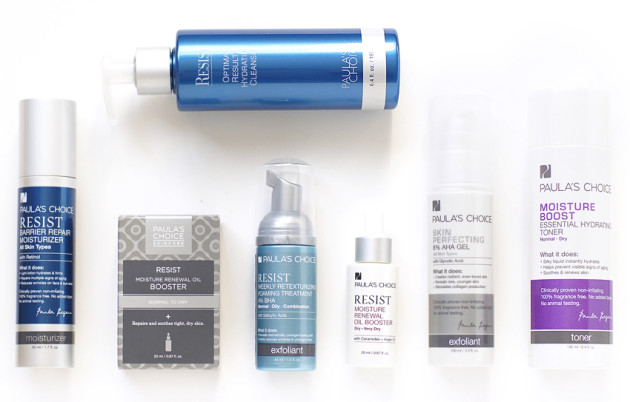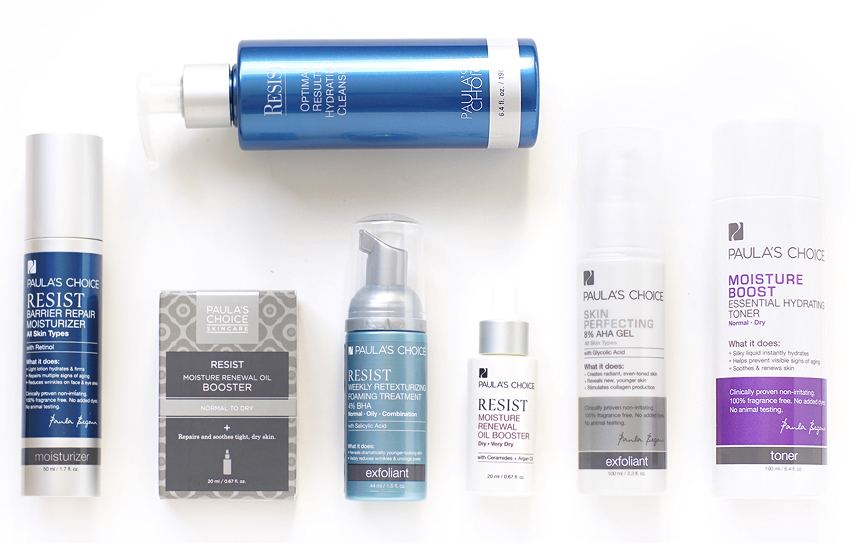 *sponsored post
When I was asked if I wanted to try a Paula's Choice skincare regimen through Pretty in My Pocket (download the free PRIMP app here; it's a sort of lookbook/shopping list/review panel/beauty newsfeed), my immediate answer was yes!
I've been curious about the Paula's Choice line for a while, and I wish I had given it a try sooner. The brand is cruelty- and fragrance-free with simple, coordinated packaging, and they actually have a surprising number of silicone-free options!
The consultation (and how to get 20% off!)
The Paula's Choice skincare range is huge, so the brand offers free personal skincare consultations by phone to help customers figure out their ideal skincare regimen. Mine took about 10 minutes, and it made choosing the best products for me super easy.
Plus, as a Pretty in My Pocket Power Primer, I get to offer you guys 20% off plus free US shipping with the promo code PRIMPFALL20. It lasts until the end of the year, so if you're looking to update your skincare regimen (or if you need to add an extra product or two for the winter), make sure you do it before December 31st!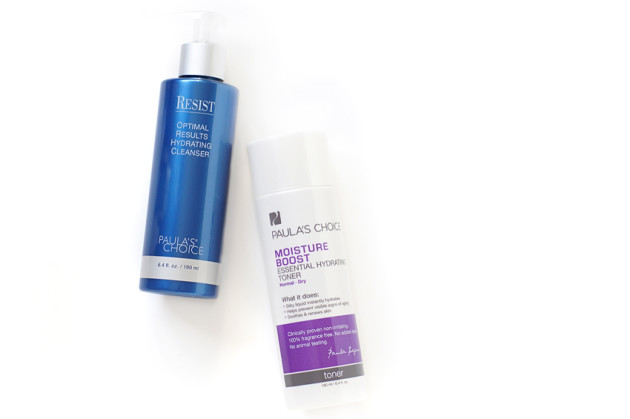 The hydrating products
Moisture Boost Essential Hydrating Toner ($17 USD)
I didn't love all of the products that I tried, but I definitely liked the Moisture Boost Essential Hydrating Toner! It's a soothing, scent-free, alcohol-free toner, and it helps boost hydration immediately after cleansing. It's not a must-have for me, but I feel like it leaves my skin a little smoother; a little more hydrated — in other words, it's everything that I wish the Cremorlab Beauty Essence was.
Plus, it's only $17 (compared to Cremorlab's $42), so you can't go wrong!
Resist Moisture Renewal Oil Booster ($35 USD)
THIS OIL, you guys. I love this oil.
The Paula's Choice Resist Moisture Renewal Oil Booster is packed with plant oils like jojoba, apricot, and borage, and blended with ceramides for the ultimate smoothing treatment. At just $35, I think it may be my new favourite overnight product! It's not as luxurious and thick as my beloved Po+R, but it's way more cost-effective ($52/oz vs $247/oz) and my dry skin just loves it.
For anyone who gets "dryness breakouts," I recommend this one (not something with actives) as your best option for an acne fix-it.
Resist Optimal Results Hydrating Cleanser ($18 USD)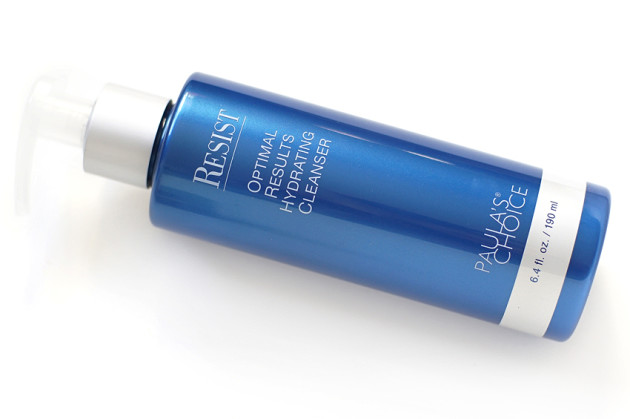 The other Paula's Choice product that I really loved was the brand's Resist Optimal Results Hydrating Cleanser, which is totally taking over as my new daily cleansing milk. (Sorry, Marcelle.) It's a measly $2.81 per ounce, and it gets the job done, removing my makeup and the grime of the day without stripping my skin. 
I'd love to see this one re-packaged to be, uh, a little less boring, but other than that, I have no complaints!!
The treatment products
Resist Barrier Repair Moisturizer with Retinol ($37 USD)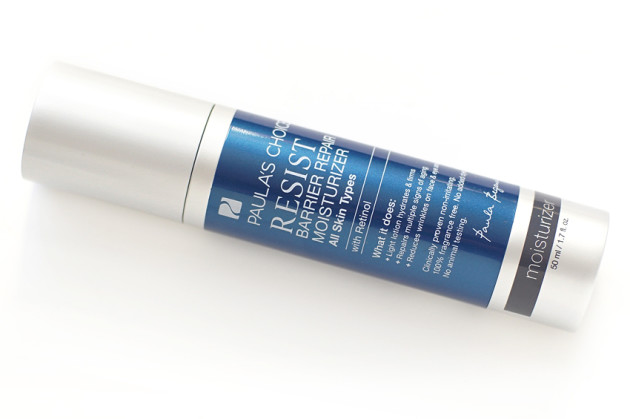 Okay, so it's not all sunshine and rainbows. The Paula's Choice Resist Barrier Repair Moisturizer was the first product that I tried, and I… kind of hated it.
I tested this for a solid week, and then another one after that, but it absolutely trashed my skin. It makes my skin feel smooth but very, very dehydrated, and the dehydration caused one of the worst breakouts of my life — we're talking cystic acne, clogged pores, and little nodules that I'm still struggling to get rid of.
I know that this one works for some people, but like my friend Lulle, I'm just not feeling Paula's moisturizers. If I never have to touch this guy again, it'll still be too soon.
Skin Perfecting 8% AHA Gel Exfoliant ($28 USD)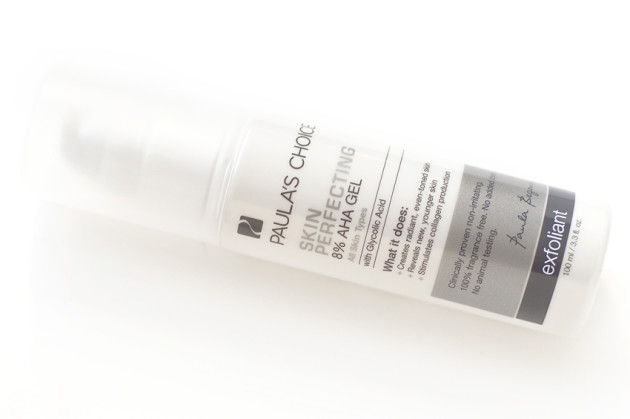 I also tested out this 8% AHA Skin Perfecting Gel, which did nothing for me. It didn't do anything bad, but it also didn't seem to do anything at all? Maybe I don't need a glycolic product yet; maybe this one just wasn't right for me.
Resist Weekly Retexturizing Foaming Treatment 4% BHA ($35 USD)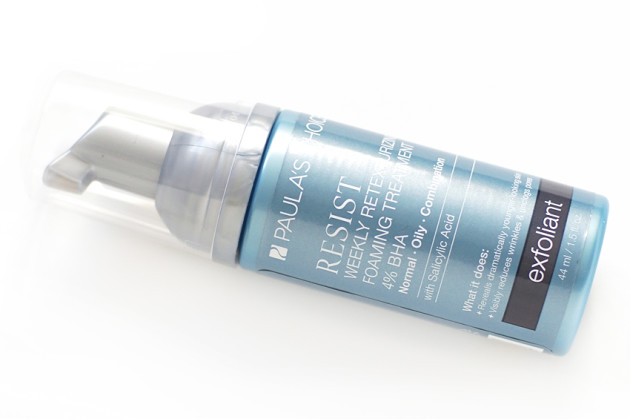 I wanted to finish on a high note, so let's talk about the Paula's Choice Resist Weekly Retexturizing Foaming Treatment! This contains 4% BHA (salicylic acid) and wouldn't be a good choice for my face, but it's a great choice for my arms.
I have really bad keratosis pilaris (which I've talked about on the blog before), and I can say with 100% certainty that this stuff is A+ at treating it. I applied it every other day for about a month to only my left arm, and there is a noticeable difference between my left and right sides, now. It's not as obvious in pictures, but I can really tell when I touch my skin: my right arm is covered in bumps, but my left arm is now smooth. Y'know, like you'd expect skin to be.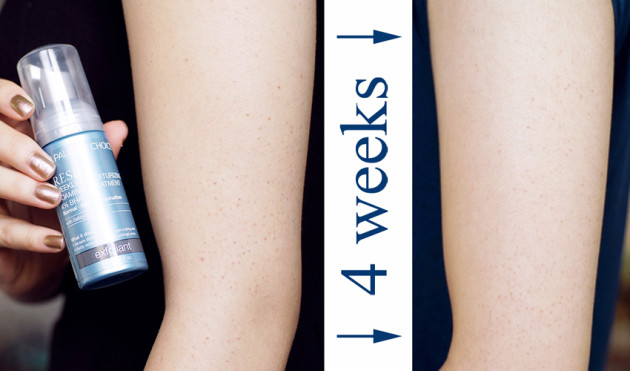 I'm hoping that I'll be able to get my arms to "normal" with continued use, but only time will tell! Paula's Choice has a few other options for treating KP as well, which I'm really curious about. This one smells kind of gross (sour), as BHAs tend to do, but it would be great to find a product that I don't need to apply every day.
Overall…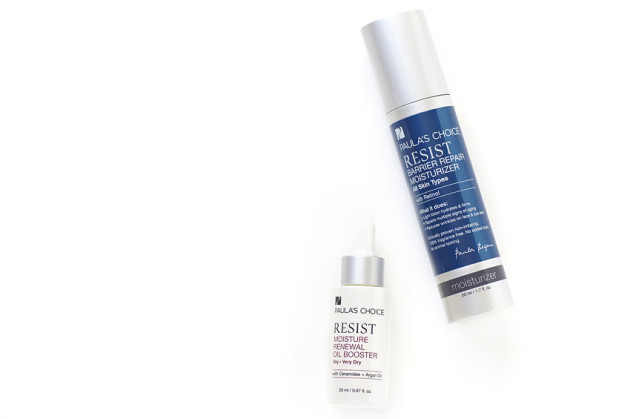 Just in case it wasn't already abundantly clear: I get the hype, now. While I didn't think that all of the products that I tried were winners, the ones that were were fantastic! I love that the brand has something (or many things) specific to each and every skin concern, and that the products are affordable without scrimping on the ingredients, packaging, or actives.
I'd like to find a Paula's Choice product to treat the blackheads on my nose next, I think, and something that'll really go to town on my KP — maybe their Resist BHA 9 (for both), or the Clear Acne Body Spray with 2% Salicylic Acid for my KP and the Skin Perfecting 2% BHA Lotion Exfoliant for my blackheads.
I'm kind of tempted to pick them up with PRIMPFALL20, so I promise to let you know how it goes if I do!
Have you tried the Paula's Choice skincare line yet? What did you love/hate?