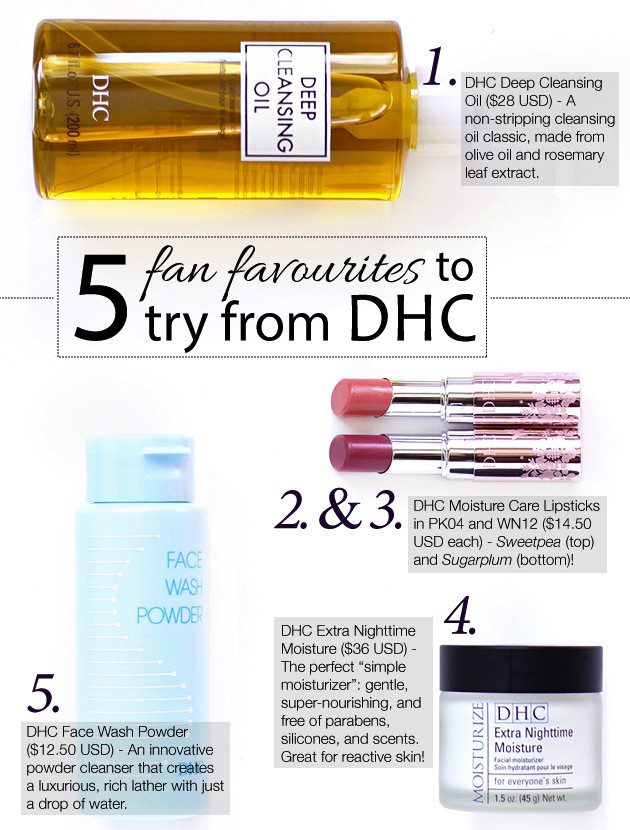 1. DHC Deep Cleansing Oil ($28 USD)
When I first started beauty blogging, everyone who was anyone was obsessed with the DHC Deep Cleansing Oil. It was the only cleansing oil worth noting for those "in the know," and for a little while there, it felt like all of my beauty friends & fellow bloggers were all ordering it online and raving about its magical, makeup-removing properties.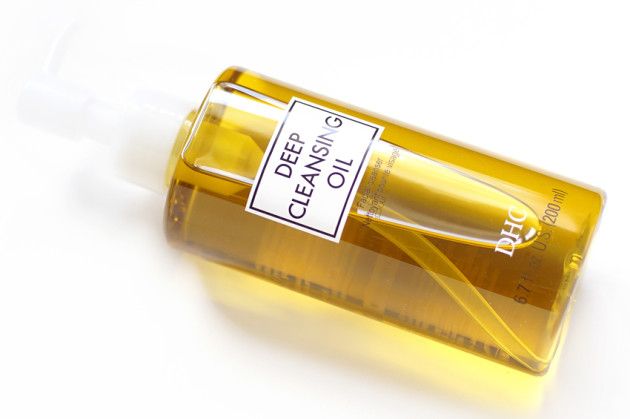 DHC Deep Cleansing Oil review
I finally tried the DHC Deep Cleansing Oil this month, and let me just say: even though years have gone by and it seems like every single brand out there has released a cleansing oil since then, this is still, somehow, one of the best cleansing oils I have ever tried. Its rich, cushy olive oil and rosemary formula (no cheap mineral oil here!) takes off everything, even waterproof eyeliner, and rinses off with perfect skin neutrality (you know; no greasy film or stripped finish), making it perfect for oily and super-dry skin types alike.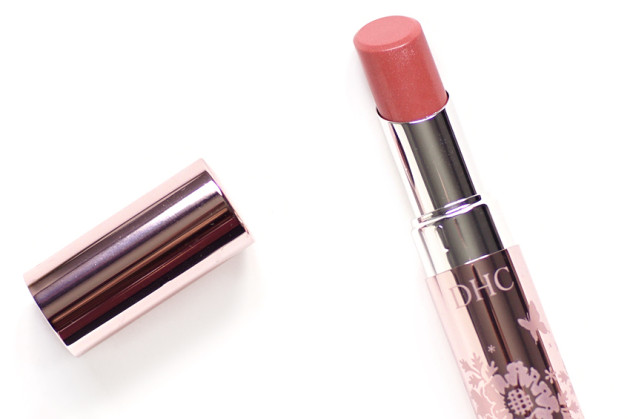 DHC Moisture Care Lipstick in Sweetpea
2. & 3. DHC Moisture Care Lipstick ($14.50 USD/each)
I'm not big on lipsticks with shimmer, but the DHC Moisture Care Lipsticks are totally the cutest lipsticks to be had at under $15 each! They're shiny and slick, and detailed in flowers and butterflies — what could be cuter?
Pictured here are PK04 Sweetpea (the peachy nude) and WN12 Sugarplum (the plum). Both come with a heaping dose of silver shimmer and a glossy frost finish, so purchase only if you're a glitter lover!
DHC Moisture Care Lipstick in Sugarplum
4. DHC Extra Nighttime Moisture ($36 USD)
The DHC Extra Nighttime Moisture moisturizer is the perfect plain moisturizer. It's full of olive oil, squalane, collagen, and radish root ferment filtrate, and is free of stuff like silicones, fragrances, and parabens.
I wouldn't recommend this one as a day moisturizer (it definitely leaves you looking greasy), but it's great for dry or reactive skin that just needs something really rich, soothing, and nourishing.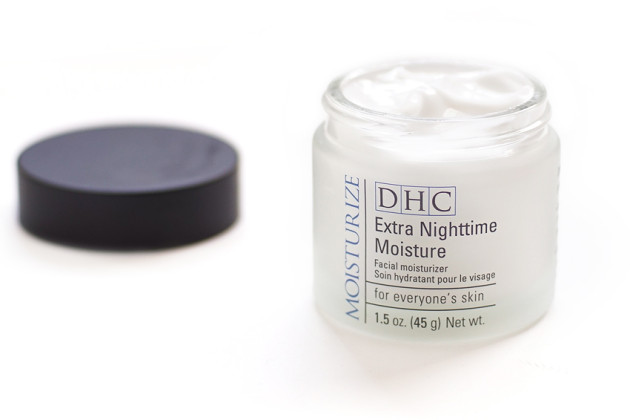 DHC Extra Nighttime Moisture review
5. DHC Face Wash Powder ($12.50 USD)
Ladies and gents, I have saved the best for last. The DHC Face Wash Powder looks unassuming–fine, white powder; basic, dated packaging–but it is an absolute treat to use.
When mixed with a couple drops of water, this boring-looking powder foams up to create a lovely, dense lather that removes all of my day-to-day makeup without any scrubbing or smearing. It's gentle, simple, and completely non-gritty and non-stripping.
I love this one for daily use, but it would be fantastic for travel, too!
—
This is a sponsored post. However, all of the opinions included in it are my own — I got to pick out each product & share my honest thoughts on all of them!