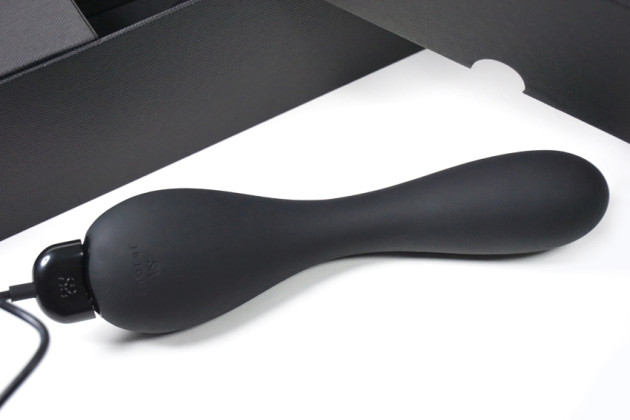 The product: Je Joue Uma G-Spot Vibrator
This February, I introduced you guys to one of my favourite gadgets ever made: the Je Joue MiMi Soft. So, today (you know, before the Christmas shipping deadlines), I thought I'd show you a little bit more from the line.
Je Joue is one of my all-time favourite tech brands–when you create a motor that rumbly, you get to be classed as a tech brand rather than a toy brand–and the Uma is no less well-made or well-packaged than the rest of the line. If your partner is still grasping at straws to try and find out what to get you this holiday season, send 'em this review and tell them to get you something from Je Joue. (You're welcome.)
Also, yes, I did just learn how to code that in for this post.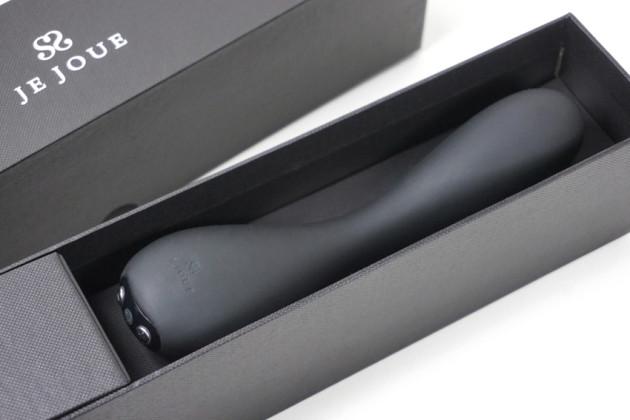 The specs
Like the Je Joue MiMi Soft that I reviewed in February, Uma is 100% waterproof, silicone, and rechargeable (via two little magnetic charging points on the end, which also serve as insanely stiff +/- controls). It's fully submersible for and features five vibration levels and six independently-controlled patterns.
Why you want… SILICONE – non-porous and completely stable, silicone toys won't leech chemicals into your body (or trap bacteria beneath the surface). WATERPROOF – safe to use in the bath, and easy to soap up and clean thoroughly after every use. RECHARGEABLE – no additional costs over time (basic AAA batteries are $12 for four!), and they help keep used-up batteries out of landfills.
Gently curved, the Uma measures in at 7″ long and 1.25″ at its widest, and comes in four colours: purple, light lilac, fuchsia, and the matte black pictured here. If you look at it from the end, it looks a little bit like an adorably confused sloth.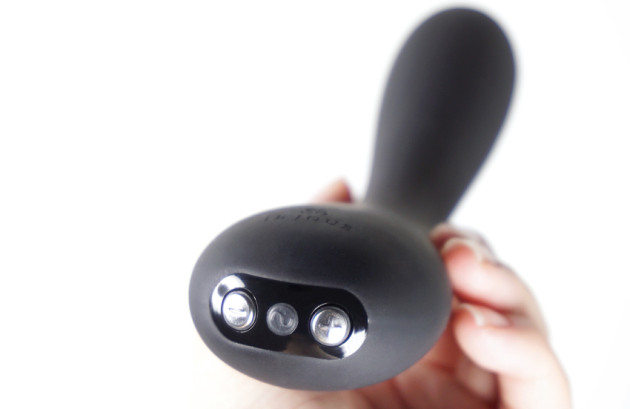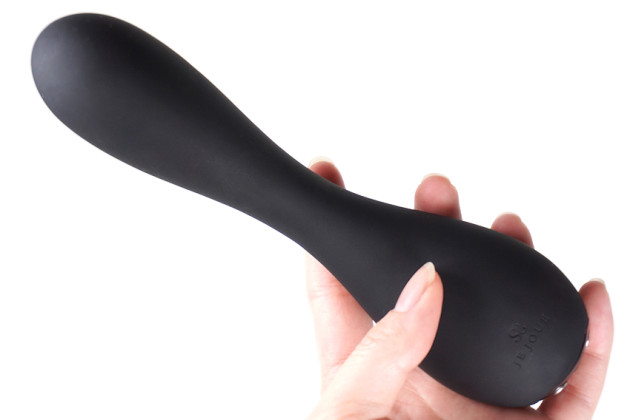 I really love Je Joue's silicone, which has a velvety matte finish and doesn't pick up too much lint — it definitely screams luxury, and is safe to use with both water-based and natural oil-based lubricants (I recommend Sliquid Sassy and Yes Organics, respectively). But unlike some other luxury brands, you really do get what you pay for with Je Joue: their silicone is flawlessly seam-free, and their battery holds a charge well over time.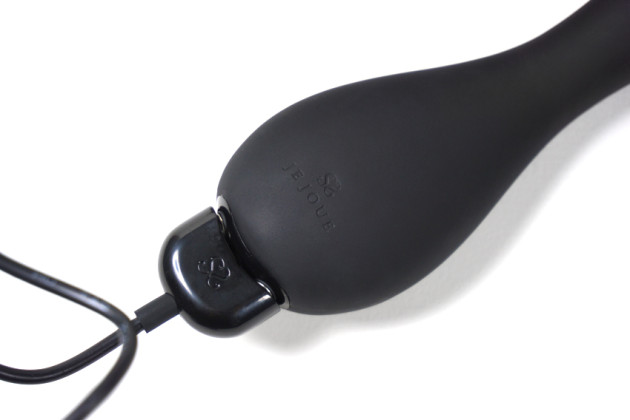 The experience
Uma comes inside of a sturdy, discreet set of boxes, and features the usual ruh-ruh-ruh-ruh-ruh Je Joue motor — which, yes, is just as strong, deep, and rumbly internally as it is externally. It's gently curved and narrower in the centre, which never catches on the pubic bone (ouch) and gives a degree of maneuverability that I think most will appreciate. I mean, except for those who prefer extremely pinpoint g-spot pressure, though really, do those people even exist.
(I'm just kidding; those people do exist, and they should opt for the G-Kii instead.)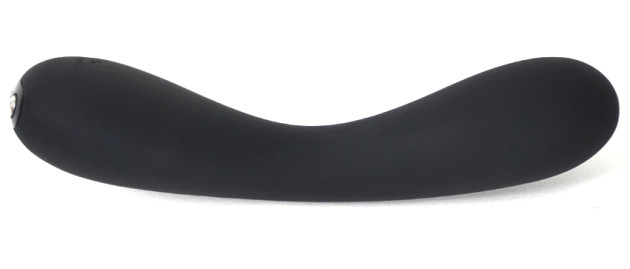 Side view of the Je Joue Uma
The Uma is extremely lightweight despite its impressive motor (which is slightly quieter here than in the MiMi), and my only complaint is that I would have liked to see it with a Soft option: Je Joue has proven that they're able to add a very realistic texture without dampening their vibrations, and I think the Uma could have been a must-have with that soft, bouncy finish.
Uma's length makes it easy to use internally with either a rocking or a thrusting motion, but I'd say skip it if you want to use it externally more than, like, 20% of the time — that length makes it awkward to use close-up.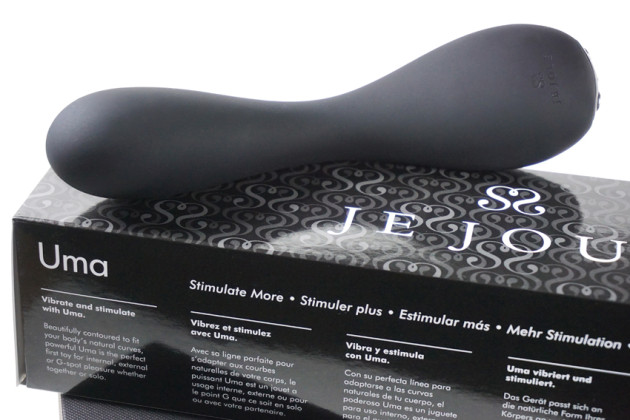 The verdict?
When it comes to sex toys, "your mileage may vary" is a term that can't be taken seriously enough — but things like aesthetics and quality are still irrefutable. I personally prefer Je Joue's MiMi Soft ($95) to the Uma, but I know some of you skipped the MiMi last year because you wanted an internal/external toy. For a mix of both worlds, Uma is great, if weak.
For a discreet, rechargeable internal vibrator with a medium-intensity motor, Uma is a great toy to have on hand… but without Je Joue's Soft finish, it's just a nice-to-have, not a must-have. You definitely need at least one of the two, though, so choose as you will!
Availability: $109 USD at SheVibe (US) / $110 CAD at Come As You Are (Canada) / £74.99 at Lovehoney (UK) with free delivery within the country at each. Special thanks to the ever-wonderful SheVibe for sending this in for review!

Remember to buy before the end of this week for delivery by the 25th.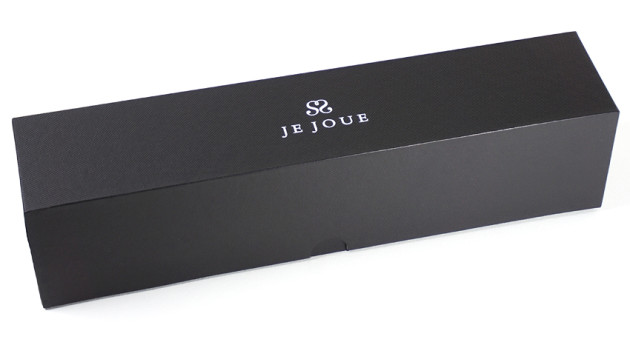 Je Joue packaging (inner box) — this is great for storing your Uma!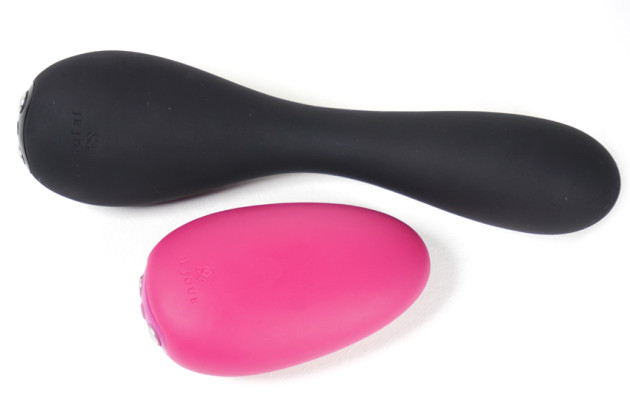 Je Joue Uma vs MiMi Soft, for dust and size comparison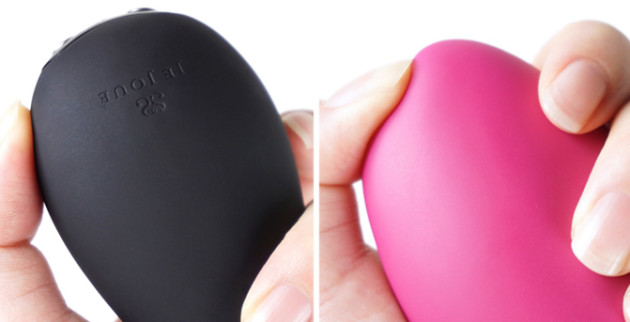 Je Joue Uma vs MiMi Soft – squishiness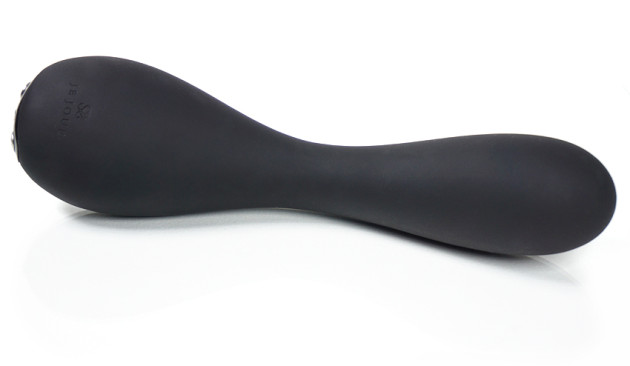 Je Joue Uma G-Spot Vibrator