At long last – I've finally gotten my act together! As promised, here are full-face swatches (honestly, though, what are those called?! I hardly think they can be referred to as "swatches" at this point) of Marcelle and Garnier's BB creams.
So, without further adieu…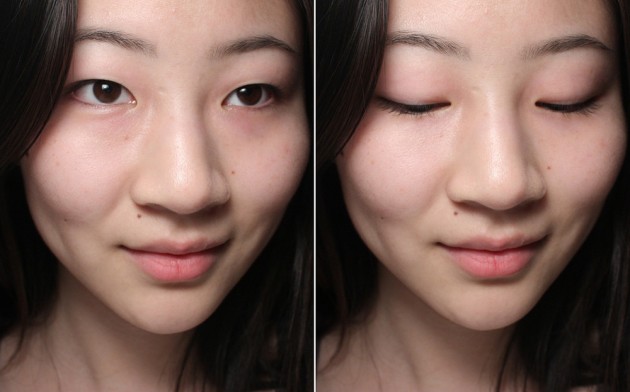 Bare, freshly-cleansed skin!
Marcelle BB Cream Beauty Balm in Light to Medium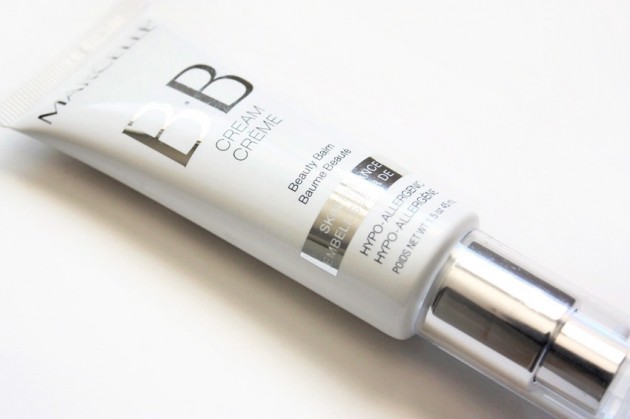 For my skintone, Marcelle's Light to Medium was a good match – darker than I am, but not by too much. I really liked the neutral tone of the product, which did a great job of cancelling out both redness and sallowness, resulting in an overall illusion of evenness and "perfect skin." (The satin finish is great, too, which also adds to the illusion.)
I was particularly impressed with the way it tackled my undereye circles and the redness I have in my eye area – I probably wouldn't leave the house without concealer, just on principle, but I'd feel comfortable having forgotten to conceal if I was wearing this.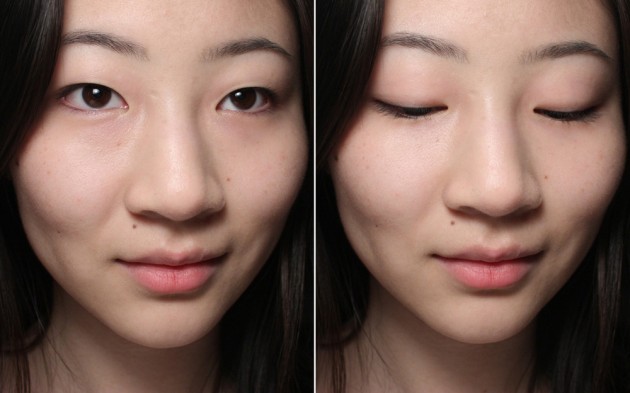 Wearing Marcelle's BB Cream (both images)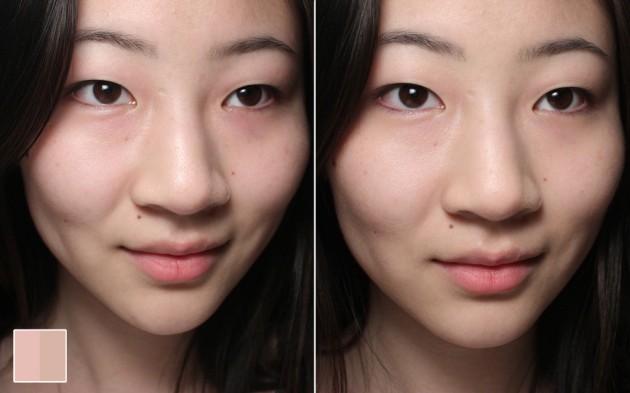 Left: bare skin / Right: wearing Marcelle's BB Cream
The weird little box in the left corner is a colour sampling of my skintone – the left side being bare, and the right, with BB cream. For consistency, I grabbed the colours from the same spot on my cheek in both photos. (Freckle-mapping for the win!)
As you can tell from the colour swatches, Marcelle's BB adds depth of tone to my skin, and has a clever mix of yellow/greyish pigments to neutralize redness.
Garnier BB Cream Miracle Skin Perfector in Medium/Dark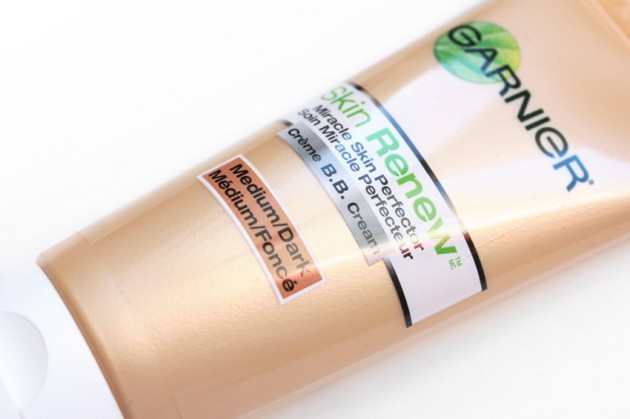 I was less impressed with Garnier's product, but I wanted to share photos for a very specific reason – I think it would be great as a Prtty Peaushun-like product (but, y'know, for your face.) As mentioned in the review, I was sent Medium/Dark, which really isn't a match for me. However, it turned out to be great for faking a darker skintone, with results that are still very "real skin."
As a BB cream in and of itself, though, I was less impressed – I found it left me overly dewy, a bit sticky, and while it did a good job of adding warmth, it failed to counteract redness.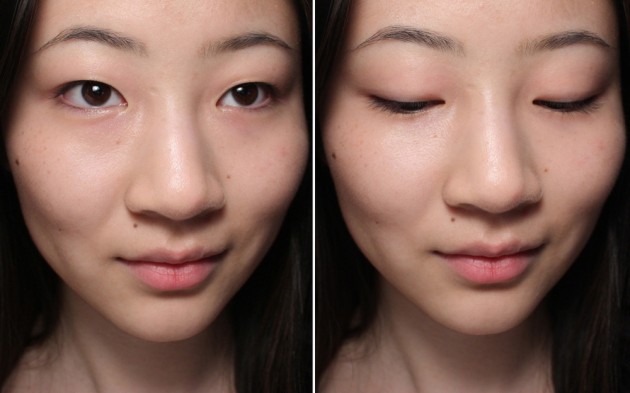 Wearing Garnier's BB Cream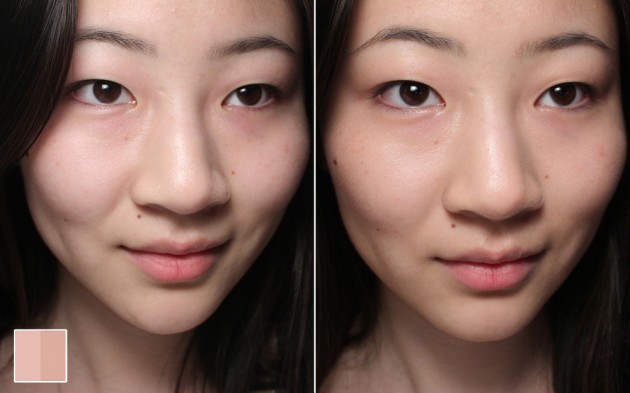 Left: bare skin / Right: wearing Garnier's BB Cream
A breakdown
With scribbles! :D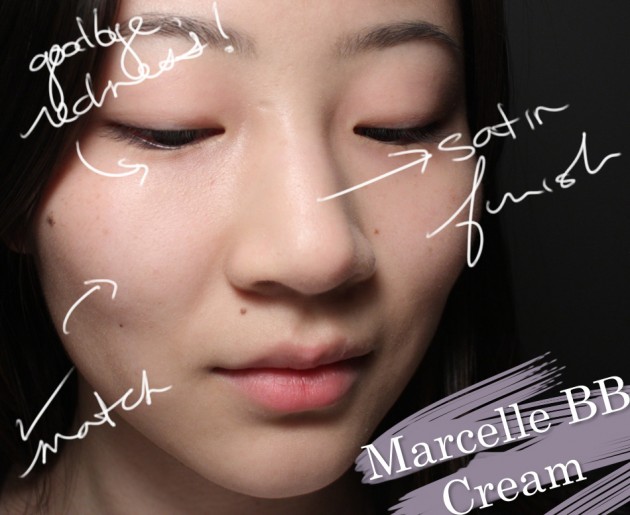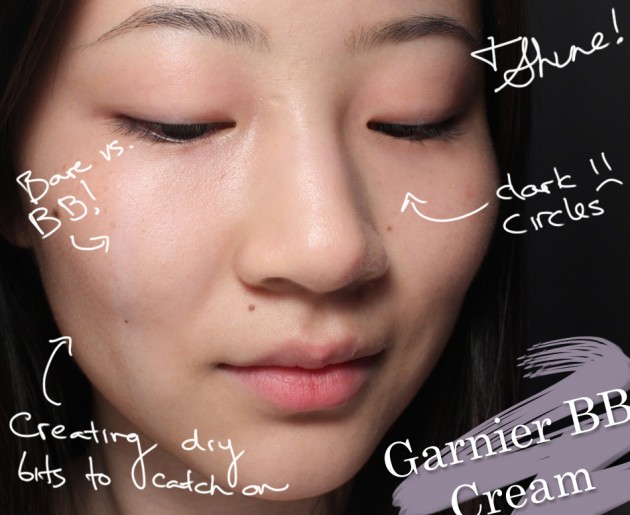 P.S.
To ensure that these products were given a fair trial, I took photos of myself bare-faced (freshly cleansed!) as well as with each BB cream on, gave my skin twenty minutes between application and photo-taking (just in case of redness from surface abrasion when applying the product, or removing the previous one), and used the same lighting & camera settings for the full photo set.
(And hey! My face, minus all the post production!) :s