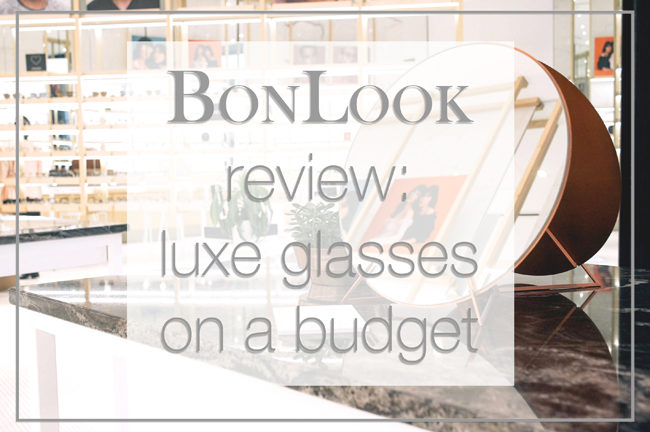 There's always one way that I know I'm really freaking excited about a new thing. When I start drafting a post that I'm super pumped for (something like this BonLook review), each version begins with a functionally useless "OK, SO–" like I'm gossiping with an old friend or about a new flame.
Okay, so: have you heard of BonLook?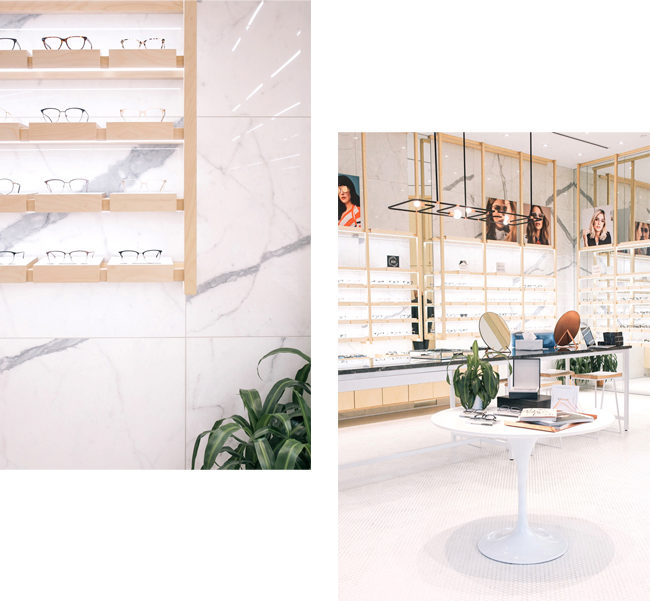 The BonLook review: concept
BonLook is a new, Canadian glasses company that's kind of like a Warby Parker. (They aren't set up for home try-ons, but if you order a set of frames by mail and you don't like them, you can return one set per order for a full refund.) The glasses are all designed by BonLook in Montréal, which means that there's no middle man… so your new glasses are going to cost a heck of a lot less than they used to. 
The company currently has locations throughout major centres in Québec and Ontario. I photographed the Toronto Eaton Centre location for my BonLook review, but they're all this gorgeous! The stores are Instagram-friendly and spacious, with birch and black shelving paired with expansive white surfaces, marble, and mirrors.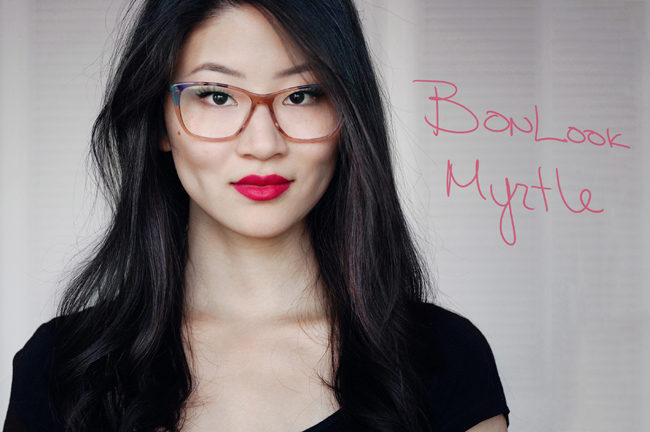 BonLook Myrtle in Rose Dazzling review
Each pair of single-vision BonLook glasses feature anti-scratch and anti-glare coatings, and (get this)… They're only $145. Canadian. Each. Including prescription lenses. 
You can get your BonLook frames with additional lens types and treatments, too, including blue light protection, polarization (for your BonLook sunglasses), high-index glass, progressive and degressive lenses, and more.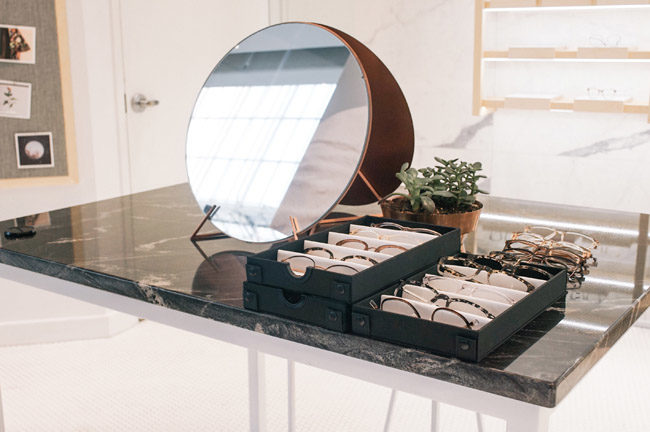 My BonLook frames
Right now, I'm wearing the BonLook Myrtle frames in Rose Dazzling on a daily basis, and geez–I have never gotten compliments like this on an accessory before. (You can see them all over my Insta if you want more pics!) They're fun and super hot (not my description), and they do that thing to my face that only really great frames do.
You know: the one where you're not wearing makeup but your eyes have the look of wearing makeup because your glasses just accent your face that damn well.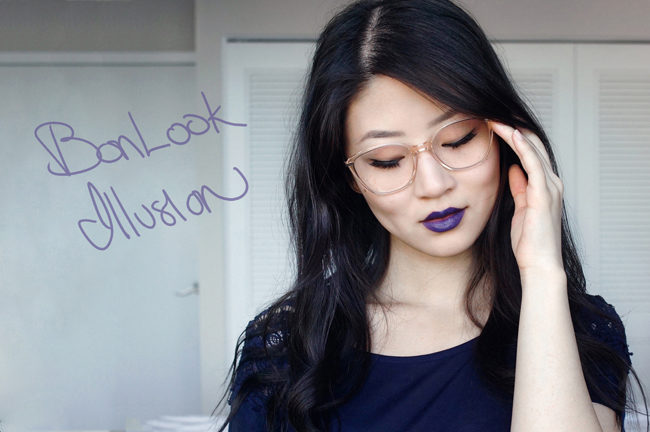 BonLook Illusion in Blond Metal review
I also picked up a pair of BonLook Illusion frames in Blond Metal over the summer, but while I love them, I don't wear them as often. They're a Look, with 70s softcore vibes and the perfect not-quite-clear tint. (They're also super lightweight, for anyone who gets migraines!)
My Illusions have a photochromic tint, but even though the BonLook sales associate assured me that they would only tint in direct sunlight… Uh. They totally tint in indirect sunlight, too. Which means that if I wear them at home next to my wall-to-wall windows, they're lightly tinted until sundown.
The photochromic tint (transition lenses) takes about 15 minutes to fully un-tint, but offers 100% UV protection. It can be layered on top of a prescription lens.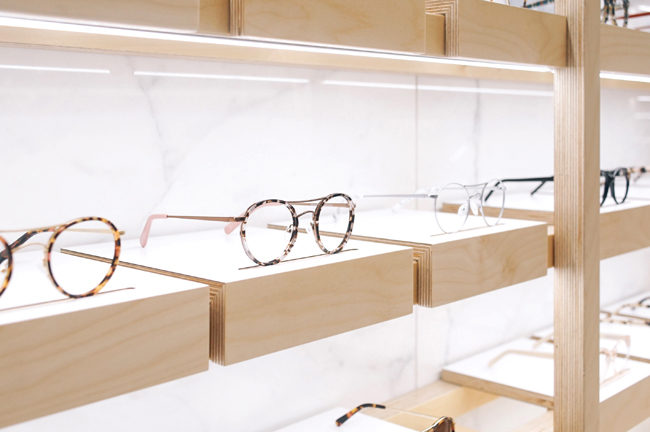 BonLook review: Toronto Eaton Centre
My verdict on BonLook?
Getting a pair of glasses from BonLook isn't as cheap as getting them from a shop like Zenni or Firmoo – but the quality is WAY better. My BonLook frames are of noticeably higher quality than my Firmoo glasses (which I do still love), and I definitely think they're worth the price. The styles are more modern overall, and each set of frames is much more durable.
At $145 a pair including lenses, BonLook spectacles are a phenomenal deal. They're easy to try on online, but the super chill, style-focused in-store experience really sets them apart. They've been my #1 product recommendation since the summer, and my Myrtles are the one thing I get asked about most often!