The product: Henkaa Blume Midi Convertible Dress
Henkaa is a Canadian company founded by an Asian-Canadian woman, and it's focused on empowering women through fashion. Its core products are convertible dresses like the Blume, which change and adapt with you. If you're hooked into the Canadian wedding scene, you might recognize the brand. Their Sakura dress is a go-to for brides and bridesmaids, and it's customizable in over 60 styles!
I had the privilege of checking out Henkaa's showroom while I was in Toronto this summer, and I brought home two beautiful multi-way pieces. My Blume has seen a lot of wear since then – it came out three or four times a week while I was away.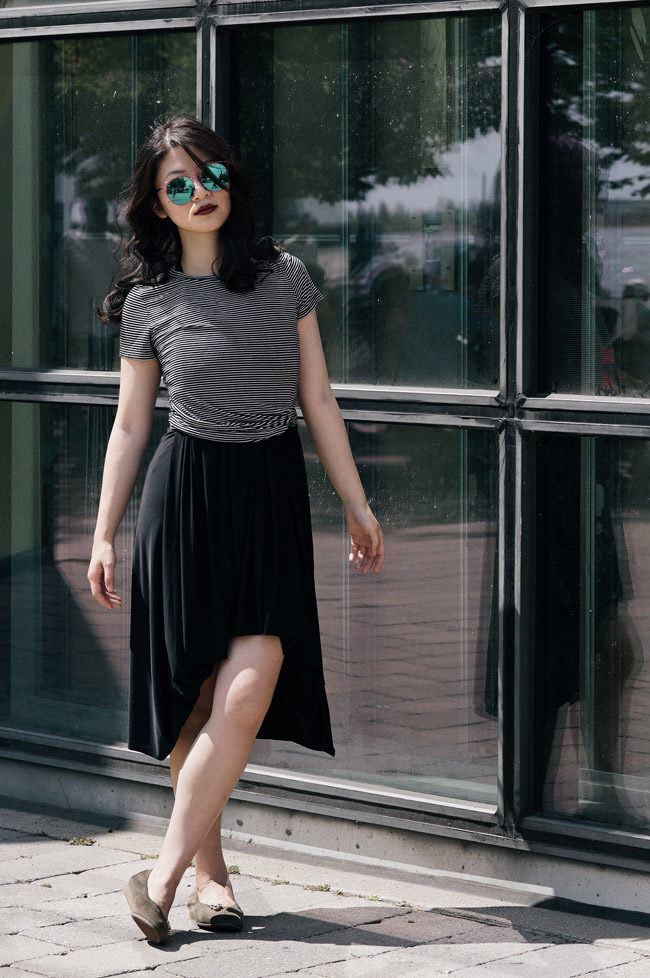 Henkaa Blume – Elizabeth style with a cropped tee
The concept behind the Henkaa Blume convertible dress
Henkaa's dresses are made in North America from Lenaa™ fabric, a polyester-spandex blend with a tight, silky knit. It's the perfect travelling fabric: it has a professional, satiny finish, and it's incredibly wrinkle-resistant.
My favourite thing about the Henkaa brand is that their dresses designed to be size-inclusive. The Blume is offered in four size ranges, from the XS/S that I'm wearing to a 3X/4X that'll comfortably fit up to a US size 24. They're photographed on both straight-size and plus-size models, so you don't have to imagine what each piece might look like on someone with your body type.
Henkaa Blume – Elizabeth style on the Toronto waterfront
How versatile is the Henkaa Blume really?
So. Heckin'. Versatile.
My aesthetic is half androgynous lesbian, half "pieces of clothing that look like they're multiple pieces of clothing," so multi-way dresses are right up my alley. I've waited a long time to try a truly multi-way dress, and the Henkaa Blume does NOT disappoint.
Henkaa promises that the Blume will turn into at least 17 styles, including dresses, skirts, shirts, and maternity wear. It's offered in 24 colours, but I got mine in Night Black, because I'm basic like that.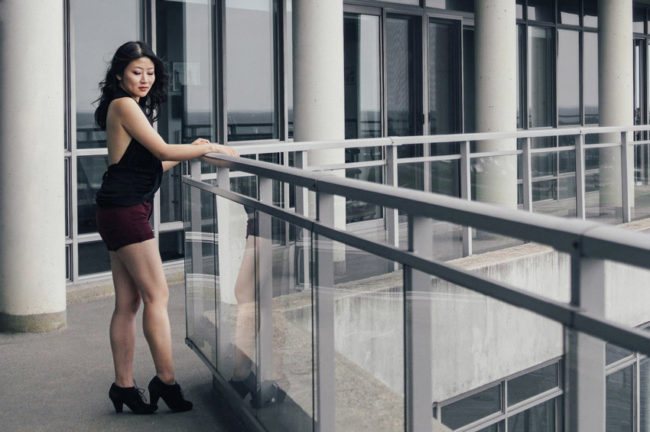 Henkaa Blume – Maddie Style with cutoffs and heeled boots
To finish up this post, I thought I'd go over a few of my favourite Blume styles. I've photographed the Elizabeth and Maddie styles for this post, but they're not all I've been wearing!
I really love the Blume's Bella skirt style, and I tend to wear the Eliza when I'm going out at night. The Maddie is great for an all-day outing, because its sleeves pull easily into the Madison at night.
My one caveat about this dress is that the band sometimes slips down if I'm wearing it in the Elizabeth style (aka the dress in this post). While the extended section keeps the look going, I do end up flashing a good deal of size boob if I wear it braless. I've tried circumventing the problem with a heavy application of fashion tape, but the weight of the fabric is just too much for the tape.
It's not a functional issue (because let's be honest, I'm all about that sideboob), but it's something to be aware of before you buy!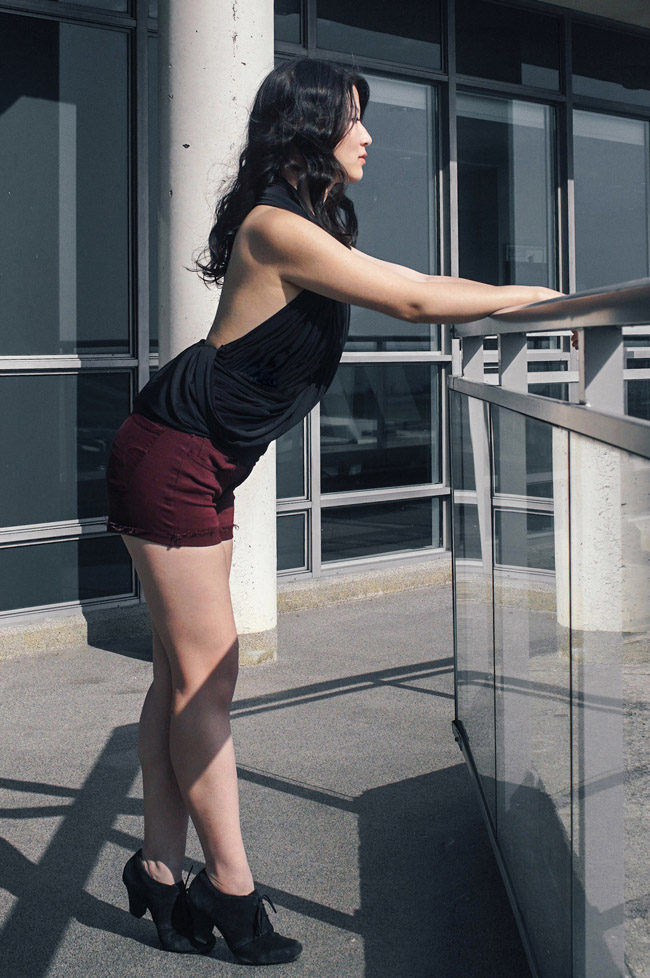 Henkaa Blume – Maddie Style
The verdict on the Henkaa Blume Midi Convertible Dress?
The Blume is $108 CAD, and I think it's thoroughly worth it. That money is going straight to supporting a female-led business, and in exchange, you're getting a durable, sweatshop-free item of clothing. (Or 17 items of clothing, depending on how you look at it.)
I love the versatility of Henkaa's products, and they're really well-made, too. The Blume Maddie style is my perfect slightly risqué, not-too-girly top, and it functions like a good half-closet in one single item.
Availability: $108 CAD at Henkaa. Use code BACK2COOL at Henkaa.com this August for 10% off your order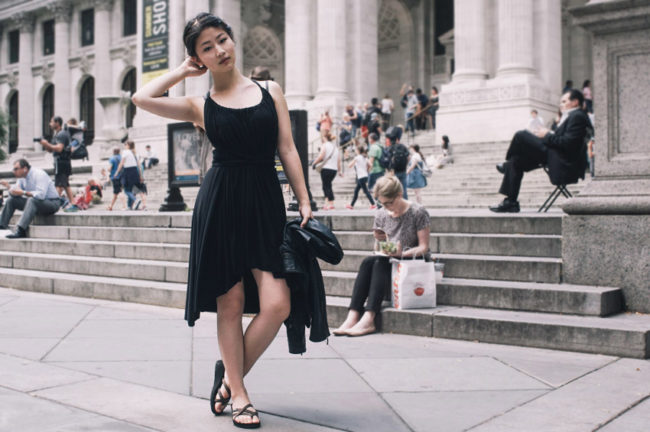 Henkaa Blume – Elizabeth Style on the steps of the Met