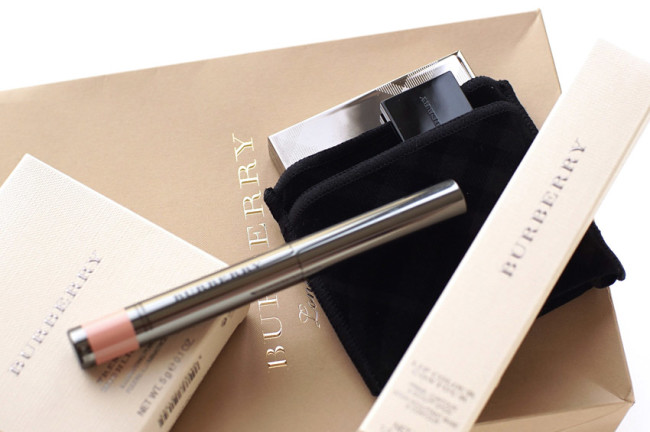 The products: Burberry The Essentials Fresh Glow Highlighter and Lip Colour Contour Pen
This spring, Burberry introduced a capsule collection that was right up my alley: The Essentials. It's a makeup collection, and it's the antithesis of a makeup collection. There are no bright colours or bells and whistles here; just really luxurious basics.
The Essentials is all about priming, contouring, and highlighting. As someone who doesn't wear a lot of makeup on a daily basis (unless I'm product testing for theNotice), I love a collection that's all about the basics.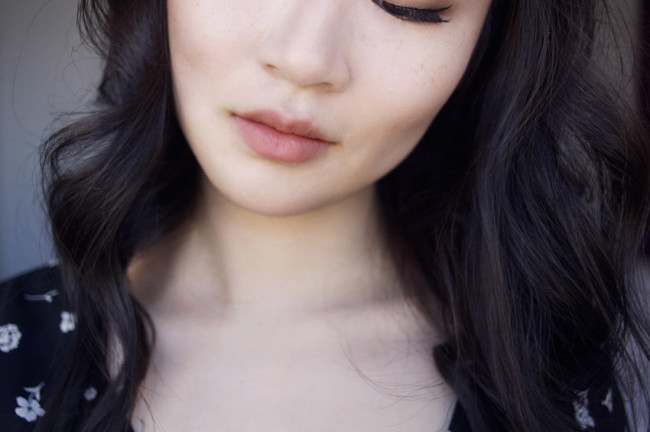 Burberry The Essentials makeup look – Fresh Glow Highlighter No. 01 White & Lip Colour Contour in No. 01 Fair
Burberry The Essentials Fresh Glow Highlighter ($68 USD/$72 CAD)
The Burberry Fresh Glow Highlighter is a new product that was introduced in The Essentials collection, and like any Burberry highlighter, it's pretty damn lovely. What really sets these highlighters apart, in my opinion, is the hype. The compact is weighty and comes in a luxurious, velvety pocket with room for a brush. Its sharp lines feel well-made, and there are no flaws in the packaging: no extraneous seams, no lines that don't quite line up.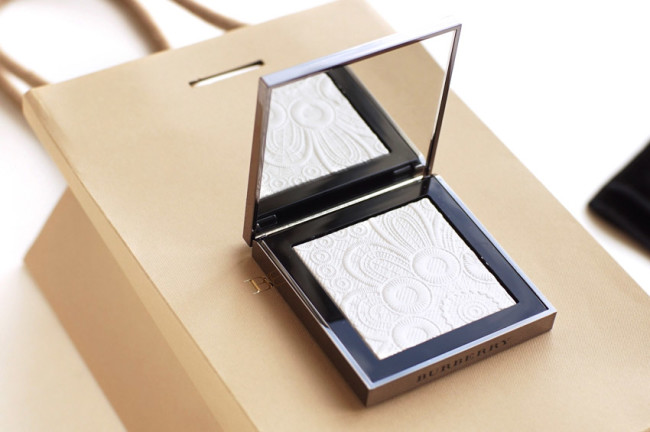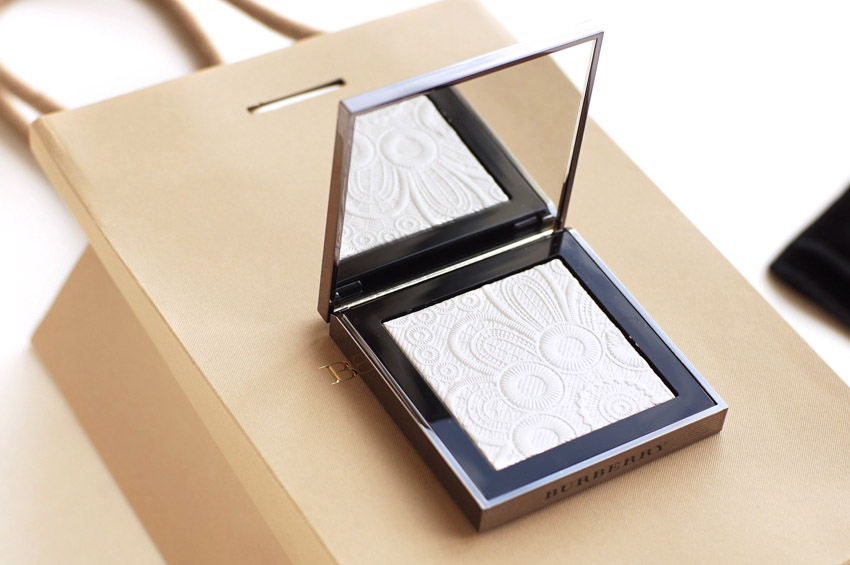 The Fresh Glow Highlighter itself is honestly pretty standard. It's beautiful, ethereal, and finely-milled, but the silvery-white highlight doesn't contain any hidden depths. What makes it truly special is the intricate lace design pressed into the powder. The highlight that it delivers is lovely and subtle (you could even go so far as to call it magical), but it's just not what sets this product apart.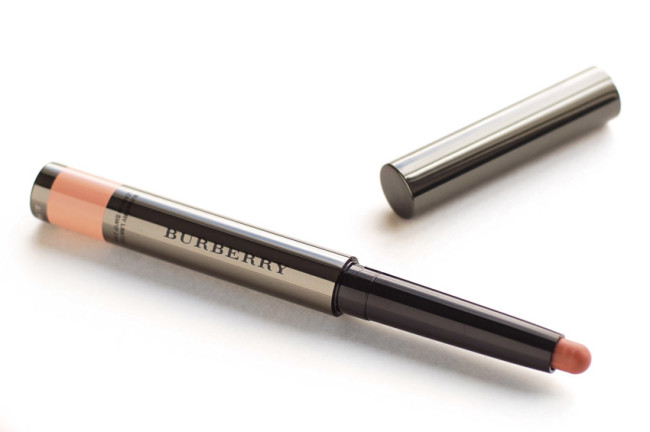 Burberry The Essentials Lip Colour Contour ($31 USD/$33 CAD)
The Burberry The Essentials collection also includes four lip colour sticks, which range from light to dark. They're designed to be the "perfect nude" for each skintone, and I love how basic they are.
I tried Fair No. 1, which I really enjoyed using. It's such a "nothing" product. It's a medium-opacity nude lip colour in a satin-matte formula, and like any good nude, it does make my lips look fuller. It can be used as a lip primer, but honestly, I really enjoy it on its own.
The one caveat that I have for this product is that Burberry says that it delivers up to six hours of moisture. I personally find it to be a little drying, so I like to touch up or add lip balm after two hours.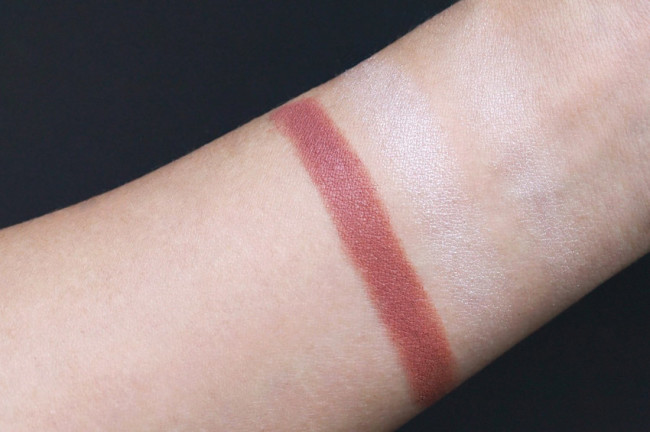 Burberry The Essentials swatches – Lip Colour Contour in No. 01 Fair; Fresh Glow Highlighter in No. 01 White (heavily/lightly). Swatched in indirect sunlight.
The Burberry The Essentials verdict?
Saying nothing of the price of these products (because I know Burberry is expensive, but it's Burberry; nobody walks into that equation going "oh hey, I thought this would be a deal, eh?"), I really enjoyed using these products.
If you're looking at getting one of the Fresh Glow Highlighters for that beautiful lace print, my top recommendations would be either the Nude Gold No. 02 or Rose Gold No. 04–the white leaves a little something to be desired. However, it's worth noting that these have seen a big price increase from the original, tartan-pressed Fresh Glow Luminous Highlighting Powders (from $52 USD to $68 USD), which is a little disappointing.
If you're looking at getting one of the Lip Colour Contours, I say go for it. I'm really happy with mine, and I'm never happy with skintone-based nudes.
Availability: The Essentials is available at select Hudson's Bay, Nordstrom, and Sephora stores as of March 27th, 2017.