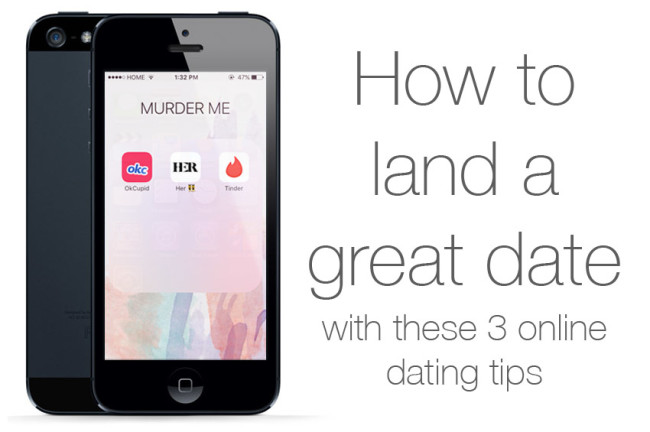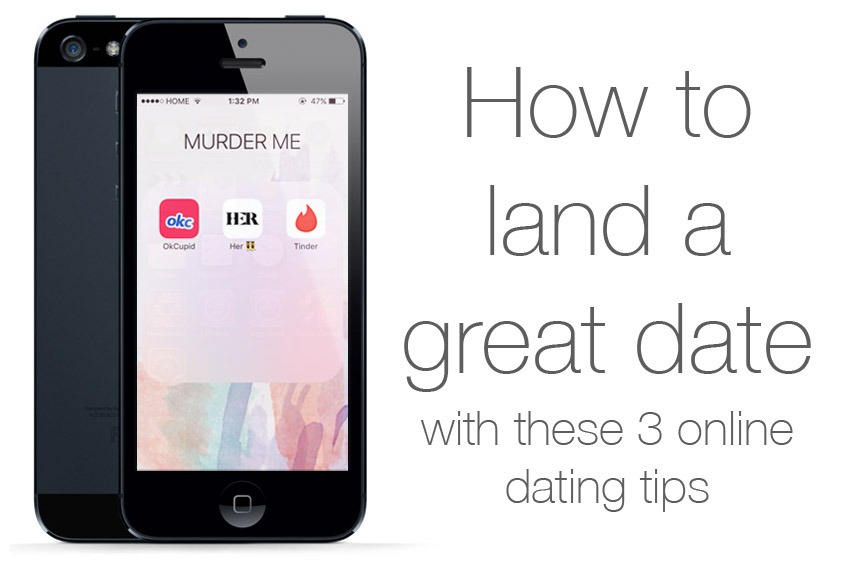 *sponsored by SwingTowns
The two questions I get asked all the time are "what dating apps would you recommend?" And "what should I be using for lube?" Well, it's time to tackle the former.
I've addressed the latter with my top lube recommendation, but I haven't really talked about online dating on theNotice yet. As some of you might already know, I met my partner through a dating app, and we've been together for over two years. (We even co-own this guy!) But I think a lot of what'll influence your results is how you approach online dating–not which specific site you use.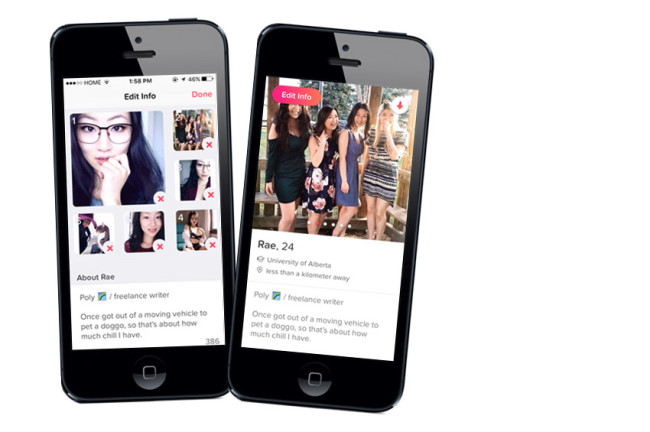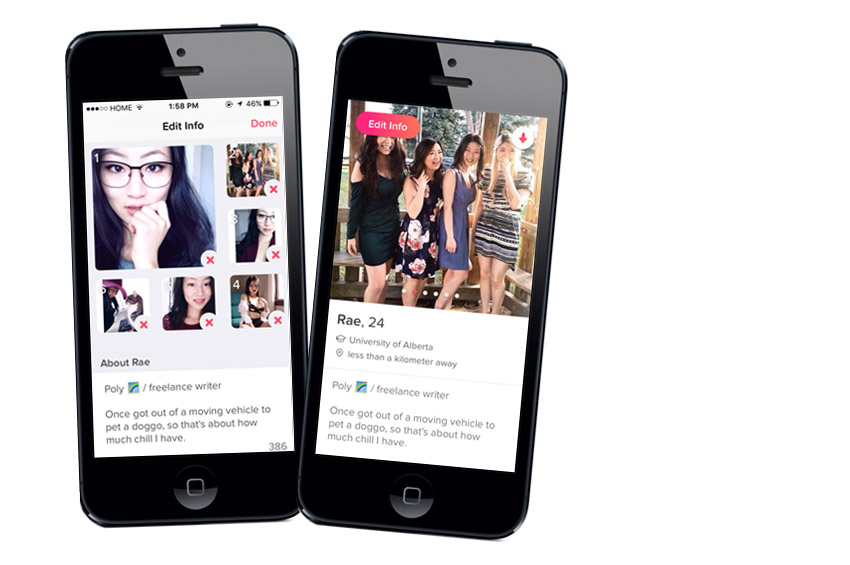 My work-in-progress profile on Tinder
How to land a great date: my best online dating tips
1. Be a conscious texter
Remembering to be a conscious texter is the best of all of the online dating tips that I could give you. The point of messaging isn't to set up a date; it's to weed through the crowd to find someone you actually want to date.
To start off, I make sure that every text I send can be replied to. Is it a joke that can be built on? Is it an opinion that can be commiserated with or playfully argued? And if it isn't, have you added in a question that they can respond to?
When you're looking for love on sites like SwingTowns, make sure your texts lead into natural replies. It'll show you what your rapport is going to look like with someone, and it'll keep the messages going all the way until your first date.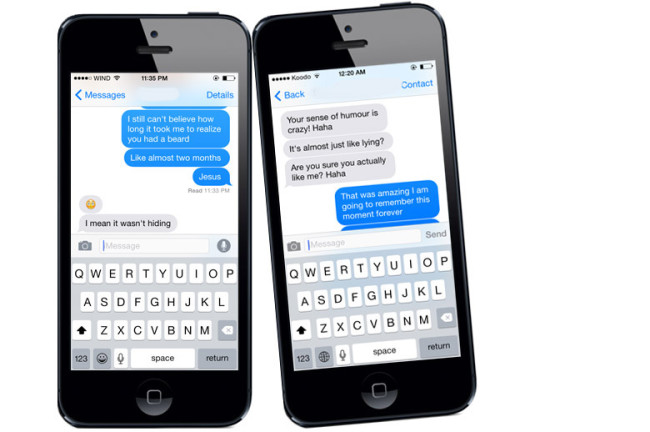 What it's actually like to text me (bro)

2. Be honest in your profile, but keep things short
The rule of "short and sweet" is important when it comes to things like emails, but it's vital for snap-judgement dating profiles, too. You want to be honest in your profile and let your personality show through, but you should never overload your potential matches with information.
If you're describing when you want to have kids, your greatest strengths and weaknesses, and the top 10 things you'll do for someone as their boyfriend (ALL THINGS THAT I'VE SEEN IN A SINGLE PROFILE), you need to chill.
Leave them guessing. That way, they'll have to swipe right to find out more.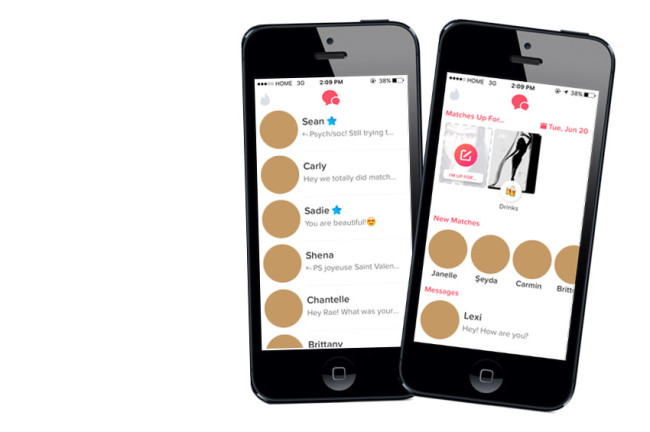 3. Mix up your photos
Photos should never be the most important thing about a profile (sorry, Tinder), but they are still pretty essential. To get people swiping right on your profile, make the effort to add a few really great photos of yourself. And heck, if you have friends in your life who take great photos, take advantage of that fact. A mini shoot day for you both/for all of you can buff up your dating profile and your LinkedIn.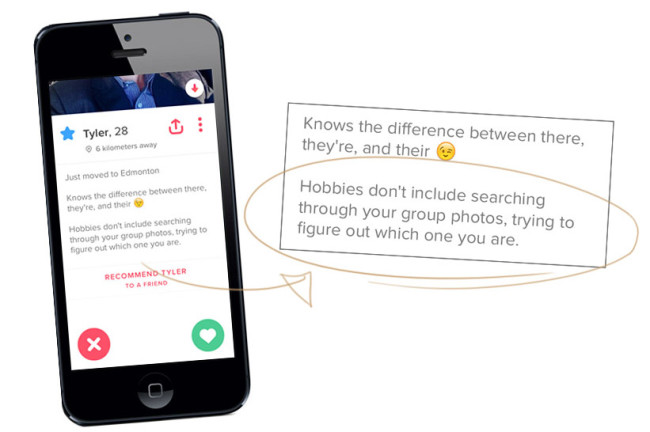 See? I'm not the only one!
I recommend having at least one photo of yourself in a group shot for your profile, one full-body shot, and one selfie. The perfect photo mix that makes me swipe right seems to be one group shot (preferably at a wedding), ONE OR TWO outdoors/sports shot max, and a bunch of portraits or pet selfies. But I'm a city hermit, so I guess some people are probably into sports and stuff.
I GUESS.
» Tip: A single group shot helps show you're not a serial killer; a plethora of group shots is just confusing. Who are we even swiping right on?!
What are your top online dating tips?