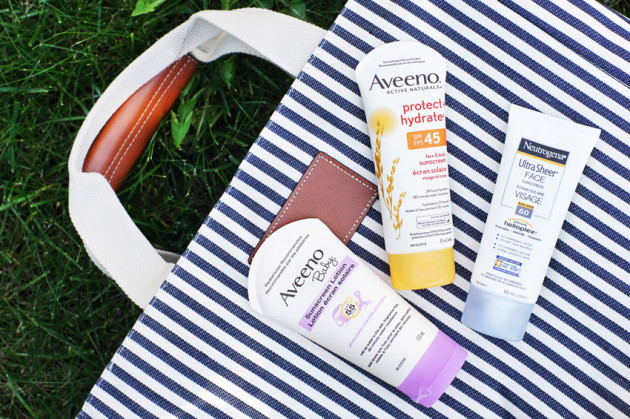 I HOPE YOU'RE WEARING SUNSCREEN! (Because skin cancer is really scary.)
I'm writing this post on the very last day of June, so I'm going to tell you about all of the not-gross sunscreen that I'm wearing right now. Sunscreen is hard to do when you're silicone-free; the least I can do is offer some recommendations for the good stuff!
On my face, I have the Aveeno Active Naturals SPF 30 moisturizer blended with that Rodial foundation that I've been super into recently. (The Aveeno stuff smells like Toronto to me, and I miss it so much it hurts.) It's a thick moisturizer, but I like it well enough with a bit of powder overtop–I just opened my second bottle.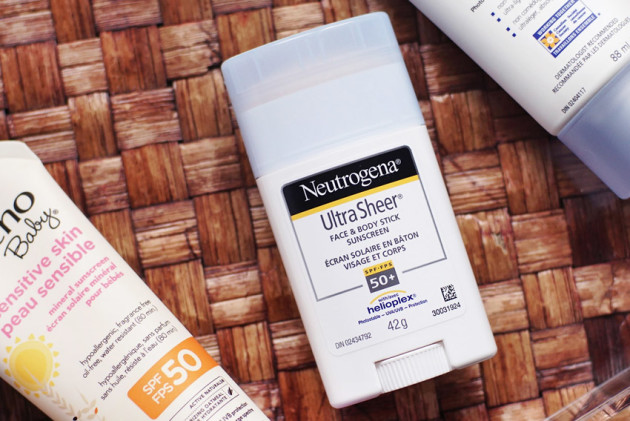 On my body, I have the Neutrogena Beach Defence SPF 60 spray, which is lovely and super affordable and, as long as you're remembering to re-spray, really effective. (I can spend all day outside with it on and not pick up a tan). On my feet, though, I'm using the new Neutrogena Ultra Sheer Face & Body Stick SPF 50 – it's easier to apply without getting it on your shoes by mistake! ;)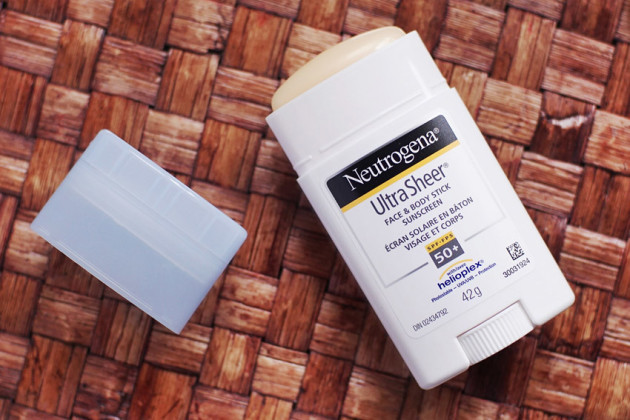 Wherever you are in the world, I hope you're having an awesome (and sun-safe) Canada Day!
And PS – how cute is this video with Kristen Bell?