If you're a blog reader but you don't run your own, feel free to skip this post or send it to your favourite bloggers!
One of the things that has been nagging at me ever since I wrote my How to start a beauty blog & How to monetize your blog posts is that no one quite knows what to be charging for their services — and brands are taking advantage of that fact to both undercut our prices & convince bloggers who run smaller blogs to work for little or no pay.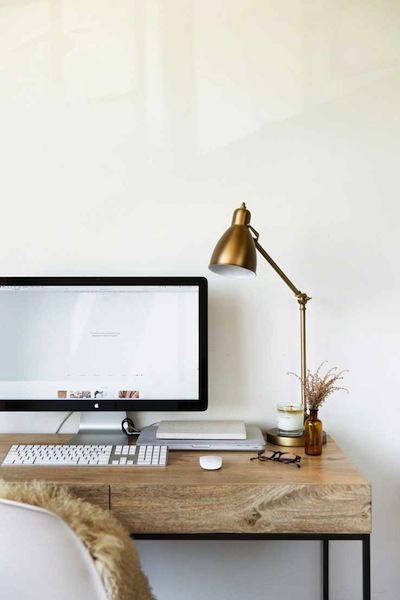 workplace inspo via west elm
You can't buy groceries with free product, so what I want to do is create a spreadsheet to compare stats to fees in a manner that we can all access. Once I have enough information, I'd also like to share a general summary with you guys to give everyone an idea what to be charging based on their stats without each person having to sort through all of the raw data.
The results will be completely anonymous and only available to other bloggers, but will be free to any blogger who wants to access them.

So here's where you guys come in. If you run a blog, please take a minute to fill out this Google Form! You don't need to look up your exact stats or answer any questions that don't apply to you/that you don't want to (estimates are totally fine!) This information is only going to be a general picture that other bloggers can reference, so don't sweat it.
I'm hoping to have this form open for about a month, so please get your entires in as soon as you can, share with friends, and return at the end of April for the results!
» This survey can be found at http://bit.ly/tnblogging if you want to share it with other bloggers! «