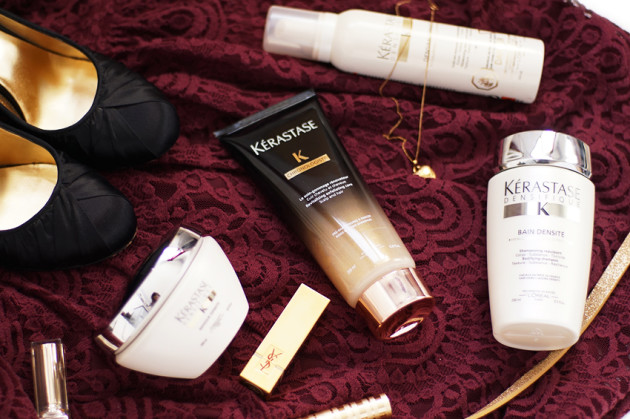 I like to get all of my holiday shopping done before, if possible, the second week of December. It's a great setup: you start planning in July, finish up in November, and then you have all of December to bake cookies, hang tinsel, and pick a tree.
That being said, "like to" and "actually do" are two very, very different things. So, if you're just starting your holiday gift acquisition right now, here's a little something to help you get started!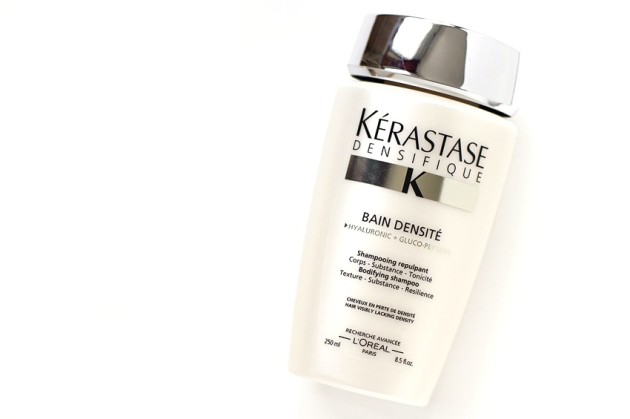 Kérastase PARIS is running a great promotion in all Kérastase PARIS salons and on the Kerastase.ca website right now: buy a styling product and conditioner and get the corresponding shampoo free!
They're calling it the Gift of Gold promo, and it's a haircare lover's dream. The gift sets start at $83 CAD, and there are eleven sets available, including: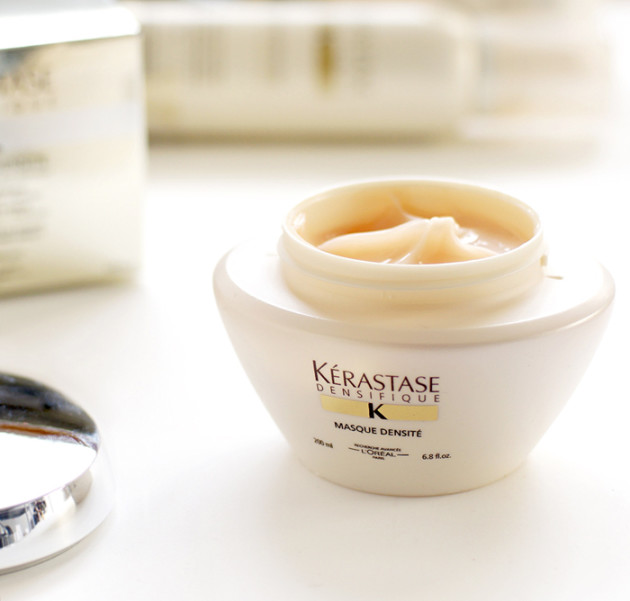 There aren't a ton of silicone-free Kérastase PARIS products, but I've been testing some of the Chronologiste and Densifique ranges this month.
Densifique comes packaged in simple, pretty, champagne-beige packaging, and the Mousse Densimorphose, Bain Densité (shampoo), and Masque Densité (conditioner) are all 'cone-free. I'd like more hydration for my already-dry prairie hair, but a little goes a long way with this range! I use about 1/3 of my normal amount of shampoo with Kérastase, and it's still more than enough.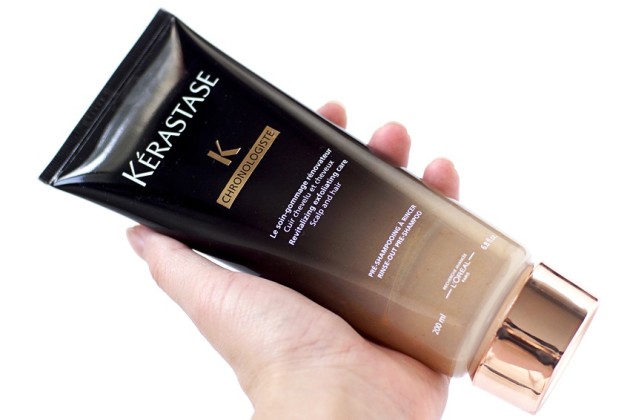 The coolest product that I tested from the gift sets, however, was definitely the Chronologiste Revitalizing Exfoliating Care Rinse-Out Pre-Shampoo treatment. The Chronologiste line is gorgeously packaged to begin with (that black! That gold!), and the treatment is silicone-free.
To use, you take a large dollop of the Revitalizing Exfoliating Care, work it through your hair in sections, and massage it onto the scalp for five minutes before rinsing out. It's a little hard on the arms, but quite unique overall: the product is flecked with gold and red for a great sensory experience, and it does a great job of exfoliating away any little scalp-flakies that the winter has "gifted" upon you!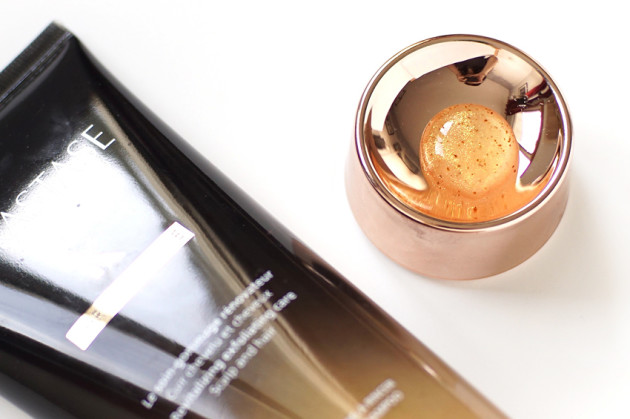 Have you ever exfoliated your scalp? Which Gift of Gold set catches your eye?
—
Disclaimer: This is a sponsored post. However, all opinions included are my own, and my priority is still (and always will be) to you guys. If you need any clarification on what sponsored content is or means, please feel free to check out this page or send me an email here!