I've been doing New This Week features for a good few years, now, and I honestly think that this is the very first time I've posted one and not had to include any MAC.
MAC, guys, you really dropped the ball this week. We thank you for it.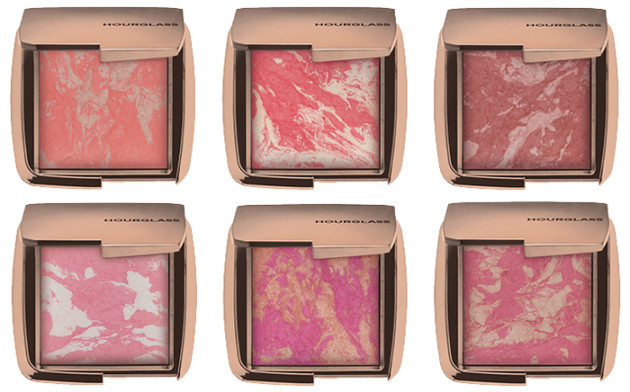 The two biggest launches of the past few months are, arguably, the Hourglass Ambient Lighting Blushes ($41 CAD/$35 USD) and NARS Matte Multiples ($46 CAD/$39 USD). I wasn't super excited for either–cheeks aren't really doing it for me right now–but, if it was a different month, I could totally see myself going head over heels for both.
They're opposites in almost every way possible: the Ambient blushes are glowing, pressed products; the NARS Matte Multiples are matte creme sticks. The Ambient blushes are packaged in shiny gold; the Multiples, rubbery black. The Ambient blushes are made for dry use only; the new NARS Multiples sheer out if applied wet. 
The Ambient blushes got a boring new logo; the NARS blushes did not. :<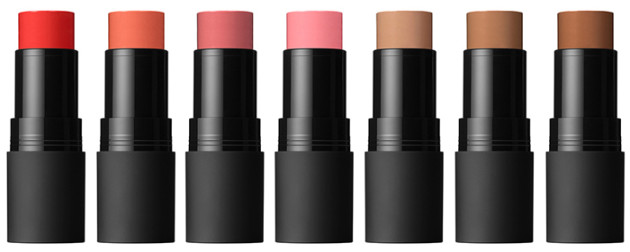 On the collections front, we have two from Bobbi Brown, actually: Nectar & Nude and Uber Pinks. My picks from the two would be the Nectar & Nude Pot Rouges ($26 USD), I think, and the Uber Pinks Illuminating Bronzing (really??) Powders ($38 USD)– I love their BE BOLD and BE PRETTY imprints.
If your makeup's going to give you commands, they'd better be awesome, caps-locked, confidence-inspiring ones.
Bobbi Brown Uber Pink collection
Bobbi Brown Nectar & Nude collection
And, from Chantecaille, basically just because I wanted to feature the new Save the Bees Eye & Cheek Palette ($83 USD): Spring 2014.
I hope you're having a beautiful week, readers.