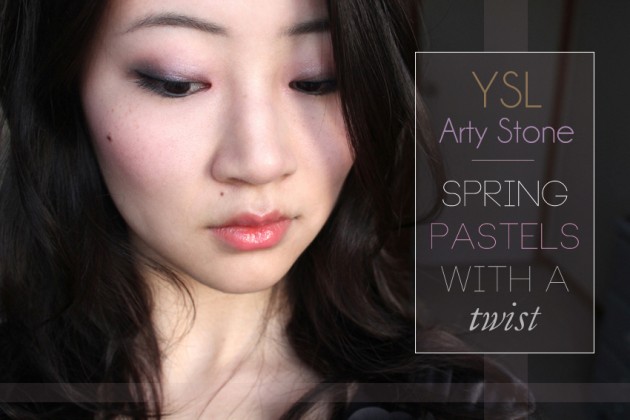 To start off The Week of Awesome: a "moody pastels" makeup look with the YSL Arty Stone (Spring 2013) collection.
This was initially designed to be a basic Spring tutorial for She Said Beauty, but after pulling out all of the products I wanted to use, I realized that if I just grabbed one or two more YSL products… it would be all YSL.
So, I mean, I had to go for it (of course)!
Getting the Eyes: Y Facettes Palette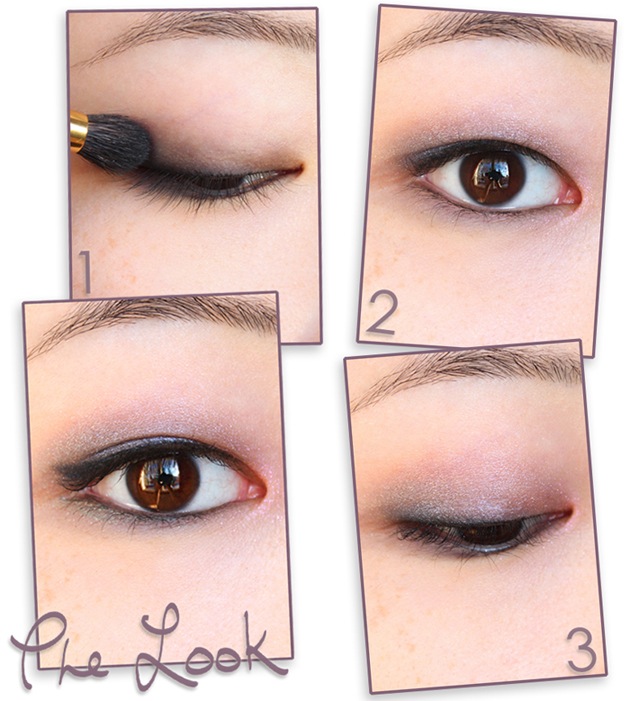 The eyes, for all you might expect otherwise, are actually pretty easy. Prime, then start off with YSL Waterproof Eye Pencil in 01 Black Ink and smudge it up from your waterline. Apply the smokey violet from the gorgeous Y Facettes Palette through the lid, then foil the dark blue into the outer corner and blend.
Pat the sheer pink into the inner corner, add the green to the lower lashline (the pointed rubber applicator is perfect for this!), and finish with a flick of Black Ink and YSL Shocking Mascara Volume Effet Faux Cils.
(For the record, I hate Shocking. A lot. It smells amazing, but always tries to leave me with five clumpy eyelash-sticks poking aggressively from my eyes!)
Read the full tutorial here on SSB.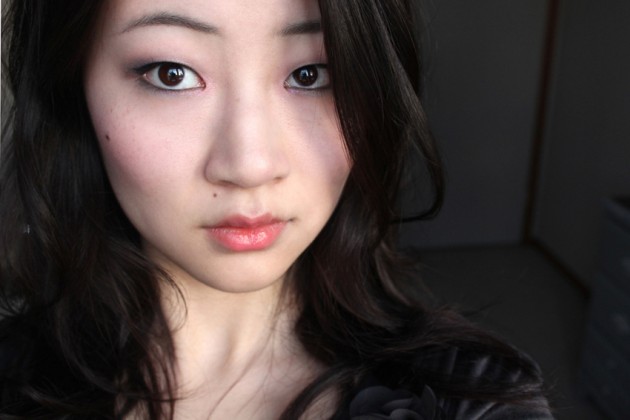 As I mentioned on the Y Facettes review, I copied this look onto my sister last week. And ,after she got over being horrified by her first glance at the palette (the pinks! the greens! the blues!), she loved the way it looked on her lids, too.
I swear, this palette works magic when translated onto the eyes!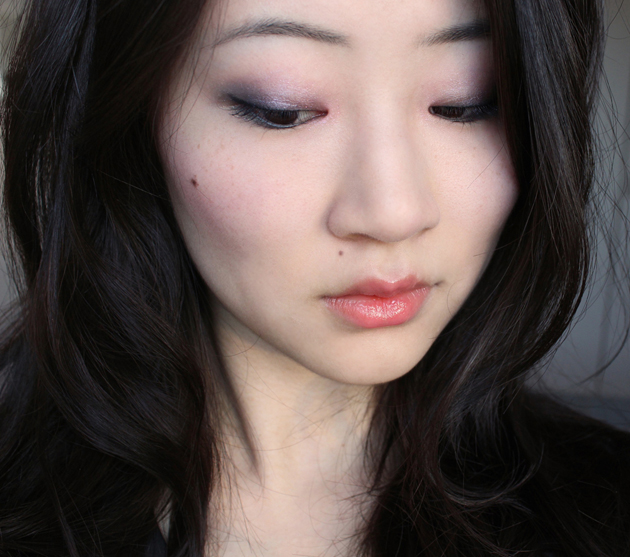 hello, enormous photo of my face. (sorry.)
Completing the Look
To pull everything together, I grabbed YSL Crème de Blush in No. 7 Rose Quartz and YSL Rouge Pur Couture Vernis À Lèvres (YSL Glossy Stain) in No. 27 Pêche Cerra-Colla, both new permanent shades with Arty Stone.
I'm very pleased with the girly flush of Rose Quartz, as you know, and don't love Pêche Cerra-Colla any less! I wasn't expecting to love such an orangey shade, but it's one of the sheerer Glossy Stains, and I think it works — especially when the rest of the look is so cool-toned. Something a little unexpected and grounding, you know?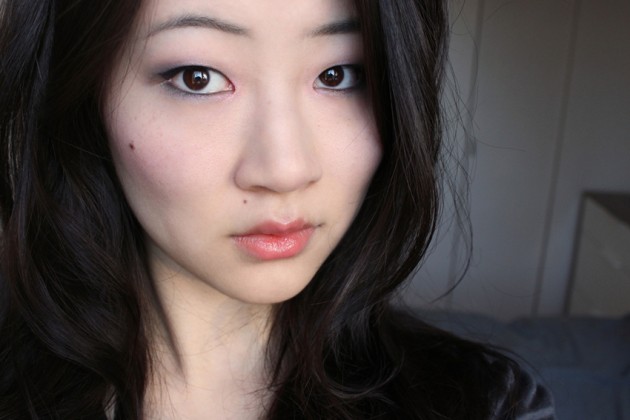 A [hair] outtake, to give you a little break…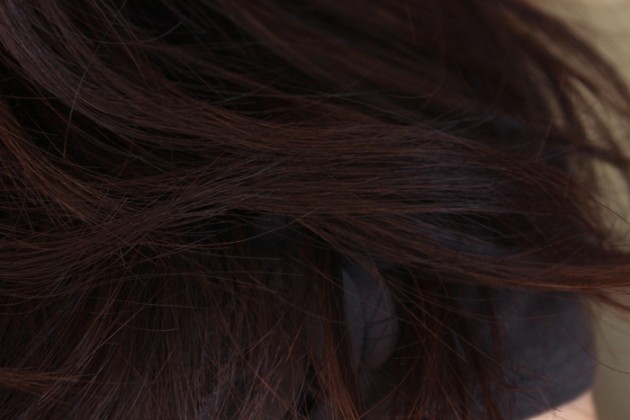 And two last up-close-and-personal shots
…just in case you wanted a better look. (Are you sick of my face yet? Are you? Because I totally am.)
I feel like doing this look made its depth and versatility of Y Facettes so obvious, and I would hate for someone to judge it based on its in-pan vibe. Because, for once, there's so much more to it than that.
So, please excuse the excessive amounts of my face that you're getting, and do give the look a try! (I tried to talk my sister into letting me post photos of this look on her, too, but no dice; you'll just have to make do with this post and my awkward lumps of text.)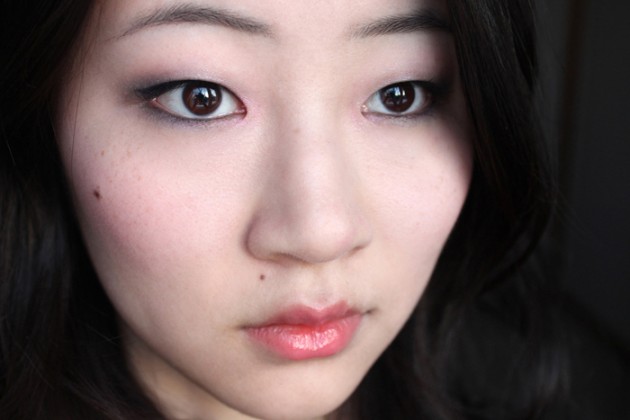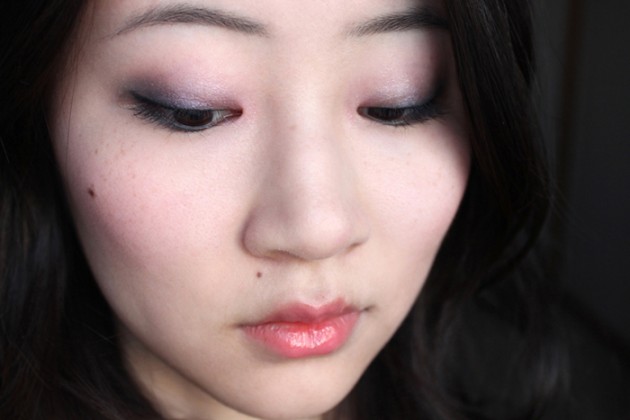 Products Used / Shop the Look
Y Facettes Eye Collector Palette ($55 USD/$74 CAD).
↳ For whatever reason, you can't get Y Facettes (Pure Chromatics No. 14) on Nordstrom or Sephora, but feel free to check out the other Pure Chromatics palettes here and here.
Crème de Blush in No. 7 Rose Quartz ($34 USD/$52 CAD)
Rouge Pur Couture Vernis À Lèvres in No. 27 Pêche Cerra-Colla ($34 USD/$36 CAD)
Shocking Mascara Volume Effet Faux Cils in No. 01 Pure Black ($30 USD/$36 CAD)