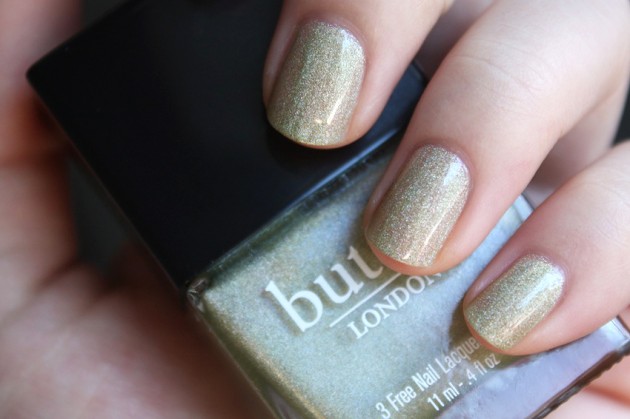 The product: butter LONDON 3 Free Nail Lacquer in Trustafarian
The shade: Trustafarian, the other holo from butter LONDON's Autumn/Winter 2012 collection, is an interesting yellow-green with holographic reflects. While I found Dodgy Barnett gave off more of a holo impression in indoor lighting (tungsten, fluorescent, etc.), Trustafarian seemed to flash back more of a rainbow in the sun (and in indirect sunlight.)
Slightly more dense but almost identical in particle size, I find Trustafarian needs two solid coats to wear around — any less and it looks unfinished, rather than faerie-like (as was the case with Dodgy Barnett).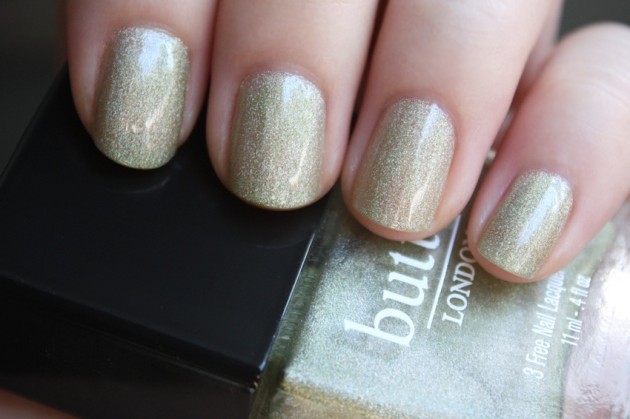 butter LONDON Trustafarian swatch – indirect sunlight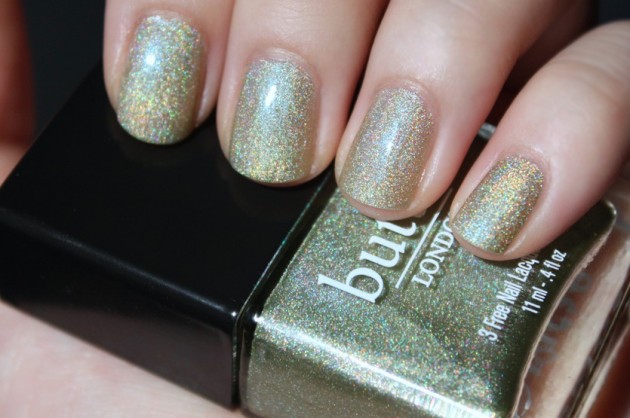 butter LONDON Trustafarian swatch – direct sunlight
Like Dodgy Barnett, I found the particle size of Trustafarian to be, larger than what I'd expect from a holo. I personally think it makes the shade more interesting, if anything; it looks like a chunky shimmer at first glance, but still flashes with a holographic rainbow when the light hits it at an angle.
Here's the catch, though: All in all, though, I found Trustafarian to be extremely unflattering on my nails, its strong yellow-green undertones making my skintone look rather ill and alien. It might be due to my own olive/green undertones, but I think it's just a hazard of the shade — unique as it may be, it has a tendency to pull a little sickly.
Strangely enough, it makes me think of something by a brand like Illamasqua, not butter LONDON — something that's interesting and a bit strange, but not necessarily flattering.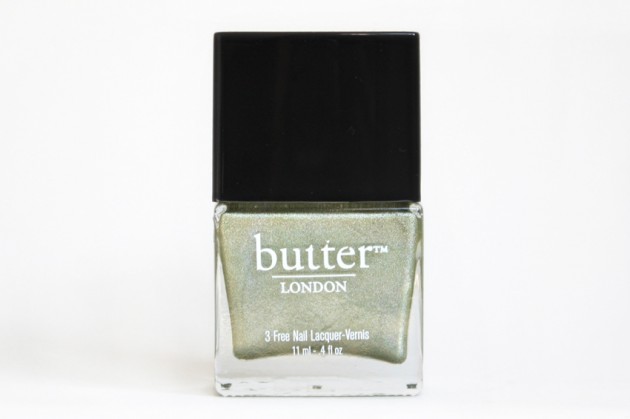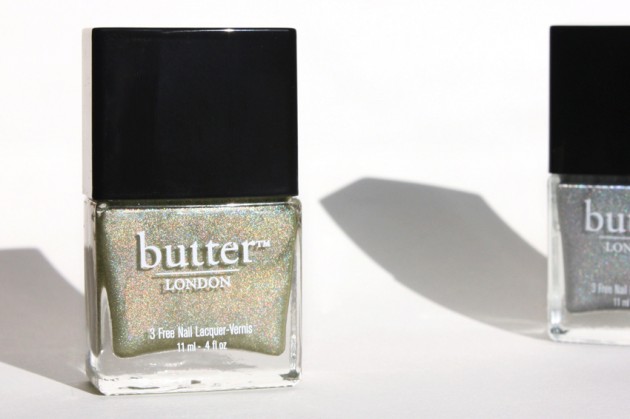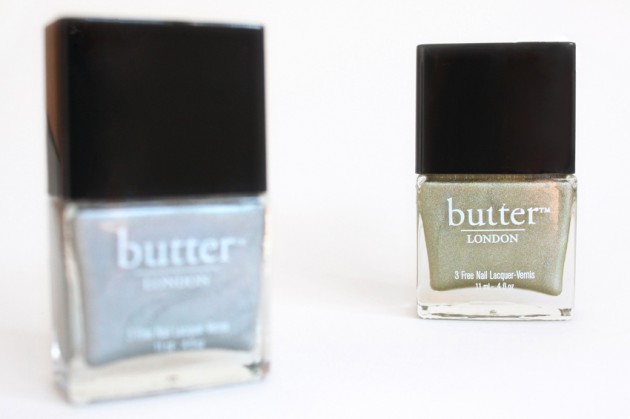 The verdict?
If you're a fan of yellow-greens and light chartreuses, don't let me stop you from getting this one. If you're trying to choose between this and Dodgy Barnett, though, definitely give this one a skip. It's a good formula, and an interesting shade, but I'm really not fond of it on my nails.
On its own (as a theoretical colour), or perhaps on someone with strong beige/pink undertones, I think I'd like it quite a bit more. Trustafarian is a lovely, obscure shade, but it's perhaps less wearable than you might initially think.
(For formula and availability details, check out last week's Dodgy Barnett review. For the full butterLONDON A/W '12 collection details, though, follow through that second link.)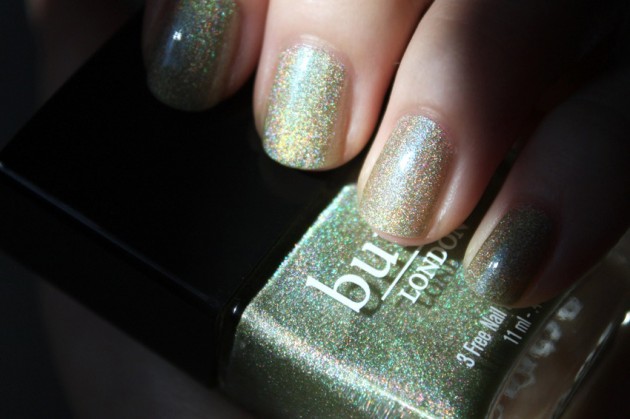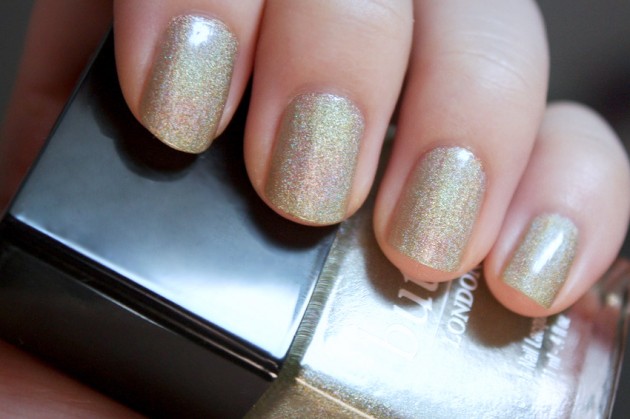 butter LONDON Trustafarian swatch – holo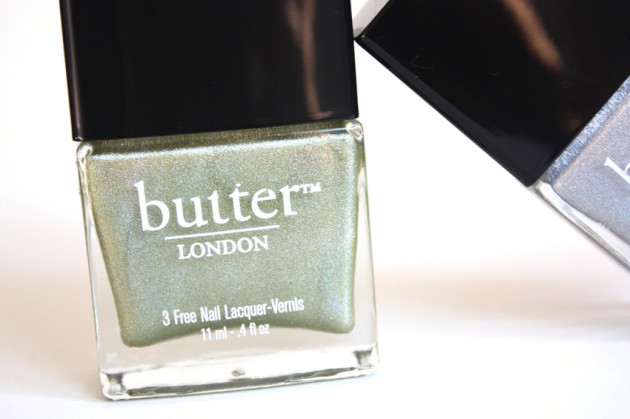 butter LONDON Trustafarian 3 Free Nail Lacquer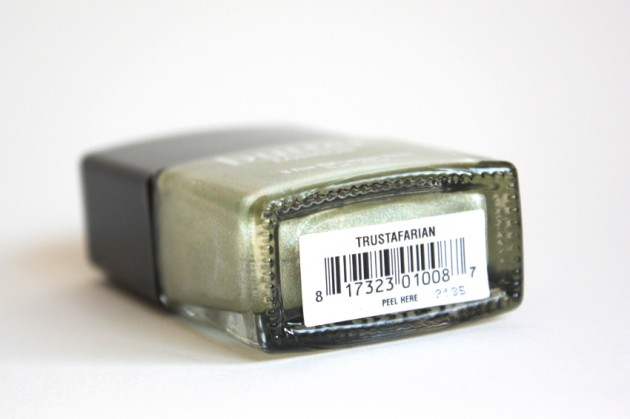 butter LONDON Trustafarian label