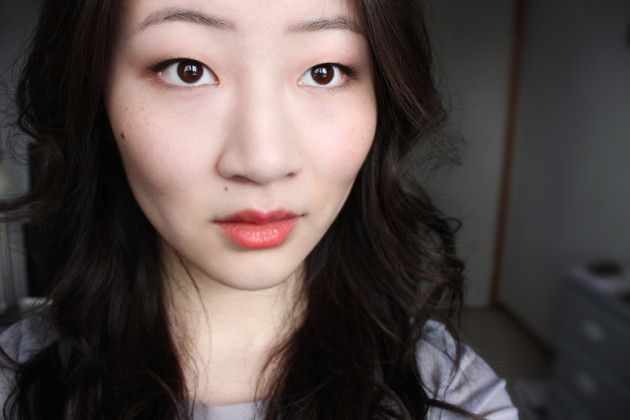 Oh, corals. The taupes of the lip colour world, coral hues are almost as hard to identify as Nemo in a sea of tiny clownfish. One person's coral is another's apricot, or peach, or pink — they sit just in that lovely spectrum between peach and pink, making them wonderfully flattering but oh-so-hard to define.
That said, though, this month's Lipstick Bandit collaboration features just that: corals.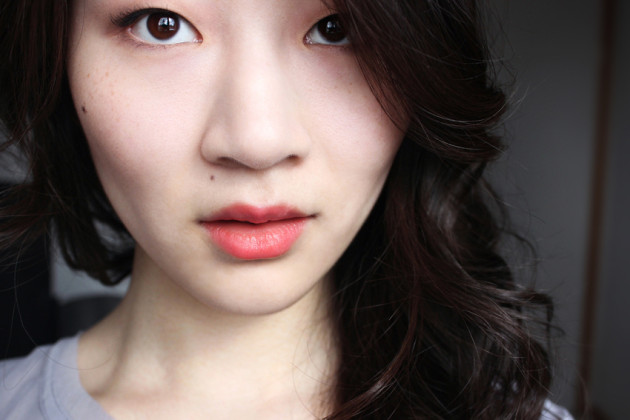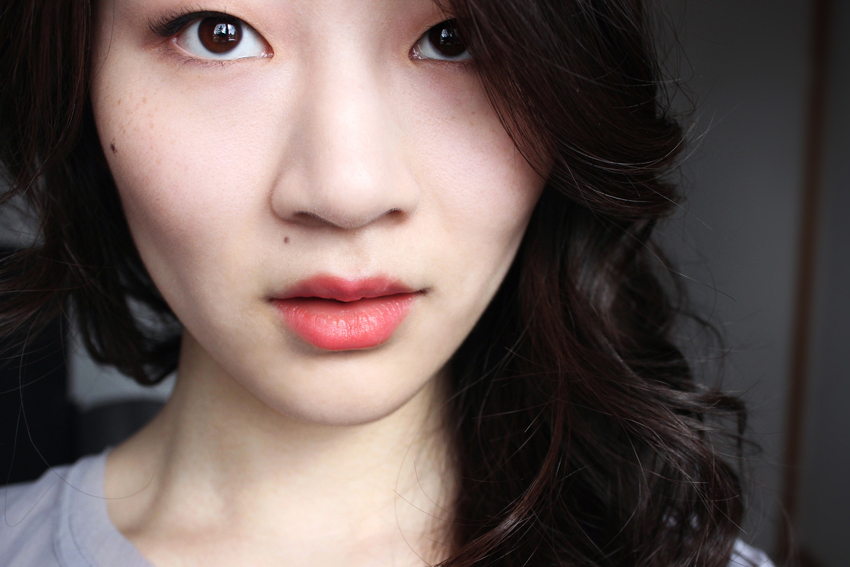 I don't actually own a proper coral lip product (that I know of) at the moment, so I layered two products to get something in the neighbourhood. It's not perfect, but it's close enough — and it's comfortable and long-wearing, to boot.
This lip features a thin layer of a YSL Glossy Stain in Corail Alla Prima, a new permanent Vernis à Lèvres from this Summer's Saharienne Heat collection. Despite being described as a "dazzling coral" (and being named accordingly), I wasn't crazy about this new permanent shade's orange-heavy intensity — it's gorgeous, but it still kinda feels too early in the year, you know?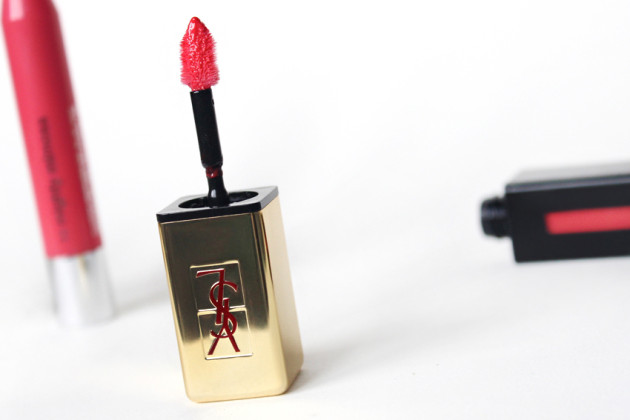 Anyhow; after blotting (to get rid of the high-impact gloss but keep the medium-sheer stain of colour), I added a layer of–what else?–a Clinique Chubby Stick to tone down the shade. This pinky beauty is Mighty Mimosa, and despite how sheer the original-formula Chubby Sticks tend to be, it did a great job toning down the warmth of Corail Alla Prima.
I think the Glossy Stain would make a great coral on a darker, warmer skintone, but without the Chubby Stick to pink things up a little, it was just a bit too much on me. I'll definitely give it another try with my "summer goggles" on (they're like beer goggles, but better beauty), but I might just be a little too cool-toned for it!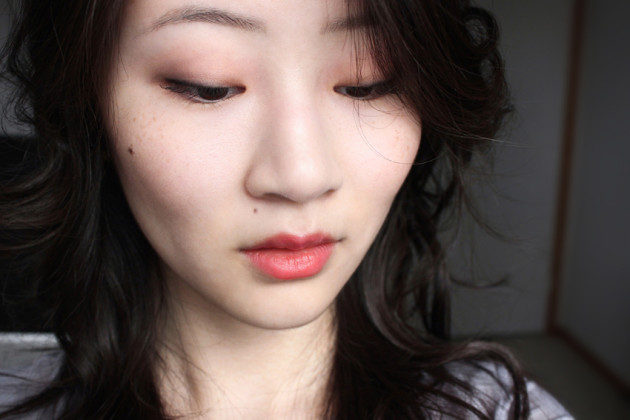 See the other Bandits' picks!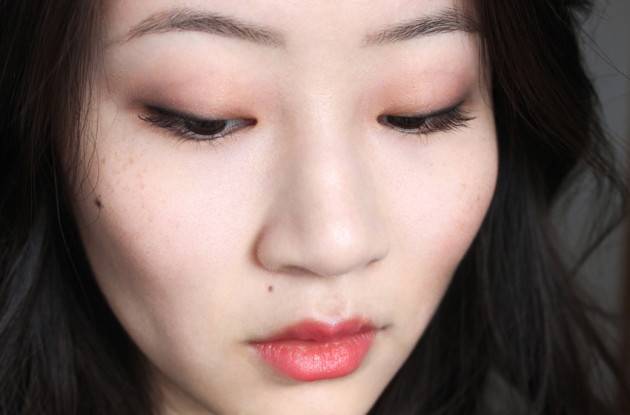 Products Used / Shop the Look
SKIN
theBalm timeBalm Concealer in Lighter Than Light, $18 USD
Clinique Gradient Powder Blusher in Black Honey (review & swatches)
EYES
Anastasia Beverly Hills Bold & Beautiful Kit: Vol. 2 Beautiful Eyes, $36 USD
Physicians Formula Shimmer Strips Custom Eye Enhancing Eyeliner Trio in Nude Eyes (glitter black only), $11.99 USD
Annabelle Expandable Mascara, $10.99 CAD
LIPS
YSL Vernis À Lèvres Glossy Stain in 31 Corail Alla Prima, $34 USD/$36 CAD