What it is: Hard Candy Hide & Glow Cheek duo cheek tint in Hot Date (317)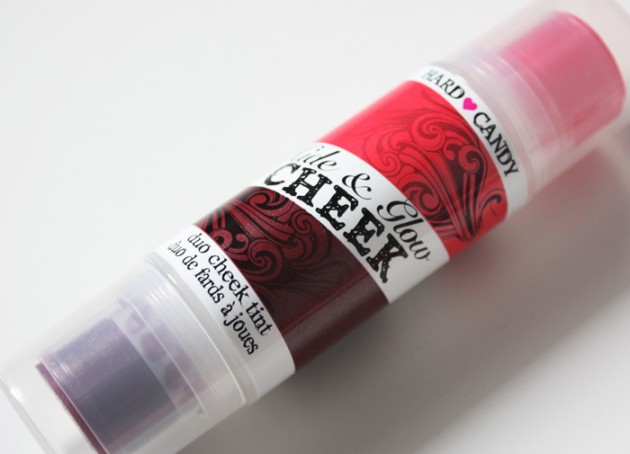 The formula: Hide & Glow Cheek features a solid gel formula, like Tarte's cheek stains. However, I find these to be a lot (and I mean a lot) less sticky! It's sort of like… applying a slightly tacky foundation, rather than slatering on a bit 'o glue stick.
The formula glides on easily and blends well, allowing for a lot of time to move the product. Plus, the finish does a great job "waking up" my face – my cheeks are left looking well-hydrated but not shiny or oily, which works perfectly with my combination very dry/slightly oily skin. I do think it's this finish that leads to the wear time – because it's slightly moist-looking, it doesn't last as long as a liquid stain or a powder blusher. (Like with most lipsticks, I get about four hours out of this before I start craving a touch-up; five hours before I actually need one.)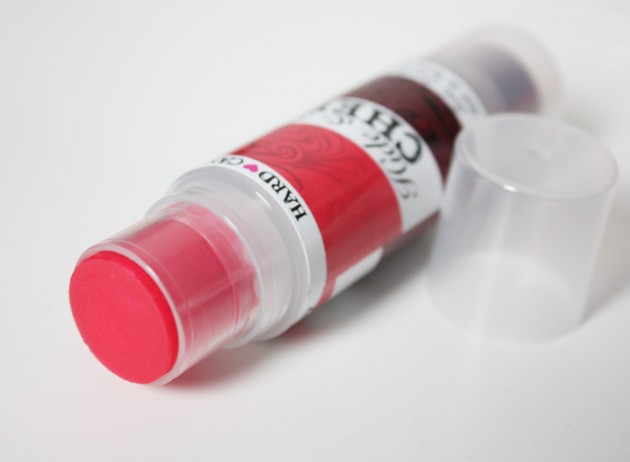 The shades: okay, so this product gets some major brownie points for the two shades. The darker end is your typical "berry cheek stain" colour, complimenting a wide variety of skintones summer through winter, but the brighter end has stolen my heart. It's a bright, fresh coral – but unlike most coral blushers, it's sheer enough to look perfectly natural. I'm waiting eagerly for summer to start, because while it's awesome at brightening up my winter pallor, it's going to look amazing in the summer.
The ingredients:
Caprylic/capric tryglyceride, trimethylopropane trisosterate, hydroxystearic acid, isostearyl isostearate, disostearyl malate, polybutene, isononyl isonanoate, ozokerite, 1,2-hezanediol, capryl gycol, castor seed oil.

May Contain: titanium dioxide, mica, iron oxides, carmine, silica
What we'd change: I'm not a huge fan of the bulky packaging – there's only about 3cm of product in total, and yet the stick is 11cm long! I guess I understand where they were going with the tube (it does make it really easy to hold and apply), but I just hate how bulky it is. Perhaps if Hard Candy tried packaging similar to e.l.f.'s
or Bobbi's, and split the shades up?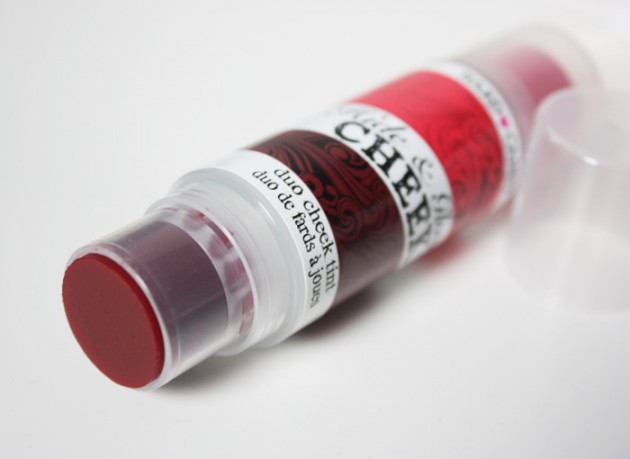 The verdict? I do have one major problem with this blusher (which is that I'd like to reapply during the day, but can't justify lugging the clunky packaging around to do so), but aside from that, I do quite like it. The finish is just right, and the shades are lovely! Plus, you can't beat the