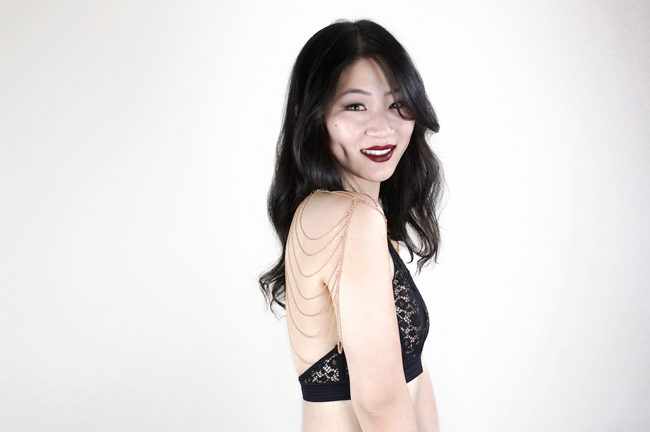 Happy 2018, dear reader! How's your year going so far? Mine's picking up steam quickly: I started with the flu (hence the sudden almost-two-week hiatus) while freezing half to death in -30˚C weather, but now I'm sitting cozily at home in a balmy, snowy, -1 degree city with a not-insubstantial part of the Bijoux Indiscrets Maze collection lying out in front of me to start the year.
Bijoux Indiscrets was one of my favourite brands of 2017. I've already shown the Bijoux Indiscrets Maze Tassel Choker in Brown ($35 USD/$45 CAD) and Maze Wide Choker in Brown ($45 USD) in this Tobi LBD post, but I wanted to share a few snaps of the products themselves, too.
See you Monday with more of my 2017 faves!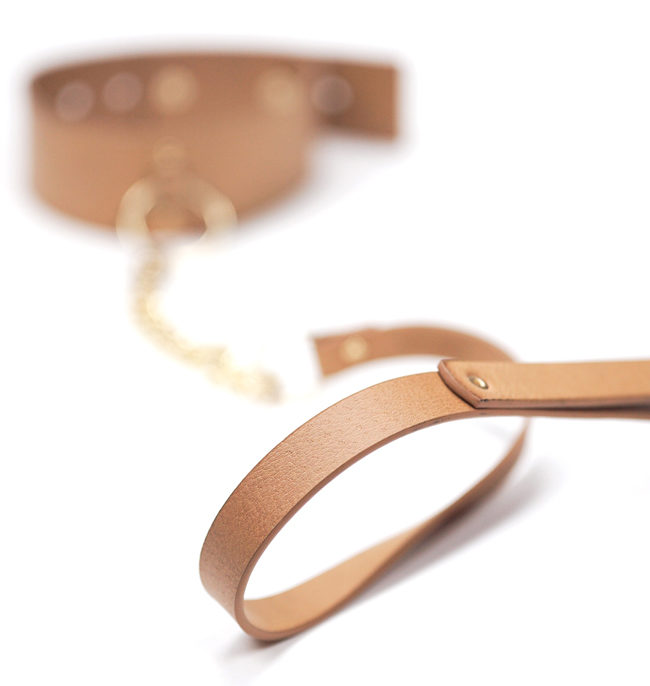 The Bijoux Indiscrets Maze chokers
The Bijoux Indiscrets Maze chokers (although let's call 'em what they are: fashion collars) are cute as heck, but they do have one flaw: they're made for fashion, not heavy play. A single firm tug on either choker will snap its connecting ring, and any oils or lube residue on your hands will stain the (very believable-looking) brown vegan leather.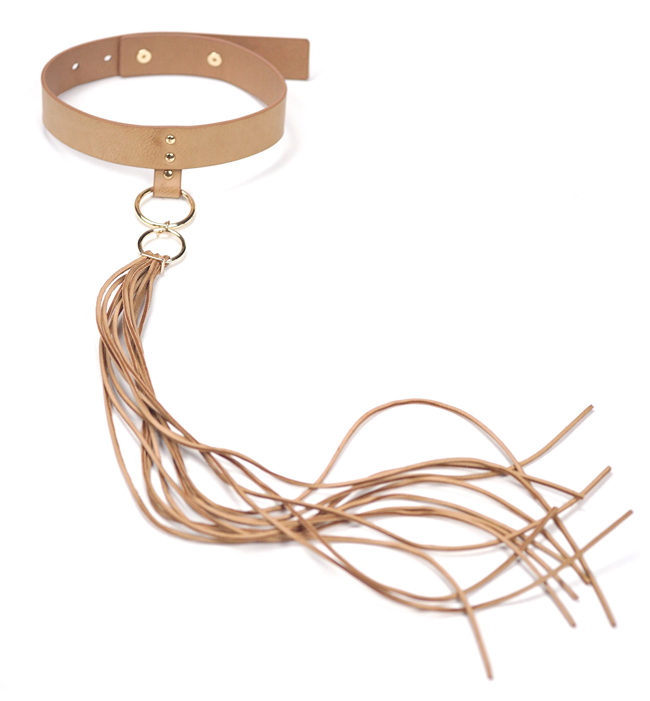 But… They're super cute. And $35 for a choker this unique is a good price – which is one of the many reasons why I love Bijoux Indiscrets so much. Their products can be a little pricier in small, sex-positive boutiques, but on the whole, they're very affordable for kinky gear. 
There's a little more on these chokers in this post, but my verdict? Buy them, but do it because they're cute, not because you want to use them in the bedroom.
Availability: $35 USD & up at Bijoux Indiscrets. Select styles available at Blush Lingerie.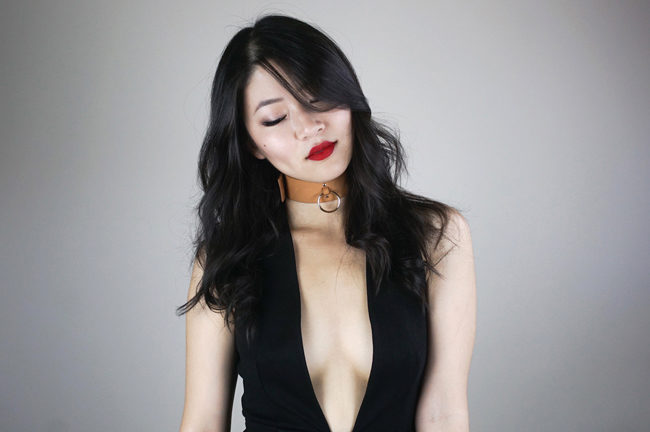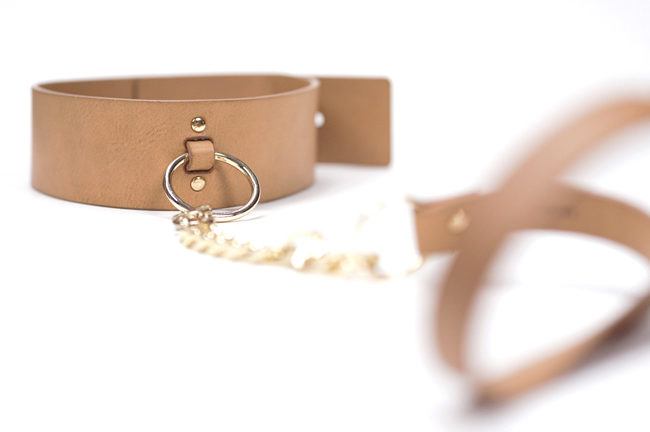 The Bijoux Indiscrets Magnifique collection
I also shot the Bijoux Indiscrets Magnifique Metallic Chain Shoulders & Back Jewelry in Gold ($40 USD), and I love/hated it.
On one hand: it's a really unique product, which Bijoux is great at. And it's reversible, so it's kind of like a 2-in-1. AND it comes in both gold and silver, so it doesn't matter what your colour palette is. AND ON TOP OF THAT, it's nickel-free, making it safe for many people with allergies.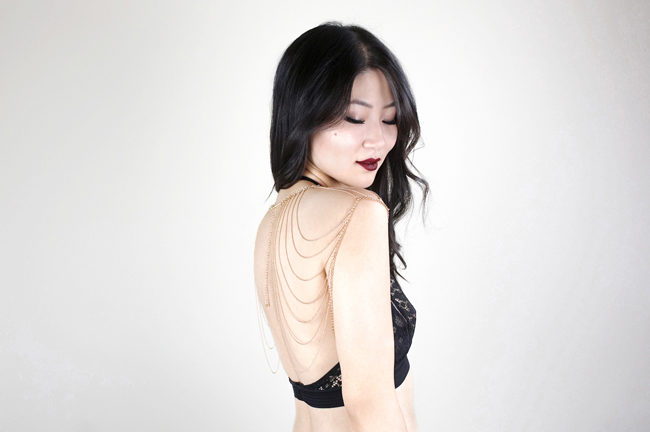 Bijoux Indiscrets Magnifique Metallic Chain Shoulders & Back Jewelry in Gold. Worn with: Victoria's Secret bralette (similar/similar/plus size), Lens Republica/Solotica Natural Colors Contact Lenses in Mel/Honey ($94.99 USD; seen also here), and Maybelline Matte Ink Lipcolor in 40 Believer. Other makeup listed here.
However. Despite all that, it's not a product you should wear if you're a perfectionist, like I am. I spend half my time worrying about which strands are out of place, or which have twisted, or which aren't on quite right… It's a nightmare. It's definitely one of the most unique pieces I own; I just trend towards things that are easier to wear, like these collars.
I like this chain against bare skin, but I love it most layered over a black dress or top.
Availability: $40 USD at Bijoux Indiscrets.