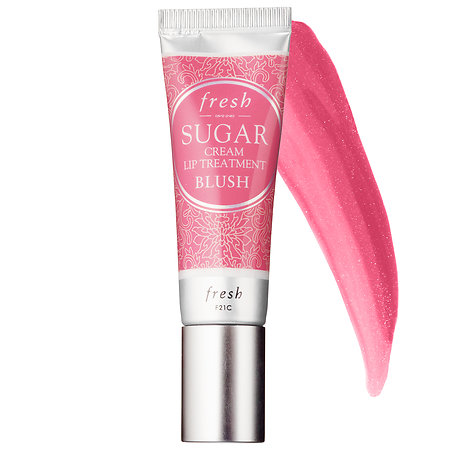 This holiday season, I'm featuring the most enticing items from my Gift Guide in a column simply titled "Lustworthy." Tune in every Saturday from now until Christmas for your weekly dose!
This week's Lustworthy feature is a single line of products: the new Fresh Sugar Cream Lip Treatment ($24 USD/$29 CAD). I'm a big fan of Fresh's Sugar Lip range, so when I found out that they were releasing a gloss-like balm, I was immediately intrigued.
Here's what Fresh Co-founder Alina Roytberg has to say about these treatments (don't they sound delicious?)
"Sugar Cream Lip Treatments deliver creamy color inspired by watercolor paint and the whipped texture of one of my favorite desserts, crème fraîche. Housed in metal paint tubes, the luscious formula is more pigmented, but when applied it creates a dewy translucent effect, leaving lips soft, smooth, and nourished."
What's on your wish list this week?