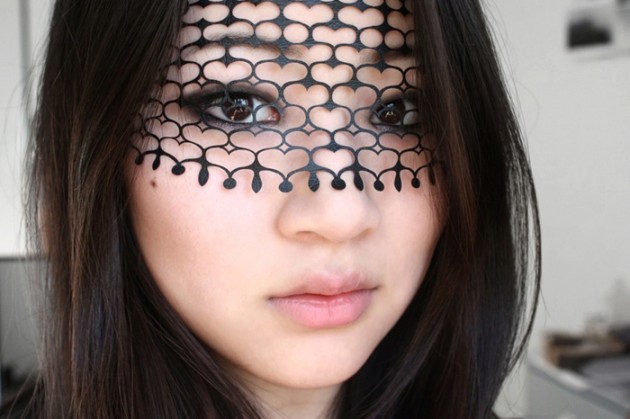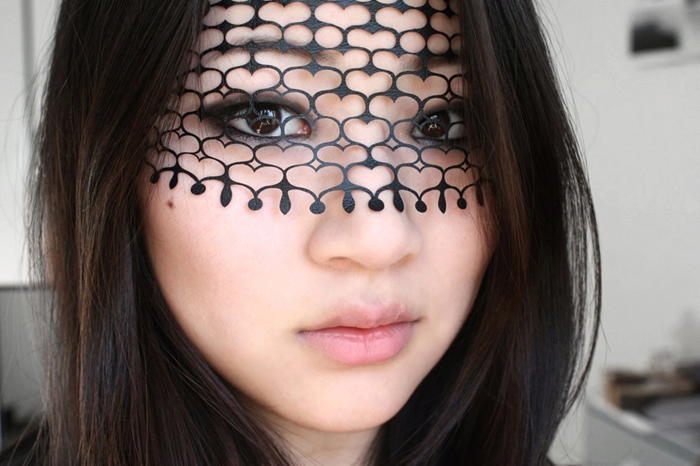 I've always been a fan of more glamorous Halloween makeup looks; the sort that let you stretch your artistic muscles, but don't necessarily translate into a character.
So, for this month, I put together three looks that are too over-the-top for everyday wear, but could totally pass at a Halloween party — without necessitating a trip to the local costume store. You've already seen the first of the three (last Monday's vampy statement lips,) but I hope you enjoy this one, too.
Don't miss the full lace makeup tutorial on She Said Beauty, and keep a lookout on theNotice for the secrets behind this smokey eye (later in the week).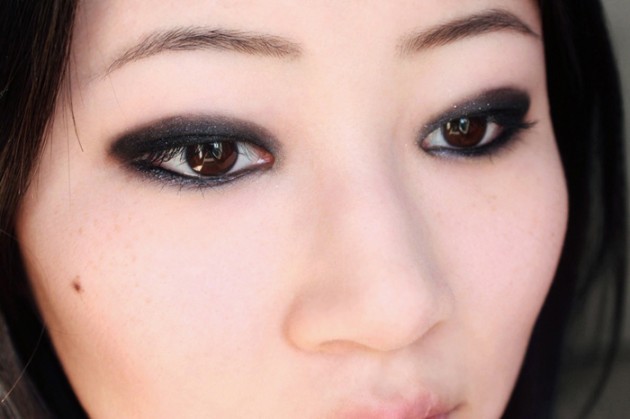 I started the look with a basic black smokey eye; dramatic and glittery on a creme base (Annabelle SmudgePaint in Glitzy Black) and paired it with sculpted cheeks, fresh skin, and (perhaps most importantly) a nude-but-not-too-nude lip: in this case, Have A Lovely Day!, the MAC Casual Colour that I'm so in love with.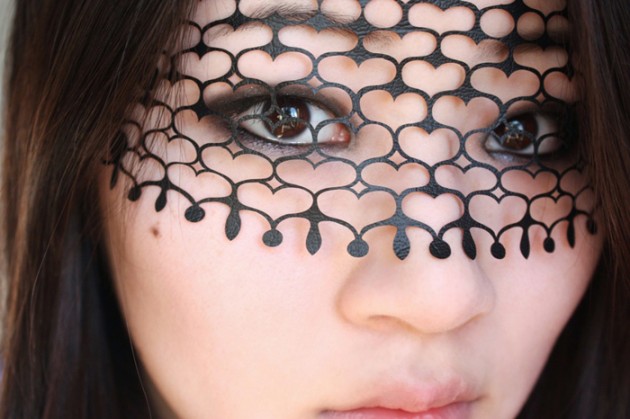 Then, for that extra bit of Halloween, I added a lace mask to the look. Rather than pinning actual lace to my hair, I've used Sweetart, an easy lace appliqué from the FaceLace range.
I was a bit iffy about the range at first (you want me to pay how much for a piece of lace??), but they might just be worth checking out. The masks stick directly onto the skin, making them less finicky than pinned-in fabric lace, and the flexible vinyl both wears comfortably & holds up to repeated uses.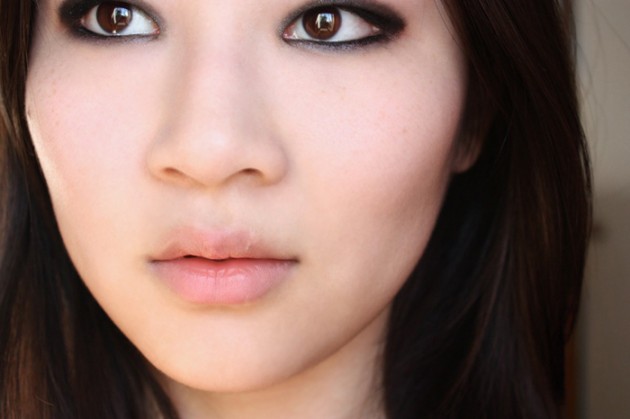 The inspiration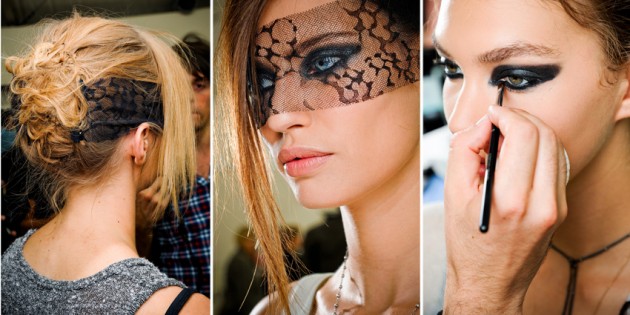 There have been a ton of gorgeous lace makeup looks over the past few years, so I wasn't exactly at a loss for inspiration. We've seen lace masks on the runway at Derek Lam, Jason Wu, and (my personal favourite) Chanel, as well as in the recent promos for the new Givenchy Le Soin Noir lace mask.
I took my inspiration directly from the Chanel look (Fall/Winter 2011), and I have to say — even though their masks were harder to affix (and see through), nothing quite compares, you know?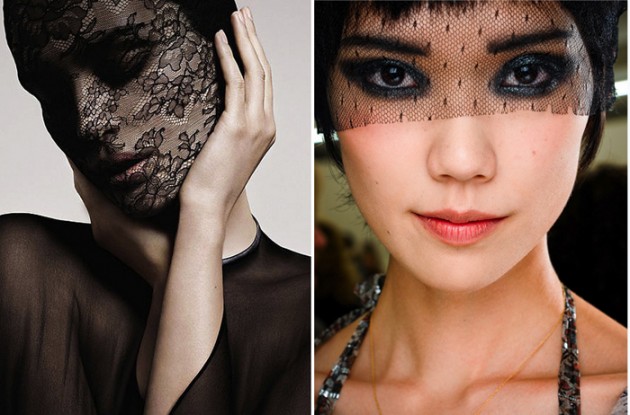 Products used
Skin: theBalm timeBalm in Lighter Than Light, Marcelle Face Powder in Translucent.
Lips & cheeks: Smashbox Eye Shadow in Smoke, NARS Powder Blush in Mata Hari, MAC Casual Colour Lip & Cheek Colour in Have A Lovely Day! (on lips only).
Eyes – basics: Smashbox Eye Shadow in Smoke (brows), MAC Matte2 Eye Shadow in Blanc Type, Annabelle Smoothie Eyeshadow Pencil in Licoriche, Annabelle Le Big Show Mascara in Black.
Eyes – smokey eye: Annabelle Studio SmudgePaint in Glitzy Black (base), NYX Eyeshadow in Black, FaceFront Ultra-Steel Artistic Pigment in Silver Fox.
Mask: FaceLace by Phyllis Cohen in Sweetart.