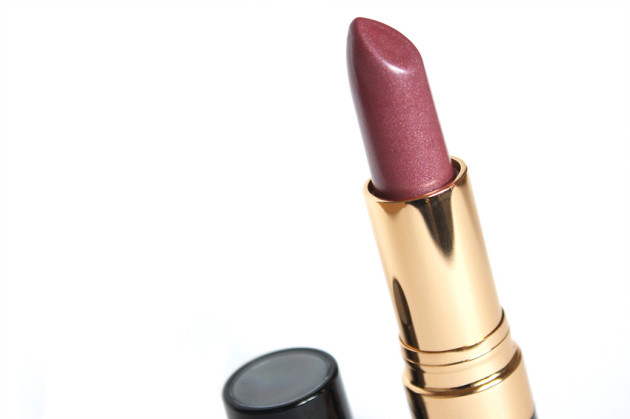 Continuing my accidental trend of embarrassingly delayed posts, here's a lipstick that I swatched and photographed four years ago, good lord.
Revlon Icy Violet was first launched in 1946, but is back temporarily as part of the brand's Legacy Collection. It's a cool-toned plum (red, brown, and violet tones) with medium opacity and a frosty lavender finish.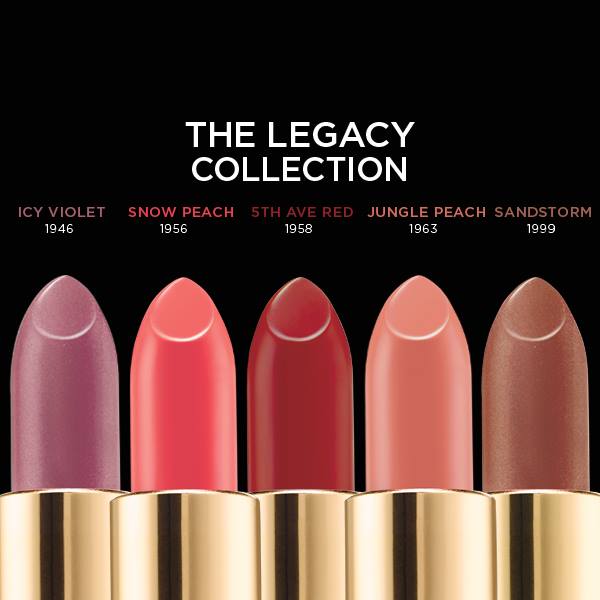 Revlon Legacy Collection: Icy Violet, Snow Peach, 5th Ave Red, Jungle Peach, and Sandstorm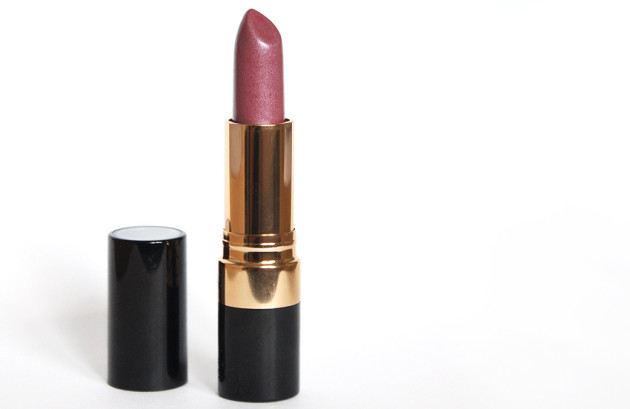 Revlon Super Lustrous Lipstick in Icy Violet
I have Icy Violet on as I write this, and I have to admit: against my colouring, this lipstick doesn't look very violet at all. Instead, like most plums, it reads as a neutral colour on me — a little more purple than my natural lips, but in a very subtle way. I don't love the frost finish (you can see each and every shimmer particle from a foot and a half away), but at "stranger distance," the effect is very pretty — almost as if my lips are glowingly moist. Up close and in the sun, you can see the ruddy, red-violet base colour and lavender shimmer more distinctly.
(The shimmer in this is gorgeous: micro-explosions of clear shimmer into bursts of lavender. I wouldn't be surprised if I spent the next ten years trying to dupe it in an eyeshadow.)

Revlon Icy Violet (Legacy Collection) – swatched on skin, lips in indirect sunlight
Like the rest of the Super Lustrous line, I find Icy Violet to be comfortable but not hydrating, with an average wear time. Its formula and packaging is wonderfully basic while still being rather chic, and I think the range is one that every burgeoning makeup addict should have at least one of. To me, the Super Lustrous line is the quintessential starter lipstick: well-priced and well-made, without any scents or frills. It's not too much of any one thing, and while I'd love to see a more modern colour selection (more creme finishes, please!), the lipsticks themselves are the perfect place to begin.
I've gone anti-shimmer since buying this, but if you're situated in the sparkly camp, Icy Violet is at least worth a swatch. It's not a must-have, but it's kind of mind-blowing to wear a colour that was formulated 68 years ago.
—
These photos are four years old. Please forgive me.