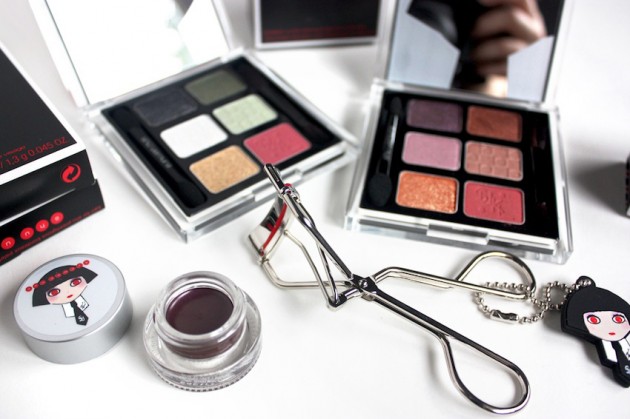 Hand-drawn by Karl Lagerfeld himself using shu uemura products, the delightfully creepy  mon shu girl doll represents 20 years of friendship between the two world-renowned artists; a celebration of "Japanese pop meets European chic."
The mon shu aesthetic in the Karl Lagerfeld for shu uemura Holiday collection is a wonderfully unexpected pairing of two outwardly different but intrinsically similar aesthetics, and alarming red eyes aside, I think it's going to be quite the hit.
The film
The collection
eye and cheek palette ($85 CAD)
karl for shu smoky velvet palette
karl for shu prestigious bordeaux palette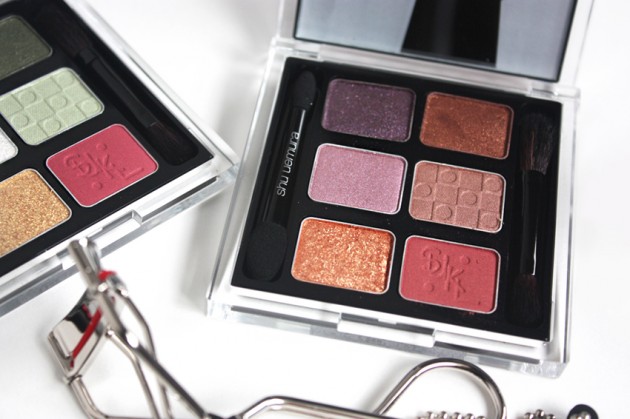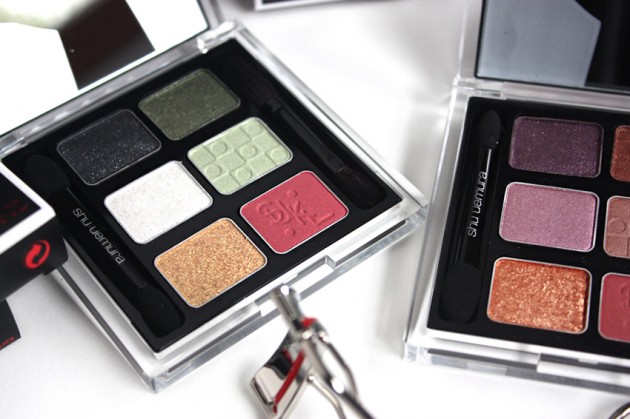 rouge unlimited lipstick ($31 CAD / 0.11 oz)
mon shu red
luxe burgundy
celebrity beige
parisienne pink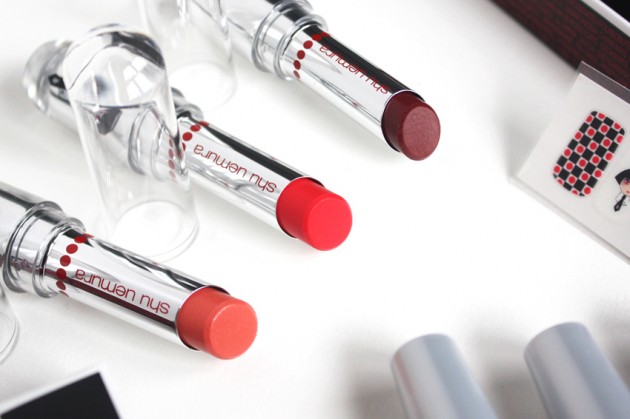 painting liner eyeliner ($29 CAD / 0.098 oz)
nail color ($20 CAD / 0.3 fl oz)
shu shu red
royal beige
karl black
Note, each nail varnish comes with a strip of Karl Lagerfeld for shu uemura nail stickers!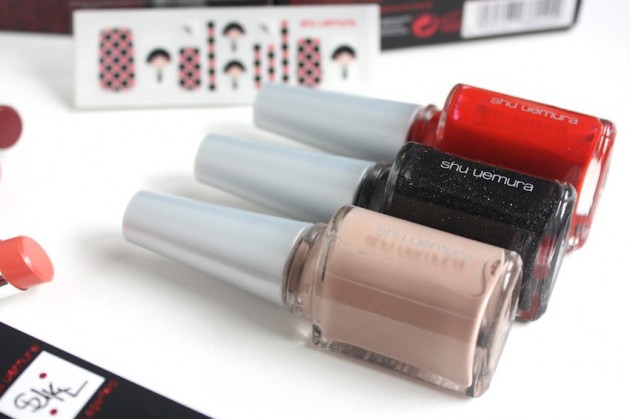 false eyelashes
karl for shu premium eyelashes ($75 CAD)
karl for shu mini eyelashes ($23 CAD
skincare
Cleansing beauty oil premium A/O advanced ($98 CAD/450 ml)
TSUYA skin UV under base youthful radiance mousse ($46 CAD)
tool
shu eyelash curl & karl
mon shu mini brush set
karl for shu shu baby premium mini make-up box
[ Availability ]
All products are limited edition and will be available in-store exclusively at Holt Renfrew starting November 2012. Expect to see reviews sometime between now and then, and in the meantime, find more about these products at the Karl Lagerfeld for shu uemura Holiday 2012 site here.