To celebrate (ahem) the start of Fall term, I thought I'd finally post some photos I took… in June. 2010. I know, I know; I'm awful. I often surprise myself with my ability to procrastinate, too :P
There's a lot of confusion when it comes to MAC shade numbers, but hopefully, this'll help clarify things for you!
PLEASE NOTE: if you are viewing these images in a browser that doesn't colour-manage (ahem, Chrome), the colour values will be off!
The letters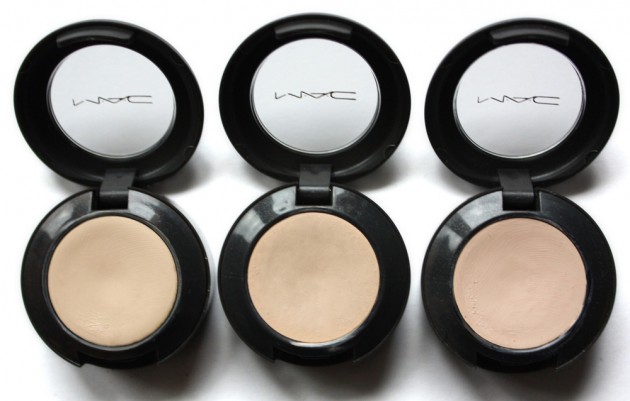 L-R: MAC Studio Finish Concealer SPF 15 in C15, NC15, and NW15
Perhaps the trickiest thing about MAC's shade system is that you have to know your undertones – and most of the time, you only have two choices. I'm going to start off by saying that, though MAC does a lot of shades, not everyone will be able to find a perfect match. It's rather unfortunate, but, well, that's just the way it works!
NC stands for "neutral-cool," and corresponds to yellow, golden, or olive.

NW stands for "neutral-warm," and corresponds to pink or rose.

N, C, and W stand for "neutral," "cool," and "warm," respectively. So, a N shade has more of a yellow/pink balance, a C shade is more yellow than a NC shade, and a W shade is more pink than a NW shade.
What's important to remember is that MAC refers to pink as "warm" and yellow as "cool." Keep that in mind and it should be smooth sailing from hereon in!
To help explain this a little better, I swatched three "15" Studio Fix Concealers: C15, NC15, and NW15. As you can see, the C shade is the most yellow, and the NW shade is the most pink – even though I, personally, would say that the NW is a cold pink!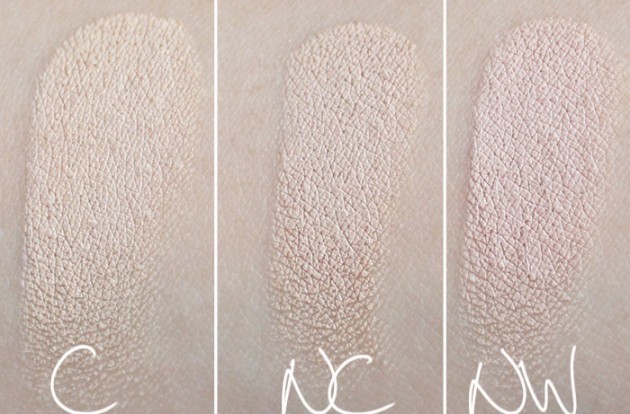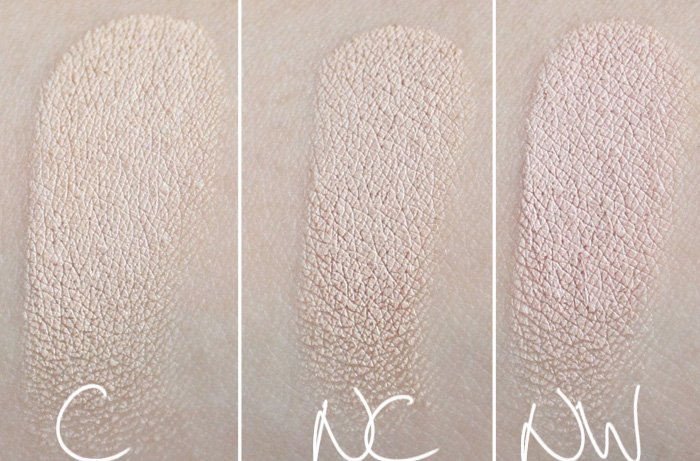 Swatches: MAC Studio Finish Concealer SPF 15 in C15, NC15, and NW15
The numbers
Thankfully, MAC's number system is (much) easier to understand than their lettering system! Basically, the larger the number is, the darker the shade will be. And that's all you need to know ;)
To show off the shade values, I swatched four consecutive NW concealers, in 15, 20, 25, and 30.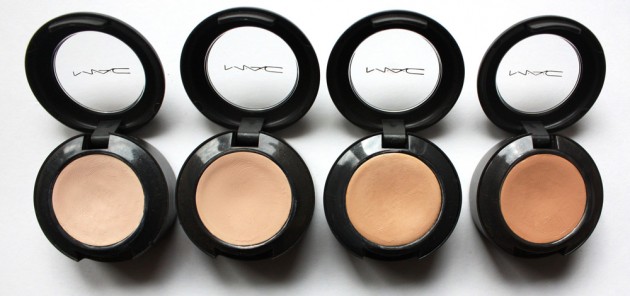 R-L: MAC Studio Finish Concealer SPF 15 in-NW15, NW20, NW25, NW30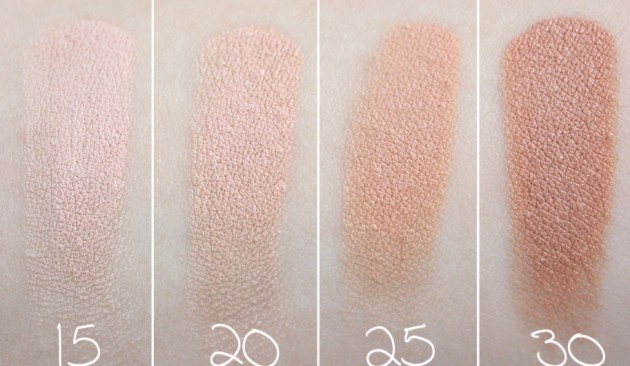 Swatches: MAC Studio Finish Concealer SPF 15 in-NW15, NW20, NW25, NW30
Still can't find your match?
Try mixing – maybe your shade is two parts NW and one part NC, for instance. Or perhaps it's just time to admit defeat! Yep, you heard me – it's okay to admit defeat. Because…
Most lines mix their shades along the same strain, so another brand may simply work better for your skintone. I mean, MAC foundations are often criticized for being too extreme (that is, too pink or too yellow); Bobbi foundations are supposed to lean yellow; Marcelle ones usually have more a of a pink/peach base. And don't even get me started on Clinique: I love the line, but I've never been able to find a foundation match with them!
Go theatrical. Brands made for theatre, or which originated in theatre, tend to have a broader shade range, so keep an eye out for them – think Ben Nye, Mehron, and MUFE.
And last but not least, always be ready to swatch-test new things! A good base will always be in, so brands are always going to be launching new shades, new undertones, or even entirely new foundations. You'll find something, trust me. It might take a long time and a ton of testing, but your perfect match is out there!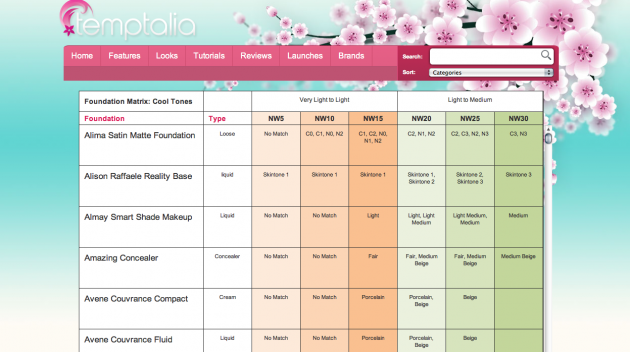 Don't forget…
The thing about being online is that, well, you have the world at your fingertips. If you're still having trouble figuring out your shade, make sure you check out pages like the Temptalia Foundation Matrix, KarlaSugar's foundation swatches, or MAC's own shade finder!
If possible, try to find a skin twin, too –  a blogger or fellow beauty junkie who wears the same shade as you. Or, optimally, someone who wears the same shade and has the same skin type. I'm still hunting for mine, but I hear they can be incredibly useful :P Possibly harder to find than snipes named Kevin, but definitely worthwhile if you can track one down!