(I'm well aware that it's not nearly Summer yet, but they're part of a summer collection so IT COUNTS, okay? :P It counts.)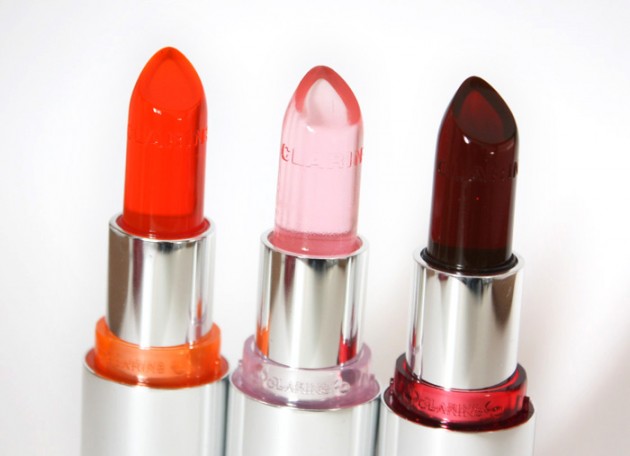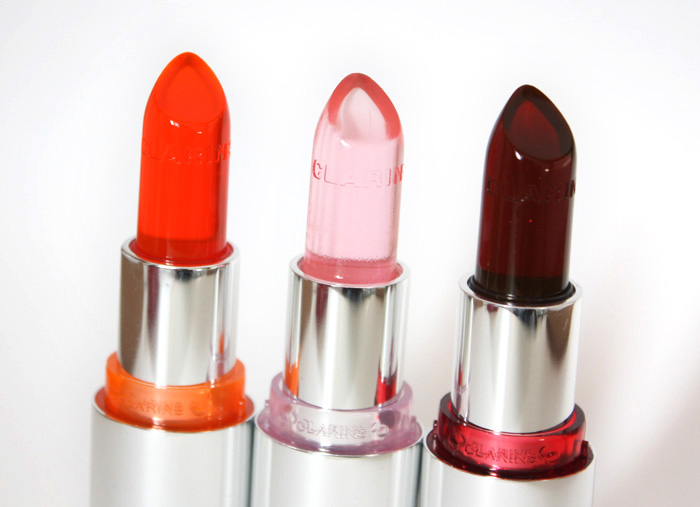 The product: Clarins Instant Smooth Crystal Lip Balm
The consistency: These incredibly novel balms are translucent in the tube, and yet, they manage to preform much like a regular stick of balm. They're very solid and smooth, and leave a bare-but-hydrated finish; sort of a fresh, moisturized look, without any sort of high-maintenance glossy finish.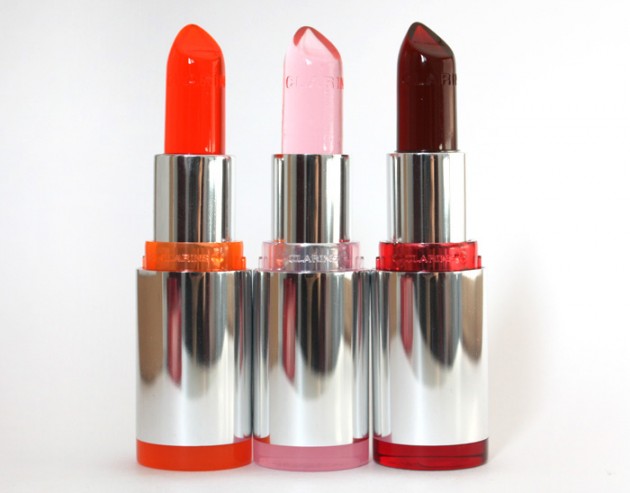 The tint: All three are a glassy sort of tinted in the tube, but display varying degrees of colour when applied. 02 Crystal is completely clear, even when swatched on white paper, while both 01 Crystal Coral and 03 Crystal Red apply with a very sheer, almost jelly-like tint (and leave a whisper of a stain behind).
The hydration: Unfortunately, this would be my only reseve when it comes to these balms! I feel like they perform more like a novelty item; I'd have no worries about the amount of moisture delivered if you have normal lips, but they don't pack enough of a punch for my perpetually dehydrated skin. They are very much a "summer item," though, so I don't feel like as much hydration will be necessary come the summer, you know?

Clarins Instant Smooth Crystal Balms swatched L-R: Crystal Coral, Crystal, Crystal Red
The verdict
Alright, so the $27 (Canadian) price tag is pretty very high. But these are so, so cool! I mean, they're translucent. Translucent!
My verdict (a resounding YES, of course) is biased, I'll admit – ever since skipping on them last summer, I've been dying to try get my hands on these, so their re-release definitely earned a few brownie points in my books ;) However, I think I'd have been impressed with these without the wait, as well: they're simply incredibly novel, which is something you don't really see a lot of anymore.

The "real" swatches…
Individual shade reviews (with lip swatches and more lovely messes of adjectives) will be posted when these are available online – I don't want to make you too crazy while they're still hard to find! They are a May 2011 launch with Clarins' Mosaïque collection, though, so they should be out very shortly.
The ingredients: