We've had our winter cold snap here in Edmonton which means two things: (1) It's really @)#*!@ cold, and (2) Christmas is coming!
So: I wanted to share a "Luxe for a Lot" post with you today, because let's be honest: sure, you can get some pretty luxe products for not a lot of dough, but there's nothing quite like treating yourself (or someone else) to one amazing-but-pricy gift. Or maybe two. Or three… but anyhow, my point is this: sometimes it really is worth saving up all year to pick up just one or two Holiday items.
Here are a few of our recommendations! We'll be sharing some "Luxe for a Little" items soon, too, so don't you fret. (Plus, I'll put together our annual "holy crap these items cost what??!" post soon. I'm sure it'll make these price tags seem a little less startling!)
The Big Splurge
It just occurred to me that "splurge" is a really weird word.
Um.
But yes; here are a few of our recommendations for an all-out ridiculously priced buy ;)
To start us off, we have the Guerlain Écrin 6 Couleurs Eyeshadow Palette. (Come on. You had to have known that I'd start with Guerlain!) To be quite frank, this is the most gorgeous packaging I've ever seen on an eyeshadow palette — and I'd love to see you try to prove me wrong!
(No, seriously, I'd love to see it. Photos, please!)
I must say, though… the quads are just lovely as well! Case in point:
For those blessed with smooth skin (at least on their cheeks), I've been hearing amazing things about the By Terry Rose de Rose blusher. It may not be right for those with blemishes on their cheeks (as the shimmery formula can really emphasize imperfections), but doesn't it sound divine for glowing holiday cheeks?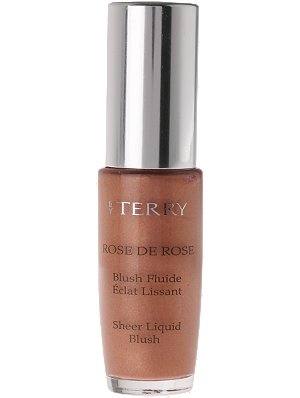 Ellis Faas' Winter Glow set will no doubt cost you a pretty penny, but I'd be lying if I said it wasn't a tempting set! After all, it's a pretty good deal on Ellis. Their equally-gorgeous (but product-less) Red Velvet Holder would make a gorgeous gift too, though, and it won't run you nearly as much.

Laura Mercier's Colour Wardrobe may well be expensive, but it's packed full of really wearable-looking shades, if you ask me! This would be absolutely perfect if you wanted just one makeup palette to keep at the office, or any other home-away-from-home.
And to finish us off for the day: c'est Chanel. Need I say more?
That's all for now! I don't think my poor, weak hear can take much more :P Anything in particular catch your eye?