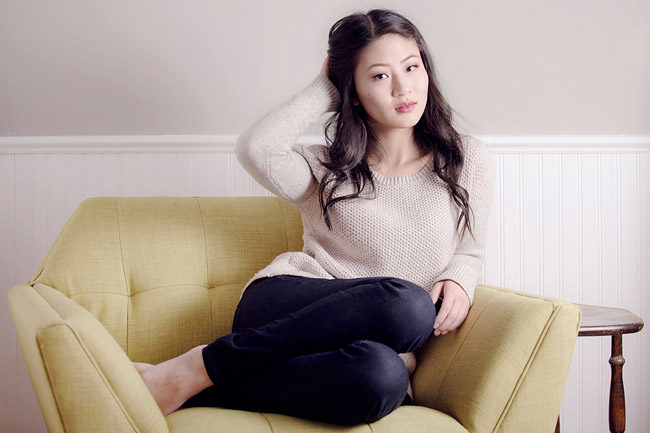 2018 has been, so far, pretty stellar. But I've been struggling with my fibro since the start of the year, and it's been tough to get posts up on time.
So, for today, I'm falling back on an old photo that I love but never got around to posting. It was (and still is) my go-to sweater weather outfit: a cozy knit with a pair of stretchy pants.
I'm wearing the Dynamite Kate Dark Wash High Rise Skinny Jeans ($49.95 CAD) here, and I bloody love mine. I'm not sure if they're being made in traditional denim or legging-like super stretch this season, but these are SO comfy! They stain lightly and stretch out over time, so they're not the perfect pant, but it's totally worth the trade-off for my hip tension. (If anyone wants to recommend a legging-like pair of denims that don't bleed colour, I'm all ears.)
This sweater weather-approved top is a chunky cotton knit from Banana Republic. It's from a couple of seasons ago; similar at Nordstrom/ASOS.
—
Snapped by Bryan Tran last winter (and held onto for 11 months because let's be honest, I'm a trash fire).