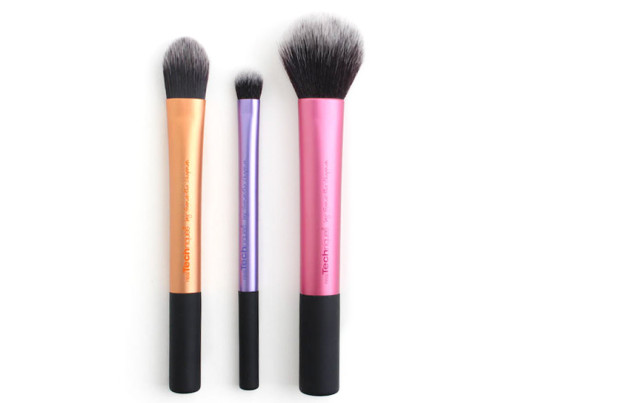 The product: Real Techniques by Sam & Nic Chapman Travel Essentials brush set
     ↳ Real Techniques Essential Foundation Brush, Domed Shadow Brush, and Multi-Task Brush
There are so many reviews out there for the Real Techniques brush range that I've been in no rush to write my own. Instead, I've been incessantly recommending them in favourites lists, comments, tweets — you name it. So, while there are many Real Techniques review out there, this one is mine.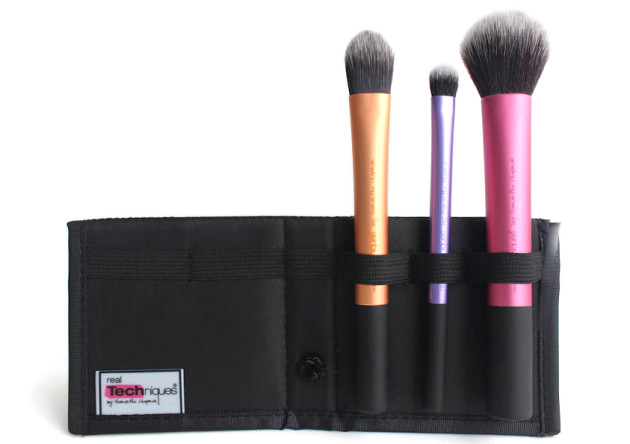 (I'll also be reviewing the Expert Face Brush and Setting Brush later this month, and the new Silicone Liner Brush and Miracle Complexion Sponge at some point in the future.)
The Essentials Foundation Brush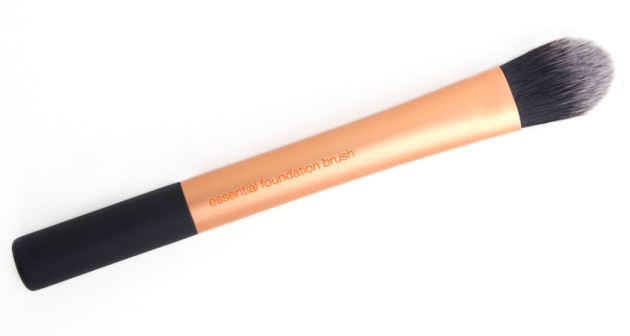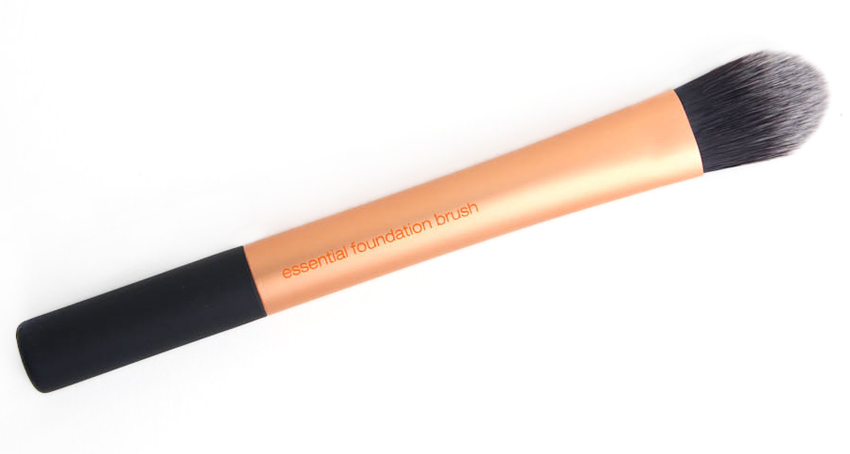 To be completely honest, I never use this brush. It's designed to be used with liquid foundation (which I don't wear), and struggles with cream base products — it really doesn't hold a candle to the Real Techniques Expert Face Brush, or even their Buffing Brush. It's stiffer than I prefer for blending, and can't pick up product to save its life.
The Essentials Foundation Brush is stiff and flat, but I can see it working well for liquid highlighter or cheek stains. It's average in size, and slightly larger than the line's Pointed Foundation Brush.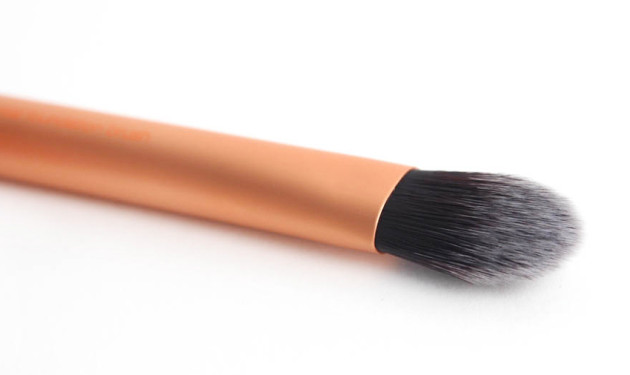 The Domed Shadow Brush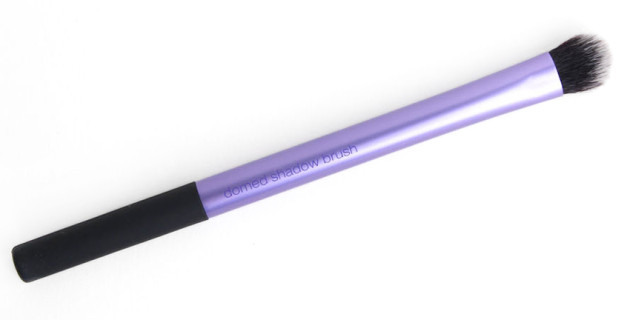 The Real Techniques Domed Shadow Brush is twice the size of the Real Techniques Shading Brush, and comes to a nice, domed finish. It's wider than it is thick, and very fluffy.
If pressed, I can finish a whole eye with just this brush — but I'd never want to. (Who even does that? Do non-beauty-addicts do that?) It's okay for placement and best for blending, and very much suited toward those with more lid space.
The Multi-Task Brush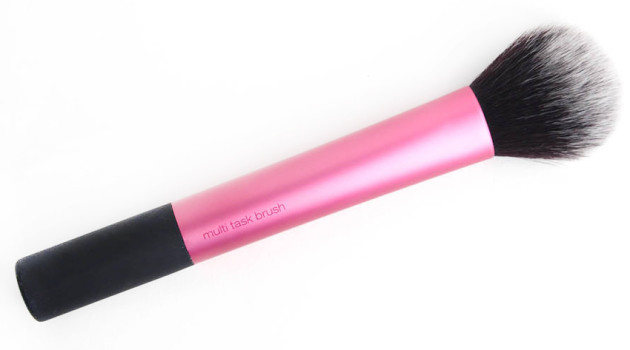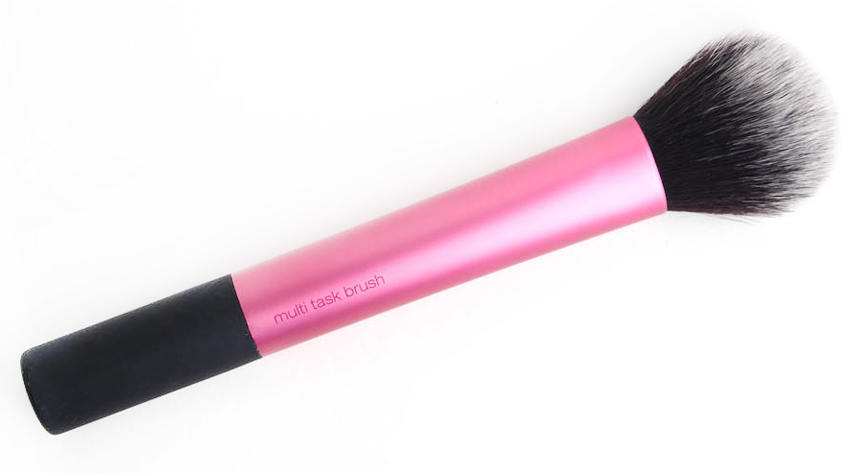 Of the three brushes in this set, the Multi-Task Brush is a clear favourite for me. It's large and well-weighted, the bristles full and flexibly-dense. It's described as working well for powder, blush, and bronzer, but I use it mainly for blush — it's a surprisingly good size for it, and it delivers and blends powder products easily. In addition, the white tips of this brush make it easy for beginners to tell exactly how much product they have on the brush, and they're a great way to remember what you last used the brush for.
I don't actually multi-task with this brush (do you really want the remnants of a shimmery bronzer in your all-over matte powder the next morning?), but it can absolutely be used for all three purposes — just tweak the way you use it; a lighter hand for powder, a broader sweeping motion for bronzer.
Real Techniques Travel Essentials – Essential Foundation Brush, Domed Shadow Brush, and Multi-Task Brush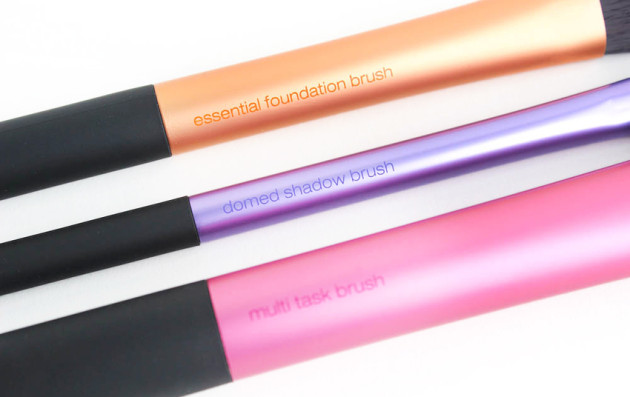 The verdict?
Despite adoring Real Techniques brushes, there's no one "perfect starter set" that I'd recommend. However, theirbrushes are still my favourite brush range for durability, softness, variety, and price point — I have no qualms about calling them the best budget brush range out there.
From the Travel Essentials set, I really liked the Multi-Task Brush, liked the Domed Shadow Brush, and didn't really like the Essential Foundation Brush.
That said, if I was on the market for a really affordable, soft blush brush, this set would still be my top pick. At $18 USD, I think many will find the Multi-Task Brush to be better-suited for blush than the Real Techniques Blush Brush — and $18 for two good brushes (and one flop) is a better deal than paying $9 for one awkwardly large blush brush.
Availability: $18 USD/$18 CAD at Ulta, Target (US), Wal-Mart, Drugstore.com, London Drugs, and Farleyco in North America. Available internationally through iHerb (use code LPW177 to get $5 off this set).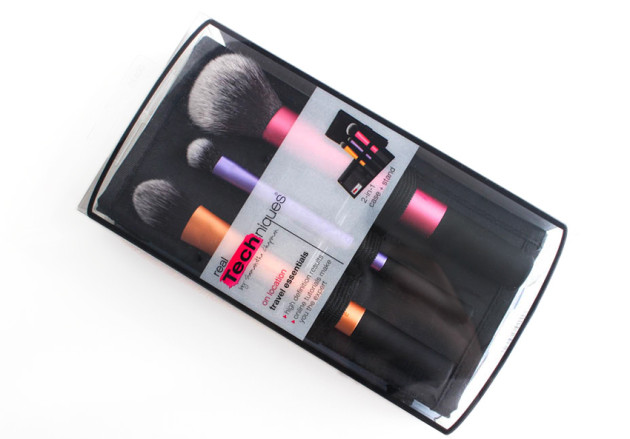 Real Techniques "On Location" Travel Essentials brush set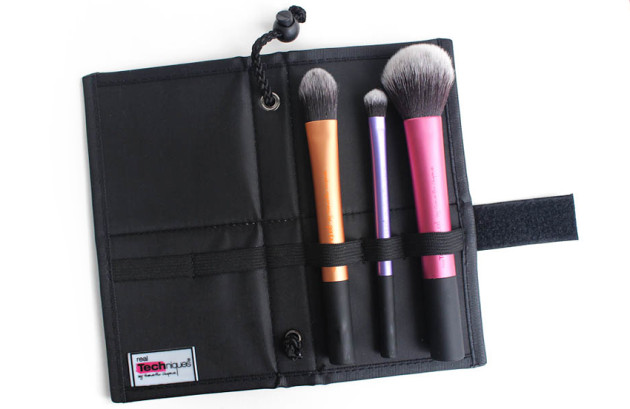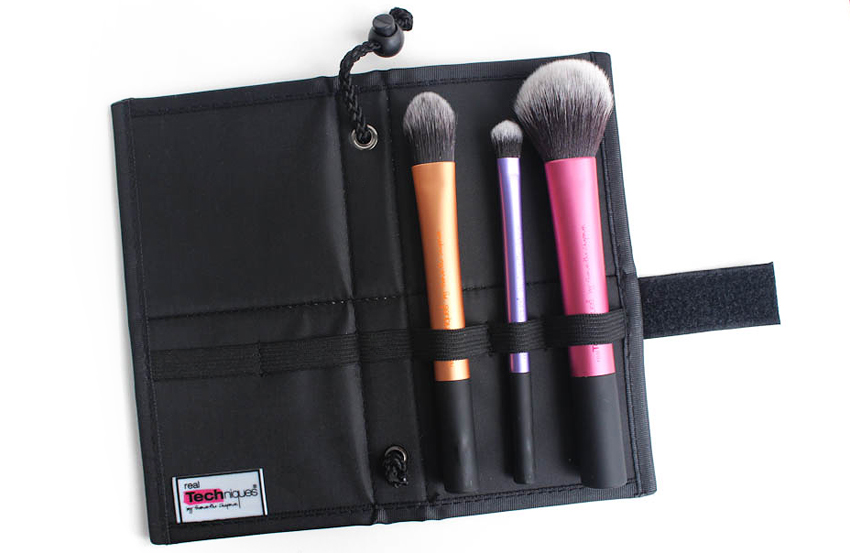 Real Techniques Travel Essentials brushes in fold-up travel/fold-down display case