The product: Yves Saint Laurent Rouge Volupté Sheer Candy Glossy Balm in 12 Framboise Craquante (Tasty Raspberry)
As far as sheer lip balms go, you can't get much more chic than YSL's Rouge Volupté Sheer Candy Glossy Balm line. As the name promises, these lip balms are both sheer and glossy — and they do a fabulous job of both.
Pay attention to the details: Be sure not to get these mixed up with the similarly-named YSL Rouge Volupté Shines, which tout a similarly glossy formula (but with more pigment, and a tube finished in gold)!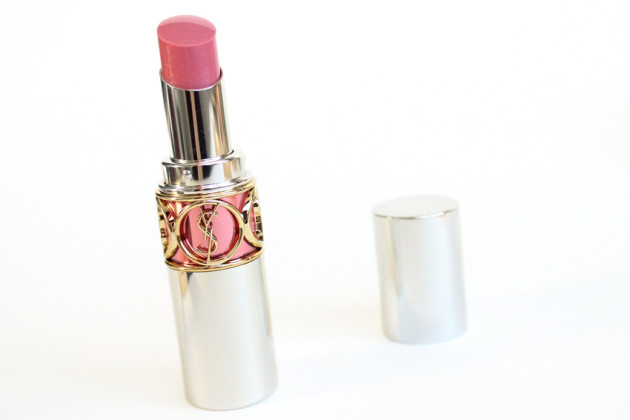 The wear and pigment: Like most lip balms with a glossy finish, the Rouge Volupté Sheer Candy balms won't last you through an eight-hour day. I feel the need to touch these up every 2-3 hours (the same as any other gloss-balm hybrid), but I don't mind it at all — more on that in a bit.
The twelve Sheer Candy Glossy Balms sit on a spectrum from almost-clear to medium-sheer (I'm sorry, I had to say it), and Framboise Craquante/Tasty Raspberry sits on the sheerer end of the spectrum. A medium pink with just a hint of shimmer, it swatches with sheer colour on my arm but reads mainly as a lightly glossy, "perfectly naked" finish on my pigmented lips.
See Framboise Craquante worn on its own here, and layered overtop a stain here.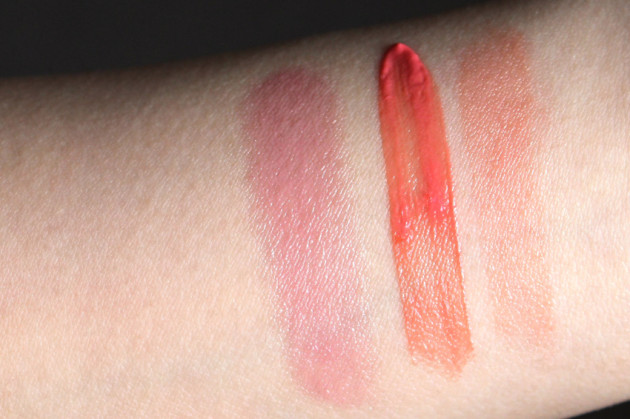 YSL Rouge Volupté Sheer Candy in Framboise Craquante/Tasty Raspberry (leftmost swatch)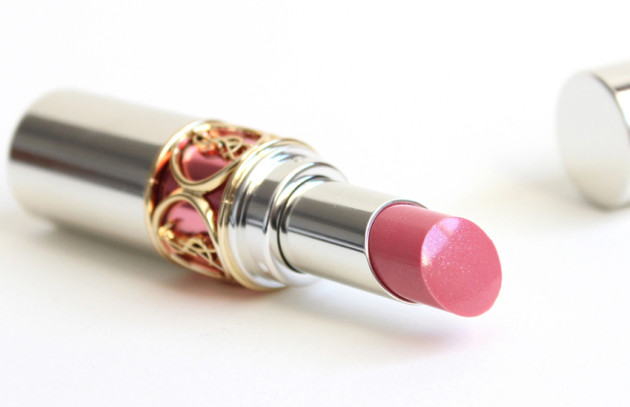 The luxury factor: Where the Sheer Candy balms really excel, however, is in the experience of the product. This is easily the most luxurious lip balm I've ever come across, and likely the most luxurious one I will ever come across, at that.
With a heavy, intricate metal tube and the YSL logo pieced in overtop a translucent ring of colour, the Rouge Volupté Sheer Candy packaging feels very much like an indulgence. The no-fuss application and mouthwatering fruity scent are great, sure, but you're really paying for the YSL factor with this lip balm — and I don't just mean the brand name.
These are so solidly made, so elegantly designed… they're essentially luxury lipsticks for those of us who don't like lipstick.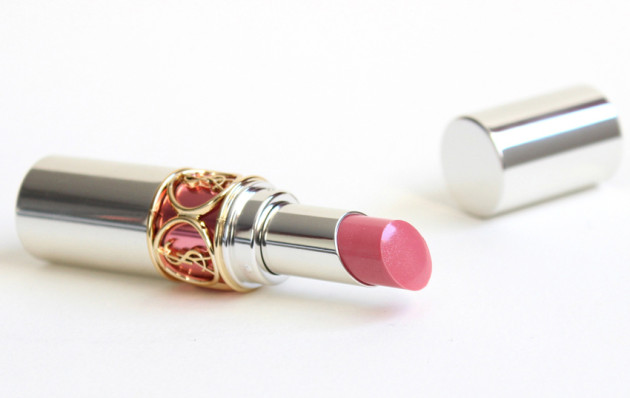 The verdict?
As a treat to yourself (or to someone you really, really like), I think YSL's Rouge Volupté lipsticks are the perfect choice. You can't do much better than these chic, well-built tubes–Guerlain doesn't even hold a candle to these, if you ask me–and I love the sheer, deliciously-scented Sheer Candy formula.
These fail spectacularly from a cost-weighted standpoint, but as far as luxury gloss-balms go, this is as good as it gets. I like to think of these as a no-fuss, mirror-free mid-day touchup for both my lips and my spirit: they pair just as well with a smokey eye as they do with a bare face, and there's nothing like a fresh, fruity scent to really perk up your afternoon.
Availability: $32 USD (Nordstrom)/$38 CAD (Sephora). Permanent.

A few alternatives: Try a Burt's Bees Lip Shine ($7 USD; review) for an equally sheer, equally delicious lip gloss at a budget price point. Go for a YSL Rouge Volupté Shine ($34 USD/$39 CAD) for more pigment without sacrificing formula or luxury.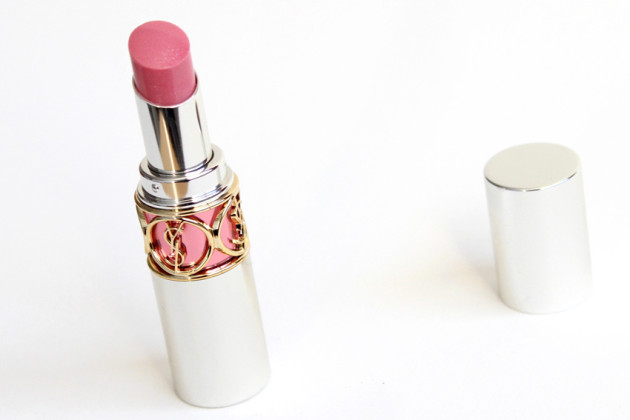 YSL Rouge Volupté Sheer Candy in Framboise Craquante/Tasty Raspberry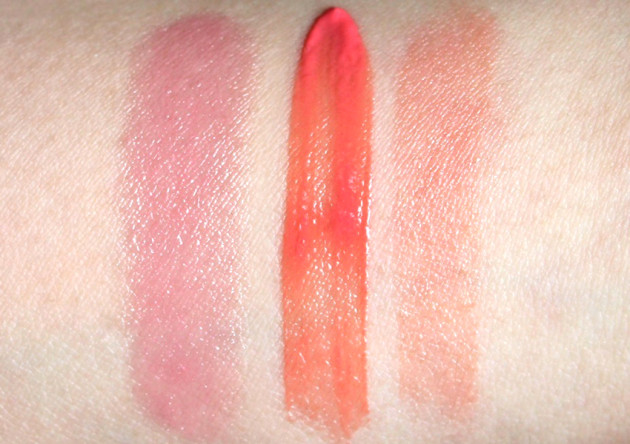 YSL Tasty Raspberry/Framboise Craquante swatched (far left), next to their Glossy Stain in Pêche Cerra-Colla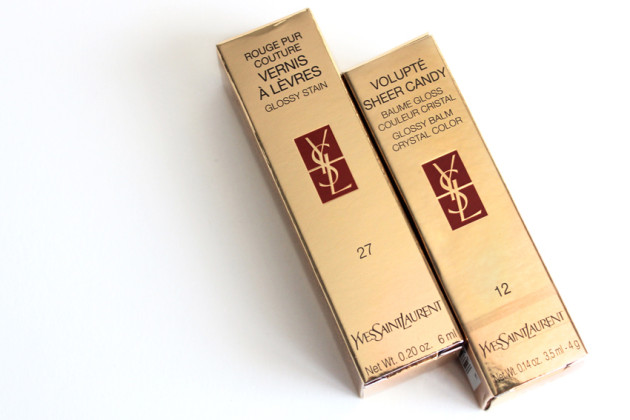 YSL Glossy Stain (L) and Volupté Sheer Candy (R) boxes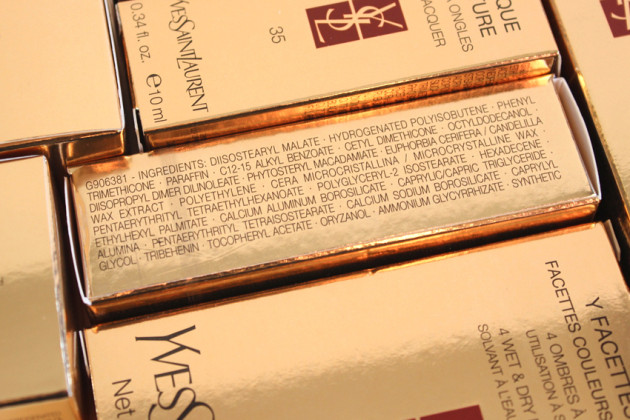 YSL Rouge Volupté Sheer Candy ingredients list (1/2)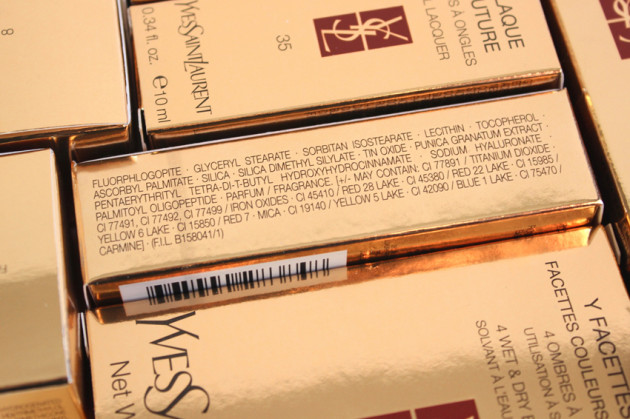 YSL Rouge Volupté Sheer Candy ingredients list (2/2)