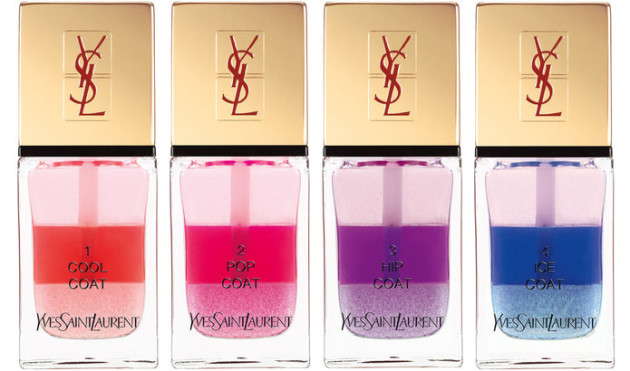 I'm not really sure what's going on here, and I think it'll probably turn out to be very ill-advised, but: intrigue! Suspense! Potentially terror!
What YSL has to say about the Tie and Dye La Laque Couture nail varnishes:
"Inspired by the Couture Tie & Dye, YSL nail lacquer plays colour in gradation effect just like a sophisticated total look. The coloured base is covered by a "pop coat"for a sugary glossy result. Top Coat can also  be used alone for a "sheer" glittery result on the nails."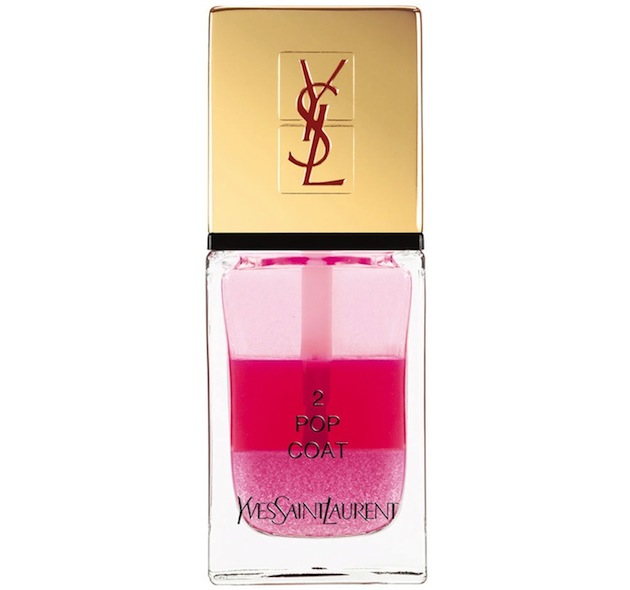 I'd like to see reviews for this one: if the concept works, it's bound to be very cool, but I feel like we're more likely to just end up with a lot of awkward swatches instead.
$25 USD & limited edition, in four shades. Get it.