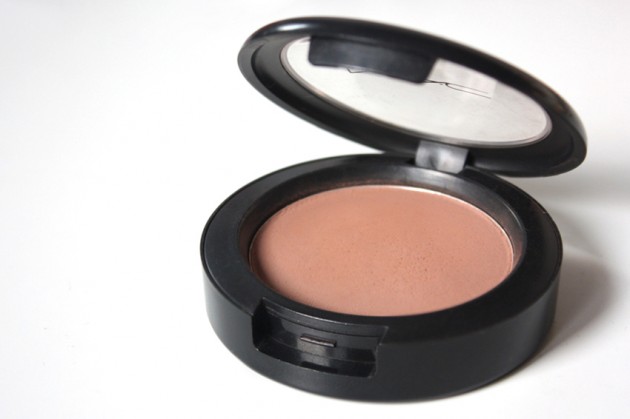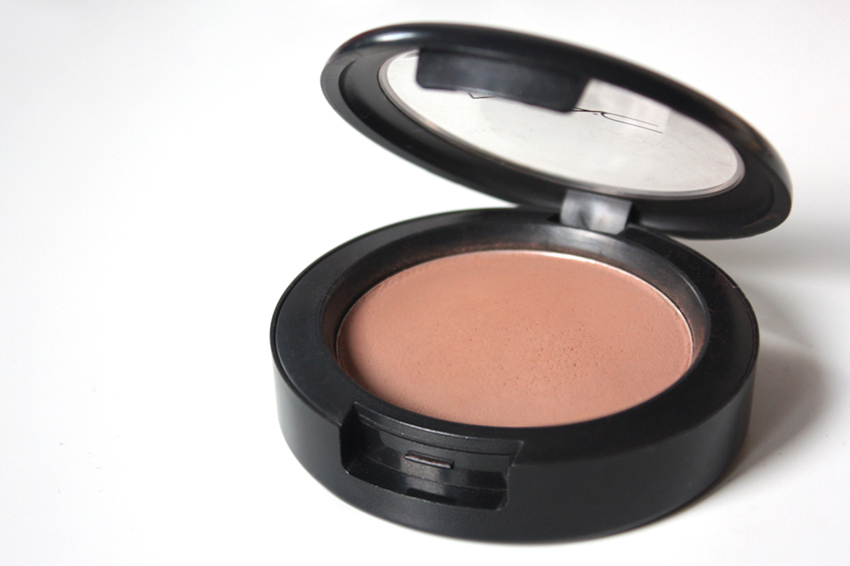 The product: MAC Powder Blush in Harmony (Matte)
After seeing Harmony (one of my first MAC products) on Makeup and Beauty Blog this week, I had to put up a proper post about it. I love being able to see the same product on a range of different skintones, and I thought this was the perfect example.
I know a lot of you read MABB, but for those of you who don't, here's a quick primer: it's written by a lovely terrifyingly awesome crazy cat lady named Karen, whose skin is about an NC42 (though sometimes here forearms are a little lighter). By contrast, I sit somewhere around an NC15, and despite absolutely adoring cats as long as they're not kittens, I've never owned one.
Or even cat-sat for one, to be honest. I'm not the best at keeping things alive.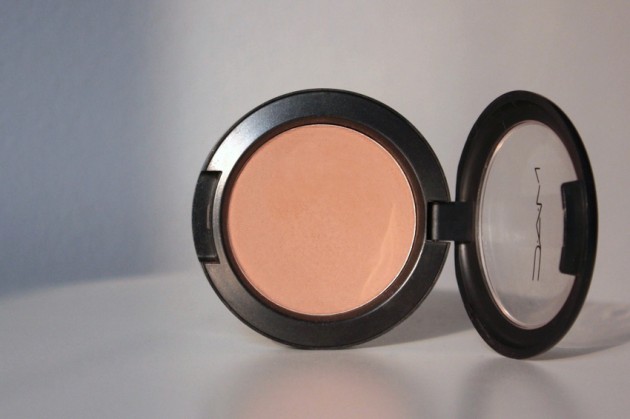 The shade: What's cool about a blush like Harmony is that it can span a really wide range of skintones, but it's quite different on them all. On Karen, it's a really natural, bare-cheek blush; on me, it's a warm, dark contour shade.
While I love the depth and pigmentation of this one, I find that it's best to use a light hand with it, and I find that I'll often mix it with a matte grey shade to cool it down a bit. That said, though, it's not unwearably warm, the way some bronzers can be — it's just not quite perfect on cool skintones.
(Read Karen's MAC Unsung Heroes post on Harmony, where the below swatch has been sourced from, too!)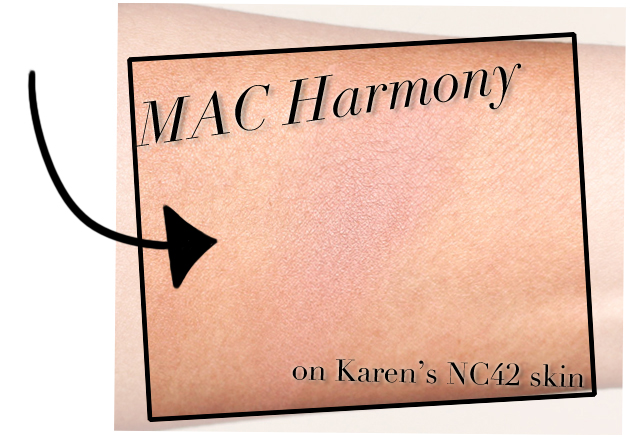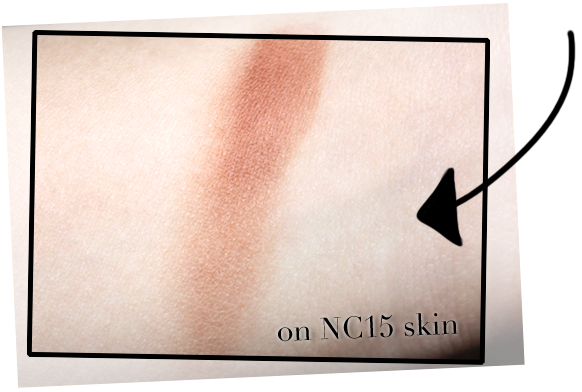 The verdict?
Despite the fact that Harmony was my first MAC blusher, and I still use it on a pretty frequent basis, I can't see myself re-buying it — for what I want it to be, it's too warm to be perfect. That said, though, if you're looking for an easy-to-find contouring shade (for fair-to-medium neutral-to-warm skintones) or a matte natural-nude blush (for warm medium-to-dark skintones), it's definitely worth a look.
While I think $20 US/$24 CAD (less for the pro pan) is a touch high for some of MAC's sheerer blushes, the formula and amount of pigment in this one makes it well worth the price. There are far too few easy-to-find contouring shades out there, and at the very least, this one doesn't have Chanel Notorious' $42 price tag.
(And for an even more affordable contouring shade, try NYX Taupe — I've heard quite good things about it, at least for fair to light-medium skintones!)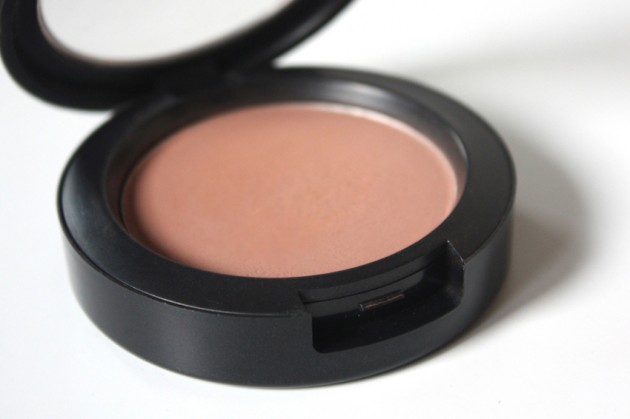 MAC Harmony Powder Blush (Matte)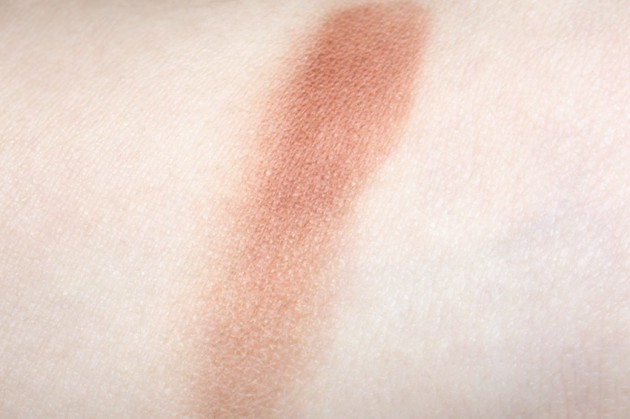 MAC Harmony Powder Blush swatch