I'll be the first to admit that I don't usually publish press releases, but I wanted to give the most recent Ellis Faas release a moment of our time – after all, they're a terrific company, and it's a terrific cause!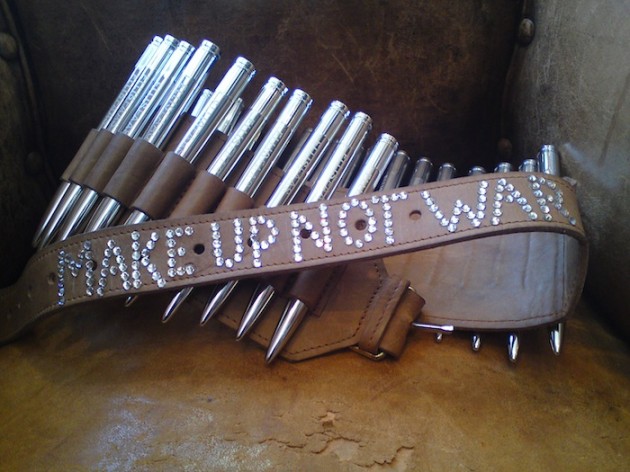 Ellis has paired with War Child for their new "Make Up Not War" campaign. The basic gist of things? When you're done with your gorgeous silver pen of product, you can bring them back to a shop (or mail them in) for a 5% discount on your next order. It's sort of like B2M, but… um, (very) different.
These pens will then go to an array of visual artists to be incorporated into a(nother) stunning piece of artwork, and the proceeds from the sale of these pieces will go directly to War Child, an organization whose goal is to – and this is a direct quote from their site – advance the cause of peace through investing hope in the lives of children caught up in the horrors of war.
Read more about Make Up Not War here, or feel free to read about War Child directly here.