I wasn't sure what to post today (still gross and cold in Edmonton), so I decided to share some photos of a really lovely Ellis Faas Creamy Eyes shadow. I haven't worn it around enough to give a definite decision on its wear, but from the couple of times I have worn it, I haven't had any problems at all with fading, and very little problems with creasing. (It was over Too Faced Shadow Insurance once, and Benefit Stay Don't Stray the other — it creased a bit with the TFSI but not at all with the Benefit product.)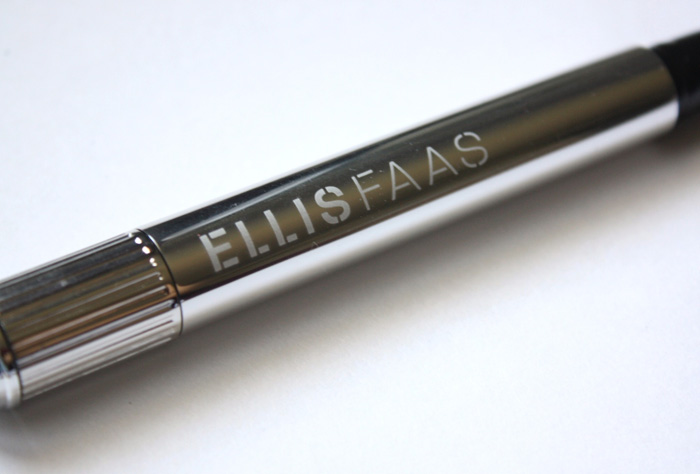 I had intended to do an "Ellis Red" series (on the different ways to wear a red lip), but I didn't end up having time this summer — and now with winter sunlight hours, I'm not so sure it's going to happen. I absolutely had to share this swatch, though: I am just so crazy about this shade! The swatch on the Ellis site is cute, sure, but it doesn't do this shade justice (and to be frank, neither do my photos).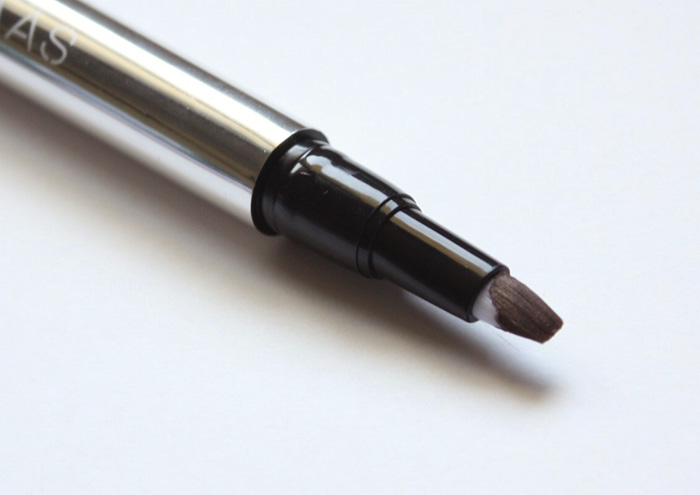 E104 is a gorgeously rich chocolate brown. The shadow is so pigmented, and I want to eat it up! (But not really, because that's quite gross, actually.) The base colour is interspersed with subtle gold shimmer, and I find it to be neutral enough to be worn on an skintone — I can sheer it out for a more natural look on my winter NW15 skin, or layer more onto my mother's summer NC30. I just really, really love it!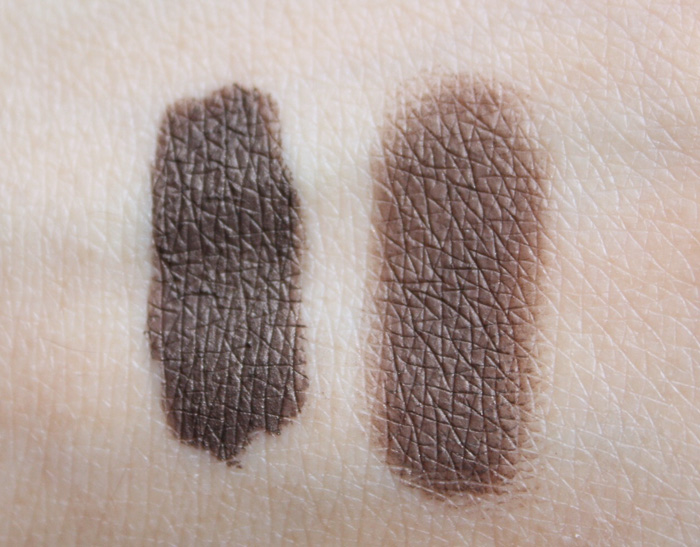 Now, I have to warn you — the next photo was taken with flash, and it's pretty terrible. So trust the above swatch for shade, but see the below for shimmer!  (And just fyi, the left-hand side is the unblended swatch and the right is blended a bit.)
Note: the "truest" rendition of this shade is probably actually the pen tip itself — very molten-chocolate. Plus gold shimmer, which would probably not taste good in the context of actual chocolate, but is wonderful alongside chocolate in the colour-related sense of the word.
Oh god I need to sleep.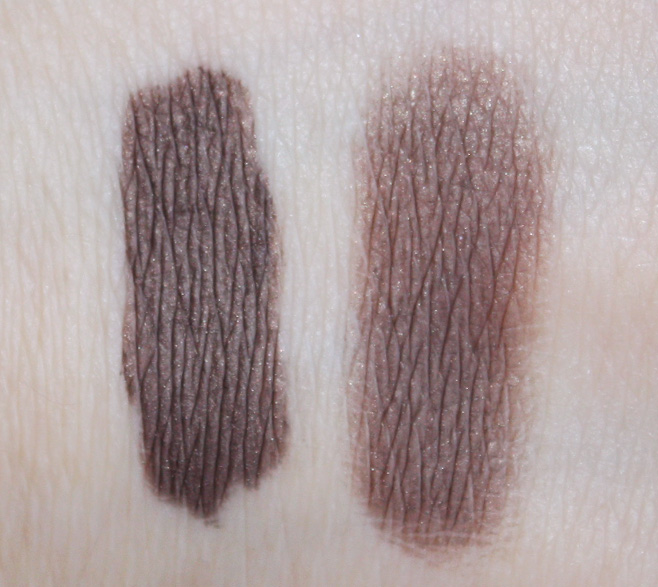 At €26/$36 for 2.5ml, Ellis shadows are certainly a splurge… but hell, this would be a fabulous Christmas gift for a makeup addict. Or even just a great Christmas splurge for yourself!