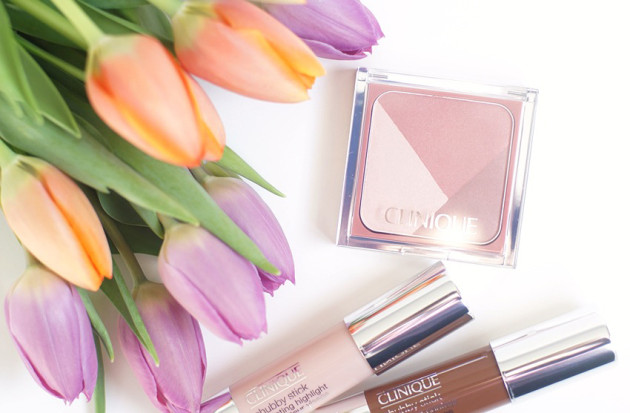 ⇒ Seriously, Clinique, WHY HEFTY. You had the option to go with Hypnotic Highlight and you went with hefty? Again???!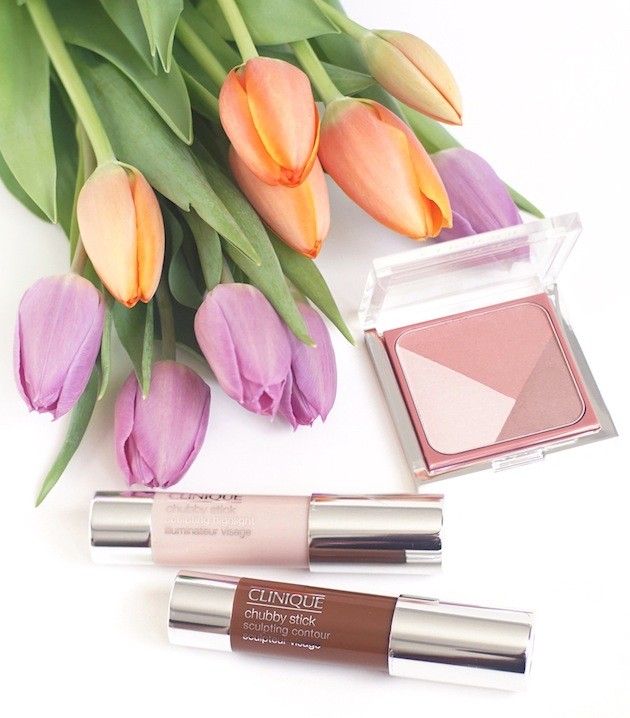 Clinique Chubby Stick Sculpting Contour ($21 USD/$24 CAD)
Like most people out there (I assume), I'm crazy about the idea of being able to scribble makeup on your face — and these sculpting/highlighting Chubby Sticks are absolutely perfect for the job.
If you're familiar with Clinique's Chubby Cheek Sticks, you'll recognize the formula of 01 Curvy Contour — it's the same creamy, emollient, blendable goodness. To contour, you just swipe this one directly onto your face (along the hairline, under the cheekbones, and below the jaw and down the sides of your nose for extra impact), then blend.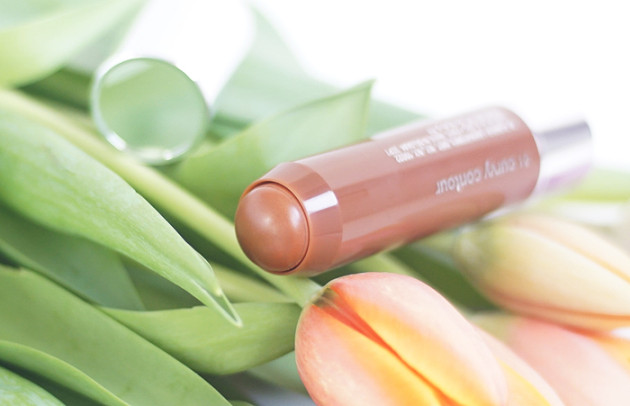 I like blending the face Chubby Sticks out with my Make Up For Ever 150 Contouring Blush Brush, but they blend really well with fingers, too. (No fancy tools needed!)
My one hangup with 01 Curvy Contour, however, is that it runs so orange. It's a tone that I'm sure would work a lot better on someone warmer, peachier, and darker than I am, but if you're AT ALL fair, cool-toned, or (especially) olive, I recommend staying far, far away from this one.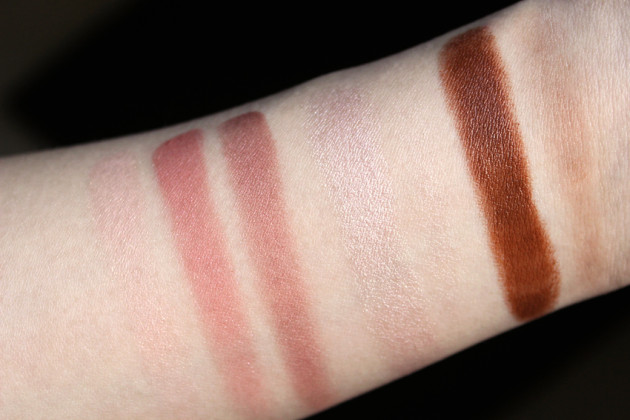 Clinique Defining Roses, Hefty Highlight, Curvy Contour swatches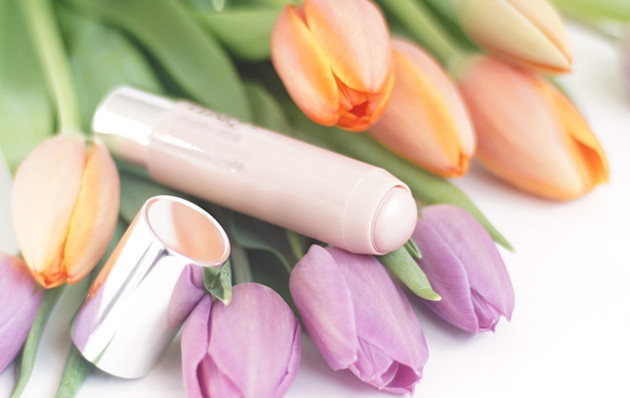 Clinique Chubby Stick Sculpting Highlight ($21 USD/$24 CAD)
The other Clinique sculpting Chubby Stick that's available right now is 01 Hefty Highlight, a pretty, shimmery highlighter that (again) really shines on light-medium skin tones. It's a little more emollient than the other Chubby Sticks for the face, and sheers out a little wider, so apply sparingly if you do pick this one up.
While I'm not usually big on shimmery highlighters, I do really like this one. It's very punchy and shows up even on my fair complexion, and it glows like WHOA. If standard highlighters aren't too glittery for you, you need this — it's so pretty and easy to work with.
(Also worth noting is that this one looks awesome on both warm and cool skin tones, which is handy!)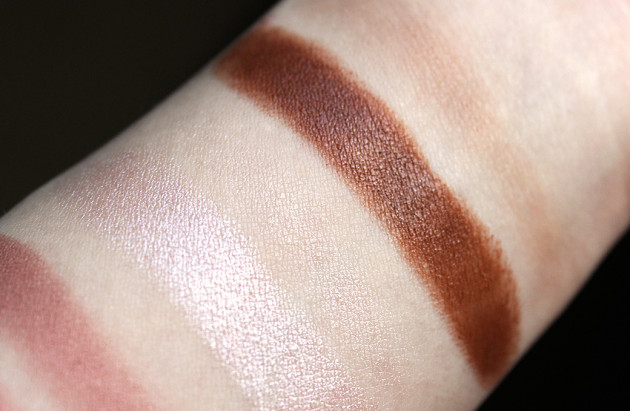 Clinique Chubby Stick Sculpting Highlight, Contour swatches: 01 Hefty Highlight & 01 Curvy Contour (both heavily/blended)