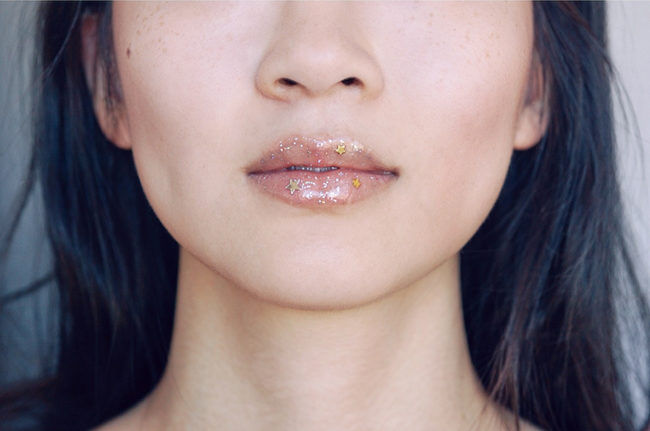 For a blogger, I feel like I don't try that much new stuff… But compared to your average consumer, I definitely do. Here are my best of 2017 picks in makeup, haircare, and skincare, plus a little bit about why I love them.
All of the products in this post are things that I use no less than weekly, and/or that I've re-bought at least once.
My six top products of 2017
There's more on each of these in the appropriate sections, but here it goes: Annabelle Chrome Eyeshadows, Annabelle Skinny Brow Pencils, and Pür Cosmetics Eye Polishes for makeup; The Ordinary Squalane, Bioderma Atoderm Ultra-Soothing Balm, and SkinFood Black Sugar Honey Mask for skincare.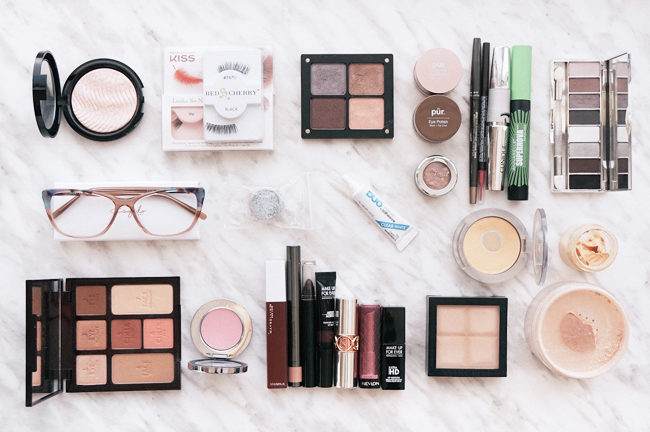 Best of 2017: Makeup
My top three makeup products of the year are the Annabelle Chrome Eyeshadows, Annabelle Skinny Brow Pencils, and Pür Cosmetics Eye Polishes, hands down.
The Chrome Eyeshadows give an unreal "shattered" glitter finish to any eye look, and the Pür Eye Polishes are the perfect weightless base for that look. They don't intensify eyeshadows like a proper eyeshadow primer does, but they do prevent creasing, at least for me. (I talk about the Skinny Brow Pencils non-stop, so you don't really need to hear that again. They're very good and very cheap, although I do wish they wore for longer.)
FACE
Base: Rodial Airbrush Foundation (transferred to a glass jar); Pür Cosmetics 4-in-1 Pressed Mineral Makeup SPF 15; Make Up For Ever Water Blend Foundation
Powder: Marcelle Cosmetics Translucent Powder (loose and pressed)
Colour: Make Up For Ever Pro Light Fusion in 01 Golden Pink; Charlotte Tilbury Beauty Glow Instant Look palette; Rodial Blusher in South Beach
Other: MAC Glitter in 3D Silver (okay; I don't use this weekly, but it is super pretty.)
EYES
Lashes: Kiss Looks So Natural Lashes in Shy (which I carry around in an old Red Cherry container, because boxed lashes are super cumbersome); Esqido Mink Lashes in Starlet and Radiance; Duo Lash Glue in Translucent; Clinique Full-to-Flutter Mascara; Annabelle Supernova Mascara
Eyeshadow: Inglot eyeshadow quad (these are so lovely to work with, but I always find that my Inglot eyeshadows disappear entirely by the end of the day); Clinique Wear Everywhere Greys Eyeshadow Palette; Pür Cosmetics Eye Polishes (no creasing! These are great solo or as a base); Annabelle Chrome Eyeshadows (SO pretty – Rose Gold and Gold are my favourites.)
Pencils: Lise Watier Automatique Eyeliner Stylo in Platine (I'm on my second pencil); Annabelle Skinny Brow Pencil in Universal Ebony (I'm on like, my fifth of this one)

LIPS
Sheer: Burberry Lip Colour Contour Pen in 01 Fair; Yves Saint Laurent Rouge Volupté Sheer Candy in Framboise Craquante; Make Up For Ever Ultra HD Lip Booster; Revlon Lip Butter in Plum Perfect
Opaque: Maybelline Super Stay Matte Ink in 50 Voyager (kiss-proof and sexy as hell!); Annabelle TwistUp Lip Colour in Vamp; Make Up For Ever Acrylips Lip Paint in 501 Eggplant
Best of 2017: Tools & Brushes
Tools: Tweezerman Mini Tweezers; Shu Uemura Eyelash Curler
Brushes: NYX Cosmetics Pro Fan Brush (the best for highlighter!); assorted brushes from Cozette; assorted brushes from Real Techniques

Best of 2017: Skincare & Haircare
My top three skincare products of the year are The Ordinary Squalane, Bioderma Atoderm Ultra-Soothing Balm, and SkinFood Black Sugar Honey Mask. They're all really no-nonsense products that perform super well and all happen to be budget buys.
The Ordinary's squalane is high-quality and hydrating for under $10; the Bioderma balm is the same, but for a lotion. It's a little pricier but it's absolutely enormous, and it hydrates without feeling sticky. I'm also a die-hard fan of that SkinFood mask (I get mine from Take Good Care) – it makes my skin so darn soft.
FACE
Serums: The Ordinary Squalane; L'Occitane Divine Youth Oil (I'm on my second bottle); No. 7 Youthful Replenishing Face Oil; Skinceuticals Hydrating B5 Gel (the best hyaluronic!)
Treatments: The Ordinary Glycolic Acid 7%; Neutrogena Spot Treatment; SkinFood Black Sugar Honey Mask
Cleansers: Paula's Choice Resist Hydrating Cleanser; B.Liv Drench Me Cleanser
Moisturizers: DHC Extra Nighttime Moisture (I'm on my second jar); Aveeno Fresh Essentials Daily Nourishing Moisturizer SPF 30 (I'm on my fourth)
Lip balm: Lovetica Lip Balm, all the way!

HAIR & BODY
Hair: Living Proof Perfect Hair Day Night Cap; Batiste Lotus Dry Shampoo
Body: Bioderma Atoderm Ultra-Soothing Balm (I just re-purchased this at Shopper's!); Ahava Liquid Dead Sea Salt (use it before a shower for the closest shave you'll ever get in your life); Paula's Choice Resist Weekly Retexturizing Foaming Treatment 4% BHA (my holy grail for treating keratosis pilaris); Lovetica Natural Deodorant. LUSH Body Conditioners, Bath Bombs, Shower Gels, and Sympathy for the Skin Hand & Body Lotion
Other: Thursday Plantation Eucalyptus Oil (for cleaning & as a mouthwash) and Tea Tree Oil (for yeast infections)

Best of 2017: Fashion
Here are a few of my most-worn items of 2017. I haven't posted about all of these on theNotice yet, so I've included shopping links to help you track down the same (or similar) items. Some of them are affiliate links, but these are the only shoppable links in this post – everything else goes directly to a review.
ACCESSORIES: BonLook Myrtle Glasses in Rose Dazzling (more photos); E.L.F. Zhou Monarch Choker in Black (matching cuffs)
VELVET: WORKHALL Studio Moeah Dress in Plum (I looooove this dress); Ardene Crushed Velvet Crop Top
COZY: Abercrombie & Fitch flannel (similar)
BOOTS: Geox Inspiration Wedges (more photos)
I'm going to close out this post with a few of my favourite fashion shots and product photos from 2017 (click to read the posts), but: What did you love last year?