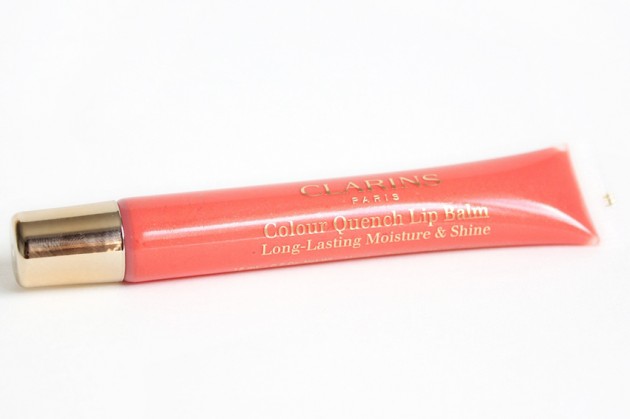 The product: Clarins Colour Quench Lip Balm in 06 Sweet Papaya
After last Friday's Lise Watier Tangerine review, I pulled Sweet Papya from my drawers for a quick comparison. Save for the fact the slim, slant-tip packaging and the fact that they're both somewhere in the vicinity of "orange," the two shades aren't all that similar – but that's reason enough to see how they measure up, if you ask me.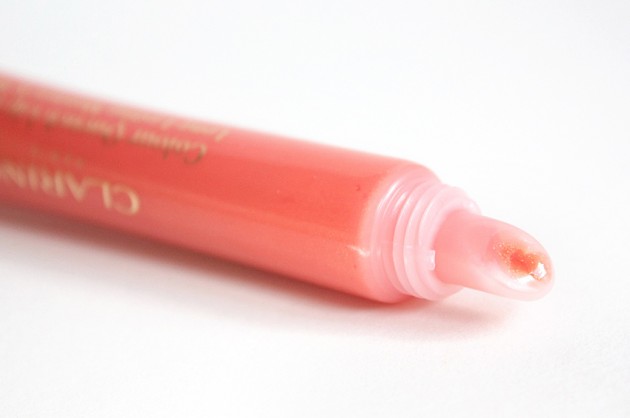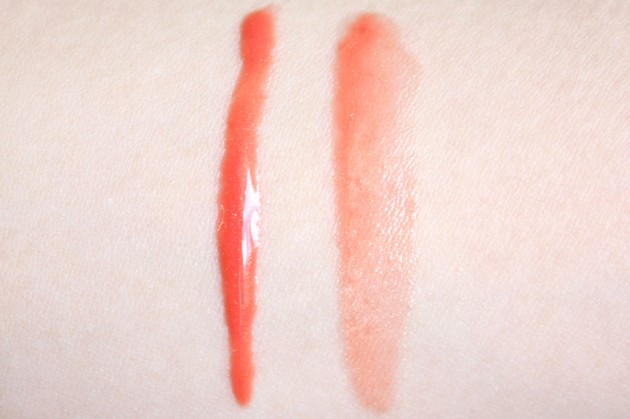 The shade: While Tangerine is a bright, clear orange heavy yellow undertones, Sweet Papaya is a slightly milky red-orange with finely-milled gold shimmer – enough so that, while there is plenty of shimmer, it's hard to discern once on the lips both visually and tactually.
What makes it worth talking about now, though, is the opacity. It's still sheer, but while the "translucent" Tangerine was really just clear, Clarins' product actually fits the bill for translucent. It won't give you bright, defined lips, but it's just tinted enough to deliver a sheer layer of colour and shimmer. 
"Papaya orange" is an iteration of the colour family that I feel like I don't see very often in lip glosses or balms, but I actually really like it. At this level of pigmentation, the different hue doesn't make an enormous difference, but it's a great alternative if you want a more demure version of the orange colour family.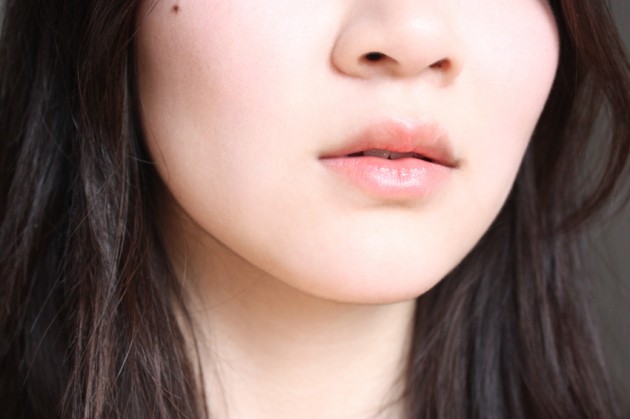 The scent: One of the main reasons why I wasn't crazy about Tangerine was strong floral scent – it's a dead ringer for a bouquet of lilies, a scent that would theoretically be fine, but which I'm not actually fond of. At all. (I don't know; maybe it'll grow on me?) I typically enjoy the fragrances of Clarins products, though, and the Colour Quench balms are no exception.
Sweet Papaya smells sweet and fruity (I've seen it described as a light cherry fragrance), and while it's not my favourite scent, it's not too cloying — more like you've just eaten a few sweets than like you've been frontally assaulted by an angry swarm of chemicals.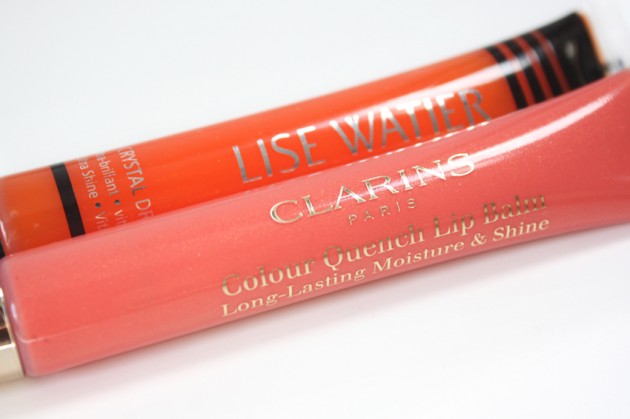 The formula: Sort of like the shade, the Colour Quench formula isn't one of my favourites – but I still do like it. I'd have liked to see it marketed as a sheer lipgloss rather than a long-lasting lip balm, though, because it fits the bill for a good gloss. While not stripping, I don't find this formula particularly hydrating, but it is both non-sticky and shiny.
If you pick up a Colour Quench balm, go into it expecting a comfortable, sheer, fun summer gloss, rather than a super-hydrating, long-wearing balm.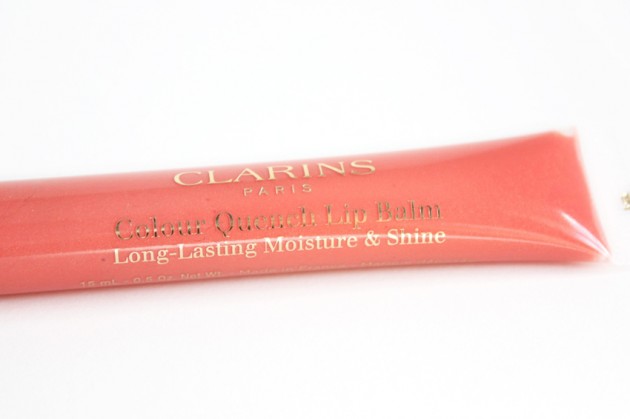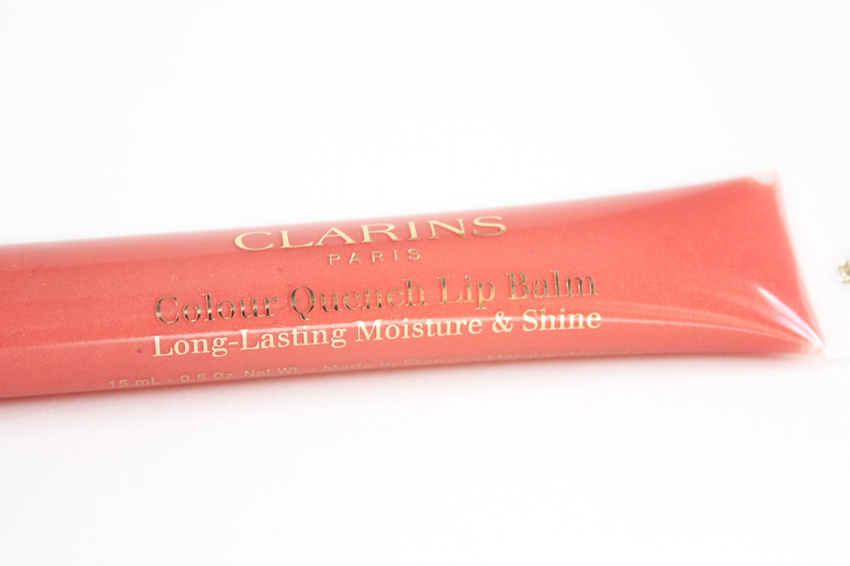 The verdict
Sweet Papaya isn't a must-have in my books, but if I absolutely had to wear a sheer orange shade, it would probably be my top pick. I really like that Clarins has gone with a red-based, papaya-inspired shade rather than an orange or tangerine one, because (with fair olive skin and cool undertones,) it makes the orange hue easy to wear.
As I mentioned earlier, though, I think calling this a "Colour Quench Lip Balm" that will deliver "long-lasting moisture & shine" really misconstrues the product. Think of it as a sheer, comfortable gloss, and you won't be disappointed; expect a hydrating, long-wearing lip balm, and you probably will be.