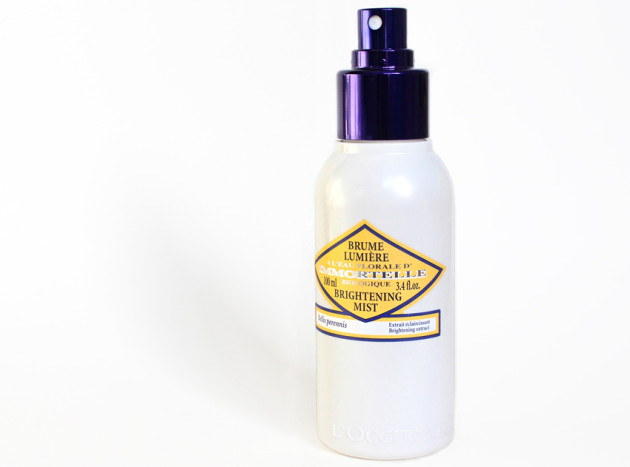 The product: L'Occitane Immortelle Brightening Mist
So, I wrote a fifteen page paper earlier this week on prefrontal cortical damage and its intersection with tactical communications, mostly between the hours of eleven at night on Tuesday and two in the afternoon on Wednesday.
I'm still kind of dazed.
Despite the lack of sleep I've been getting this term, though, I think I've been presenting a pretty glowy base… but maybe my perpetually-dry skin just has me biased. Either way, L'Occitane's limited edition facial spray has been high, high up on the list of things I've been loving!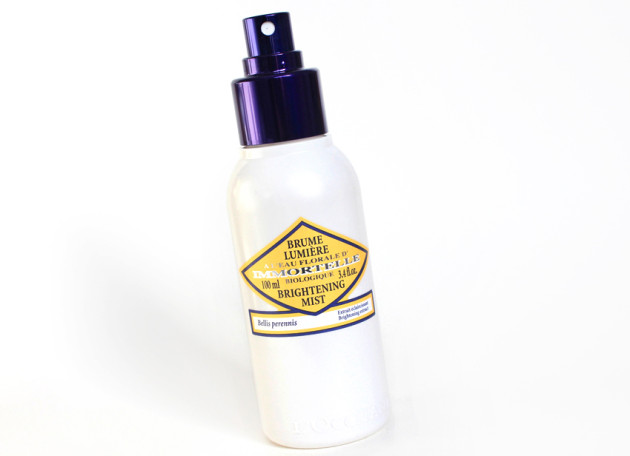 What it is: Part of L'Occitane's Immortelle Brightening range, the Brightening Mist is an alcohol-free toner & make-up setting spray. It's enriched–of course–with floral water from the Immortelle flower, an anti-ageing "golden sun" (Helichrysum arenarium) sourced by L'Occitane from the island of Corsica.
Also formulated with Bellis Perennis (a common European species of daisy), the range is made to increase collagen production, protect against free radicals, and reduce the appearance of pigmentation marks.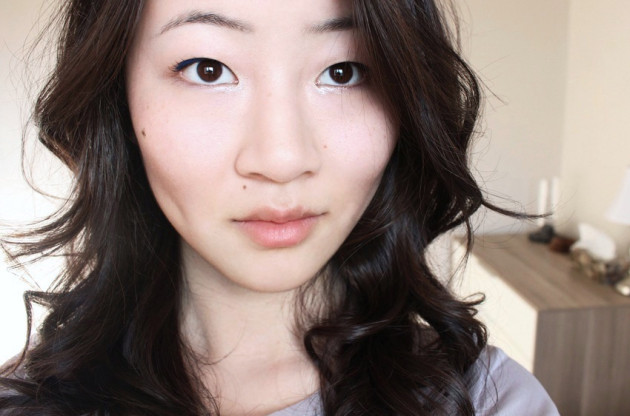 A quick snap from this bright blue eyeliner tutorial — glowing skin courtesy of the Immortelle mist!
What makes it great is not the marketing or fancy-schmancy ingredients, however. Nope, it's something much more simple than that: the packaging. Solidly housed in the Immortelle range's white, yellow, and blue uniform, this mist is easy to aim, spray, and diffuse — no awkward spluttering in sight.
Decent facial sprays are actually pretty easy to find, but functional, utilitarian packaging — that's a little harder to come by, if you ask me.
The verdict?
I hate recommending limited edition skincare, but I have to say — I'm pretty darn pleased with this one. I think the fragrance (floral; a natural and synthetic blend) could be a little lighter, but my dry skin absolutely loves this water-and-glycerine formula!
All in all, I'm not too broken up about the fact that this isn't in the permanent range. I like it, of course, and I think it does a great job of setting makeup and leaving skin glowing… but I think what I really love about it is the dense, even mist (and pretty-but-simple packaging).
Availability: $20 USD/$22 CAD for 100ml, limited edition.