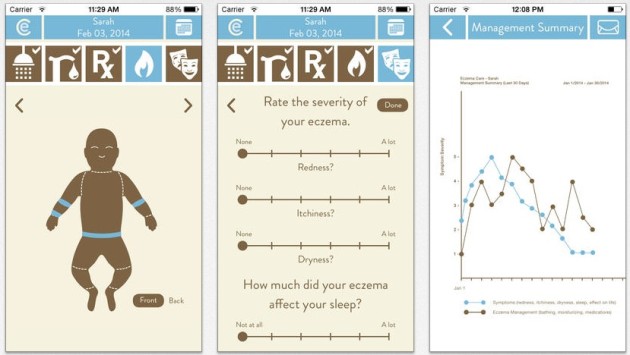 I grew up on Aveeno's Daily Moisturizing Body Lotion. There were creams before it (Keri) and creams after it (Olay Quench), but, well. It was the one body lotion that my entire family used and loved, and I think the brand will always have a special place in my heart because of that.
We no longer have four-or-more bottles of Aveeno kicking around through our house at any given time, but my fondness for the brand is still firmly in place. (Did you know they do a 'cone-free chemical sunscreen? I've been meaning to try it for ages). So, when they released an app for charting your eczema flare-ups, I knew I had to give it a mention on theNotice.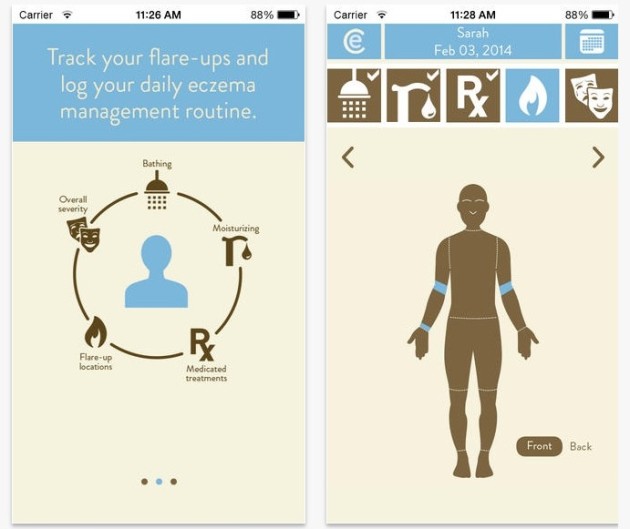 Aveeno and the Eczema Society of Canada have teamed up to create a free app for charting your (or your child's) eczema flare-ups, and it's as basic as it is handy. I'm a charting nut, and I think you can learn a lot about yourself, your habits, and your skin just by keeping track of things on a daily basis — whether it's just raw information to share with your doctor, or something that can help you figure out whether or not a certain product or treatment is working for you. 
App or not, and eczema or not, that's my tip of the day: chart things. Chart all of the things. Chart everything, because charts are awesome at helping you see patterns you wouldn't notice going day to day, and because charts are super-secret badass tools of effectiveness.